Homeless Veterans appeal: Huge rise of foreign-born veterans seeking to stay in UK, says charity
Foreign soldiers in the British Army are exempt from immigration rules while they serve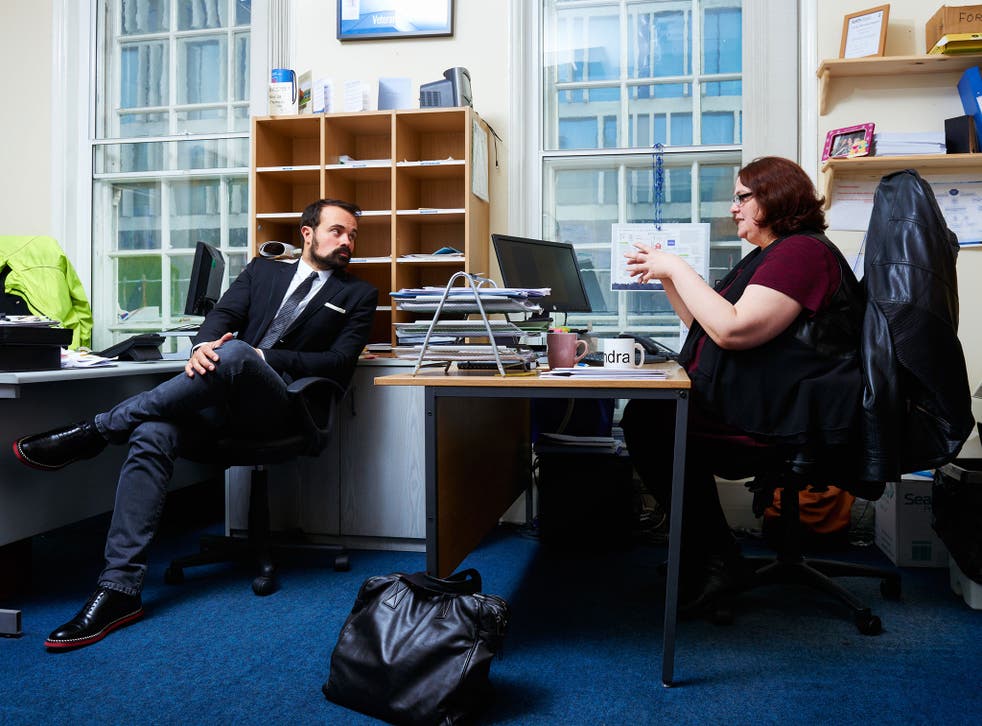 The number of foreign-born veterans seeking help to stay in the UK after serving in Britain's Armed Forces is rising at an alarming rate, according to a leading military charity.
Veterans Aid, which works to combat homelessness among the UK's ex-servicemen and women, said the number of ex-servicemen and women seeking its advice on immigration issues had risen by 100 per cent in the last year.
When the charity began keeping records in 2007 it recorded 13 such cases. This number rose to 167 in 2013 and reached 338 last year. Some of those seeking help were facing deportation and feared their families would be split up, despite the fact that they spent years fighting for the UK.
While foreign soldiers are serving in the British Army their passport carries a stamp saying they are exempt from immigration rules – but many are caught out after they leave as they presume the exemption will continue. In a few cases they face imprisonment if they are deported because their countries ban citizens from serving in the military of other nations.
In pictures: Homeless Veterans appeal

Show all 31
"People who leave the Armed Forces get on with their lives and only if they need to renew their passport, change job or apply for benefits or housing do they realise they are classed as 'overstayers'," said Debbie Langdon, a caseworker at Veterans Aid, one of two charities being supported by The Independent's charity appeal.
The typical foreign veteran seen by the charity joined in the late 1990s and was discharged around seven years ago. Some may have travelled legally to the UK from Africa or the Caribbean and joined the Services – only to face the prospect of deportation or a long and costly citizenship process years later.
"When people see a black face they never think that that individual might have served. People jump on the immigration bandwagon, but there are more than 50 different nationalities in the British Armed Forces," said Ms Langdon.
Service personnel who meet all the requirements are allowed to apply for settlement or citizenship while serving in the Armed Forces – but the price of applying can be a problem for some. It costs more than £900 to apply for citizenship and more than £1,000 to apply for settlement status.
Previously, serving personnel could only apply for citizenship if they had lived in the UK for five years – but any time they spent deployed abroad did not count. This rule was dropped last year, but the application process remains very complicated, which explains why Veterans Aid is still seeing hundreds of worried families every year.
Dr Hugh Milroy, the CEO of Veterans Aid, said: "No-one else in the sector has dealt with this to the extent that we have because of the wider implications in terms of poverty and social exclusion. This charity has single-handedly championed cases where injustice was obvious and it has cost us thousands of pounds. In some cases clients would have starved or been on the streets without our support."
Brigadier (Ret'd) Robin Bacon, chief of staff at ABF The Soldiers' Charity, which is also being supported by The Independent's appeal, said that almost one in seven soldiers approaching it for assistance in the last six months had been born outside the UK.
"We give assistance to all cap badges in the Army, regardless of circumstance, regardless of where they may have been born," he added. "This can be especially important when Foreign and Commonwealth veterans have no recourse to public funds. We often bridge that gap between seeking statutory help and receiving it, without which some would be destitute."
Register for free to continue reading
Registration is a free and easy way to support our truly independent journalism
By registering, you will also enjoy limited access to Premium articles, exclusive newsletters, commenting, and virtual events with our leading journalists
Already have an account? sign in
Join our new commenting forum
Join thought-provoking conversations, follow other Independent readers and see their replies