Homeless Veterans appeal: 'I'd sleep in car parks, under war memorials, and in-between times I'd spend time in prison'
Readers of 'The Pavement' magazine tell their stories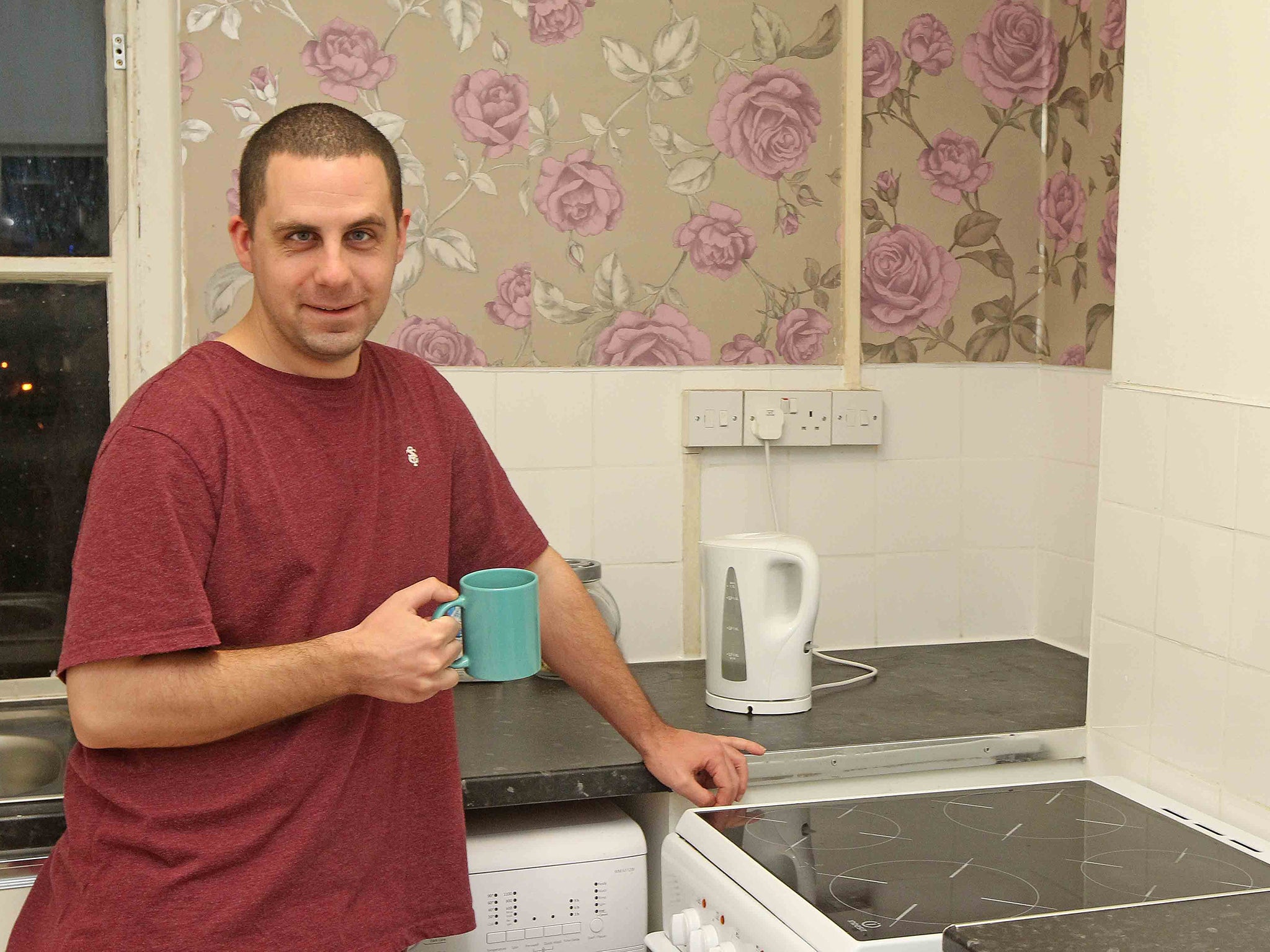 What does it feel like to be homeless? That's something that readers of The Pavement, a magazine for homeless people, are unfortunately experts on.
Set up in London in 2005 by day-centre worker Richard Burdett, who saw a need for a dedicated publication providing information direct to homeless people, it started life as a freesheet featuring news, views and cartoons by Private Eye stalwarts.
Now a pocket-sized magazine, it retains its mix of news, satire and the much valued "List", which details relevant services across each city, from Homeless Person's Units to addiction support services and winter shelters. But as a tiny charity with shoestring budget, it is badly in need of funding to cover its printing costs.
Over the past year it asked its readers to write about how homelessness affected their lives, and edited versions of their stories appear here. As one said: "With a copy in your hand, you can survive. Homeless people need The Pavement. It gives us a voice."
In pictures: Homeless Veterans appeal
Show all 31
Chris Ubsdell, from London
I had started drinking when I was really young and stopped going to school; I was 14 and already sleeping rough on occasion. I joined the Army, but I was still drinking and I had a bit of a problem with authority. After less than a year I left by mutual consent.
My daughter was born the following year, but I was too drunk to realise the significance. I would leave my partner's house and sleep rough, drink, be merry and return.
When my partner and I broke up, I spent the next 10 years or so sleeping rough. I'd sleep in car parks, under war memorials, and in-between times I would be spending a few months in prison, charged with being drunk and disorderly. The pattern continued. I always used alcohol to numb the pain and loneliness.
It was the hope of renewing contact with my daughter that was finally the push I needed to give up drinking. I drained a bottle of whisky to its half-way line. I thought long and hard. Then I fell asleep. When I woke up the next morning, I poured the remainder away.
Things started to move forward then. I did a bit of work, and I started to get on better with my family. I had a look at the Housing Act, and made a breakthrough discovery; a 2010 Bill now states that former service personnel are to be given priority on council housing registers.
I went to Lambeth Council and finally managed to get a flat. It's stable accommodation, something I've not really had my whole life. When I wake up tomorrow, it will not be in a wet sleeping bag; it will be on my own sofa bed.
Joe, from Glasgow
When I moved into a hostel my son had just died, me and my girlfriend had split up, and I became homeless. I was drunk and stoned, and planned to stay this way till I died. That first night I lay on my plastic mattress listening to the noise. It was constant and to be expected in a building housing 250 men with "issues".
The drunks were the noisiest – they wandered the corridors screaming, shouting, singing and fighting. Often it sounded as if they were speaking in tongues.
The drug users were mainly quiet most of the time. They lied quietly, they schemed quietly, they stole quietly.
The rest had other things going on in their lives. When I was in that hostel I was emotionally raw and vulnerable, and living alongside others in much the same state. It could have been a violent or abusive environment; that's what I expected. Instead I got empathy. I found humanity there.
I could go to my room, shut the door and rest in the relative calm and quiet. But whenever I needed chaos, it was right outside; sometimes, I needed it to equalise the pressure of the thoughts going round my head.
Now I'm living in a flat, but I still think fondly of that time. Those dysfunctional people saved me from myself."
Gemskii, from London
I don't really know how I ended up homeless. You might think I shouldn't have; my schooling was private, something most would consider an advantage in life. But by the time I was at college, I had already started self-harming.
I got several flats in a short space of time but ended up in a derelict one with boarded-up windows and mice. After a couple of years, I ended up homeless in London. I was 19.
During that first night a man approached me while I "slept" (I wasn't asleep, it was too cold). He offered me a can of Coke. I remember not wanting to talk to him; warning bells were ringing. He got on top of me. My coping strategy was to disconnect and disappear inside myself. Luckily another man was passing and rescued me.
In the end I got arrested for my drug use; caught by CCTV camera and prosecuted. Suddenly my homelessness was visible. The courts intervened in 2000, placing me with St Mungo's in supported housing. It was a turning point. It was the first time I had a place that was mine.
I now have a home that I share with two dogs and four goldfish and I don't want to die any more. I don't drink or smoke and if I have sex these days, it's completely my choice.
Support 'The Pavement' and find out more about its work at thepavement.org.uk
Join our commenting forum
Join thought-provoking conversations, follow other Independent readers and see their replies