Homeless Veterans appeal: Return of the fallen triggers so many emotions for poet
Eric Ridley was moved to tell our veterans' stories in verse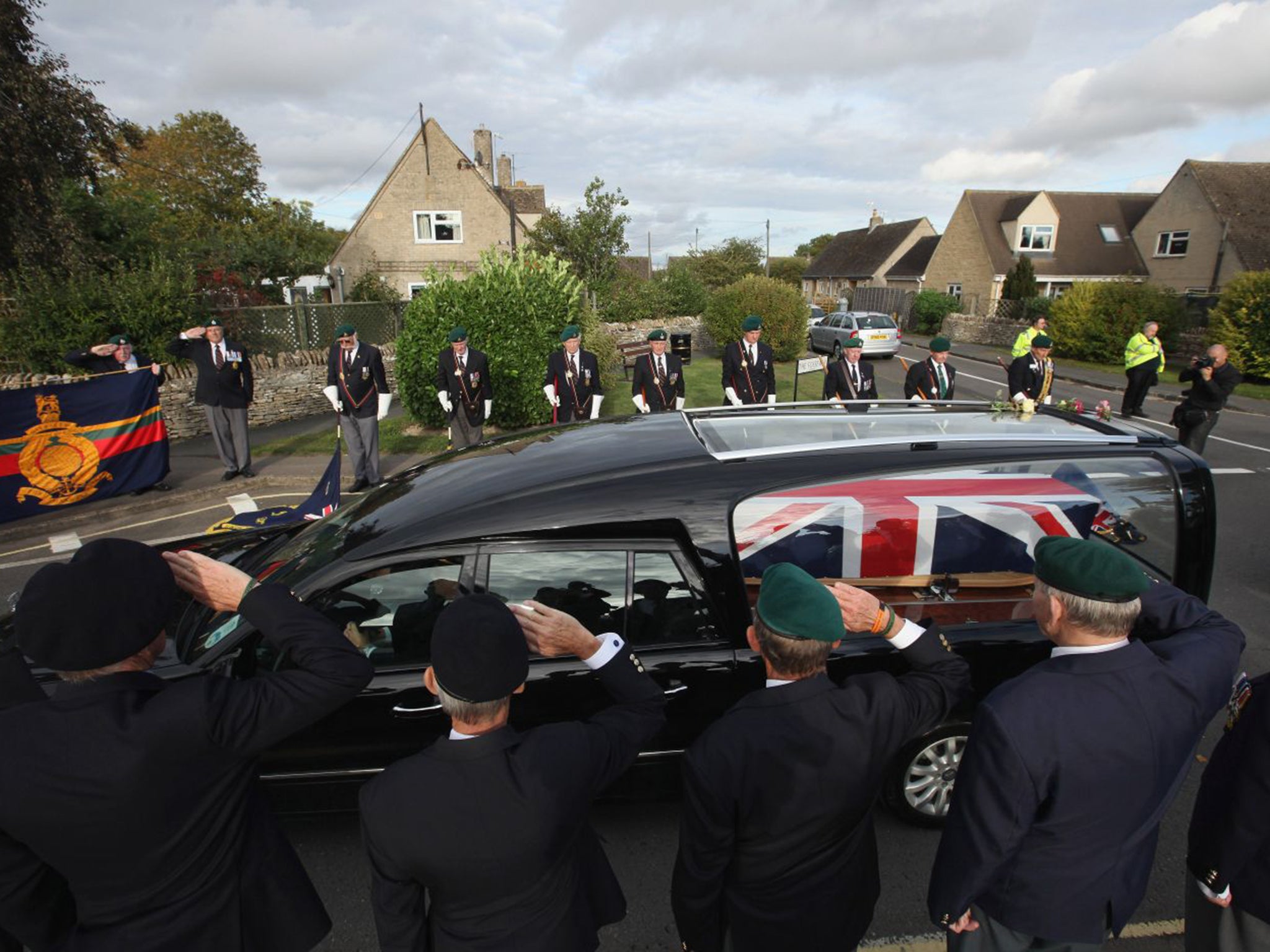 Eric Ridley, an incorporated engineer with the Institute of Engineering and Technology, read about our homeless veterans appeal and decided to make a contribution of his own – in the form of a poem. Eric has several friends in the military and has spent most of his career working with former military personnel. He wanted to pay his respects to our fallen men and women so he attended the salute given by the Royal Marines and Royal British Legion as bodies were repatriated to the defence academy at Watchfield and then at RAF Brize Norton.
Eric began writing poems about those who lost their lives, and those who have suffered physically or emotionally. "On many occasions I have sat down with family members or friends of the fallen from so many of our conflicts and they have opened up and cried their heart out," he says. "Physical injuries are there for all to see but the emotional and psychological damage they suffer gets buried until something comes along to bring it out … the repatriations.
"Some of the veterans shared my poems with others, some found me and told me more... I gave a lot of thought to what they told me and wanted to write something down. Helping others release their emotions can only be a good thing."
Eric, with the support of mainly military veterans, has published two books of poems for the benefit of military charities.
"Soldiers are trained to control and not release emotion … to harden themselves and not to dwell on it, which isn't necessarily natural. Poetry offer a way to articulate what they feel," said Mr Ridley.
"I am pleased The Independent and Independent on Sunday have done this campaign, and have written this poem to help. People need to understand what our forces have been through and what they still go though."
So Badly Scarred
Another night, a cardboard box
A bottle by my side
The high street that I sleep on
I once marched along with pride
My friends and family waving flags
They cheered for me so loud
Some families embraced photographs
Sad faces in the crowd
My tour complete, I was now home
A family life. Relax.
But then the cut-backs hit me
My career, my job was axed
I felt so bloody angry
The life I loved, where I stood tall
So many tours of duty
Survived the battles
Came home to fall
A civvy life came all too soon.
A different queue each day.
Fill-in forms to make ends meet
Then benefits delay.
Struggling to pay bills on time,
Continually assessed
But because I found a job, I worked
I came off less than best
Free to come home every night
A family "do our thing"
The nightmares of my battles fought
Were there, but locked within
My world was now a different place
But never a new start
I struggled, my wife stood by me
My children gave me heart
I love my wife, but could not show
So screwed-up deep inside
The man she married came back home
The man she loved had died.
My wife I didn't share with her
My anger broke her heart
But not because she saw it
Silence! ... tore our love apart
My shell became my armour
Drink became my friend
The anger grew inside of me
No more could I pretend
This different place, this different world
Was not what I had planned
My wife's love kept me trying
Why! ... I couldn't understand
This cardboard box should never be
Is this what I fought for?
My duty for my country
A forces' veteran still at war
My war, it is my nightmares
My wife she fought them too
Until she couldn't take no more
Our children never knew
The answers are there somewhere!
To bring about an end
I'm not the only one in need
So many still pretend
The answers are there somewhere!
Steps to take are not just mine
Don't let me see my end like this
Or end-up doing time
The first steps can be easy
Those same steps can be hard
For a veteran that sleeps rough each night
With a mind so badly scarred
Eric Ridley
Join our commenting forum
Join thought-provoking conversations, follow other Independent readers and see their replies