Homeless Veterans appeal: Safe in their own homes after ensuring we're safe in ours
The Christmas appeal that is helping ex-servicemen into their own properties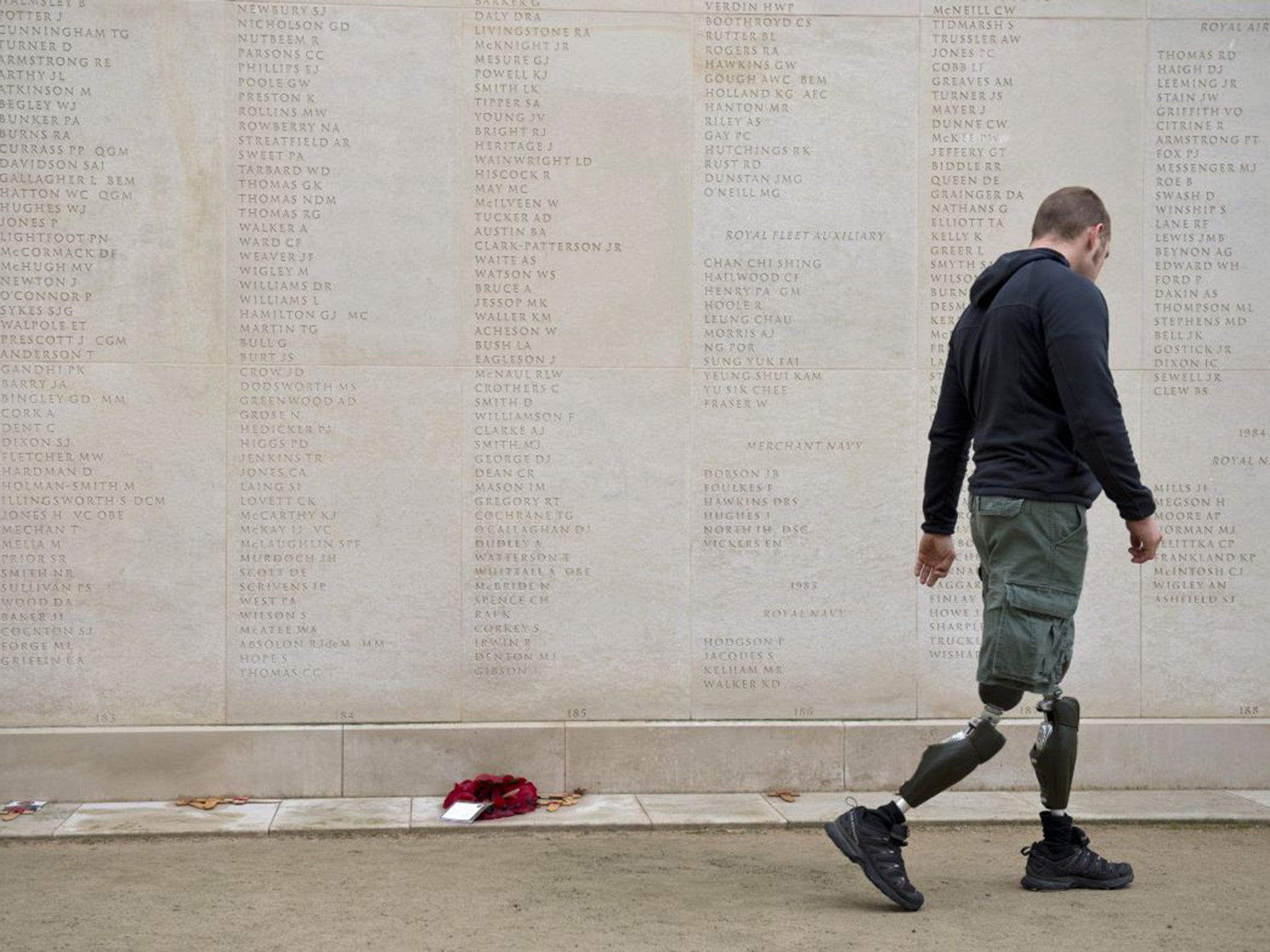 Home is an important word for our soldiers, sailors, airmen and women. They regularly put their lives at risk in order to make us feel safe in our own homes, while fighting to provide overseas communities with that same security. Any soldier deployed overseas will think fondly of home. It is only right and fair that they are able to settle back into a home life once they leave their service. That's why I support this initiative.
As the Minister for Defence Personnel and Veterans, I'm really proud that the Government enshrined the Armed Forces Covenant in law, and one of my priorities is to make sure our troops have the best possible transition to civilian life. Earlier this year, Lord Ashcroft's review found that the vast majority of those who leave the armed forces go on to lead successful civilian lives. Rightly so.
Service people are capable. They gain world-class professional skills while in uniform. They use those skills in the most challenging places, showing the kind of teamwork and leadership most of us can only dream of. With the help of things such as the Career Transition Partnership – a job-finding service for troops, including interview preparation and vocational training – they bring those skills and can-do attitude into civilian life. It works. More than 80 per cent of those that use the programme find a job within six months of leaving service. And with websites such as MoneyForce, those in uniform get help to plan their finances better.
As well as finding a job, the vast majority have a secure home, too. This month, I went to see the Brett family in Tidworth. Sgt Brett signed up in 1996 and has served multiple tours in Bosnia. Through the Forces Help to Buy Scheme, he has been able to buy a brand new house for his family. He's not alone. Since the scheme's launch in April, more than £28m has been loaned to help armed forces families buy their first home or move up the property ladder. More than 3,200 families so far have had their applications approved and have bought, or are in the process of buying, their own home. I can't overstate how important this is in providing the right start to a successful post-service life.
But, as always in life, there are a small number who struggle. According to last year's figures, 5 per cent of British people sleeping rough in London once served – which is less than the previous year. But none of us wants to see anybody fall through the net. That is why, under the Covenant, local authorities give preference to veterans with urgent housing needs, and seriously injured service personnel are given high priority for social housing. The MoD's Veterans Welfare Service is also on the ground in every part of the UK, providing one-to-one help and support to veterans with housing and with any other problems they may have.
There is support, too, in the charitable sector. I was delighted when Veterans Aid was awarded £160,000 of the banks' Libor fines to extend the vital substance abuse and mental health treatment programmes for homeless and in-need veterans. It's great that fines for such bad behaviour can be used for such good.
Libor funding has been used this year to launch a one-off £40m Veterans Accommodation Fund. Of this, the MoD recently awarded £8.5m to the precedent-setting Aldershot Veterans Accommodation Pathway. The pathway will provide a range of excellent accommodation and support options to the small minority of ex-Servicemen and women who have found it tough transitioning out of the services. Around 275 former service veterans from across the country will benefit each year. So for those who struggle, there's a lot of support.
Service life will continue to be a force for good, providing a career, training and education to men and women from all walks of life – who generally love their time in service and do well when they leave. For those who don't, the Government continues to help.
We wish The Independent on Sunday, Independent, and Evening Standard success in raising funds for charities supporting this deserving group.
Anna Soubry is Minister for Defence Personnel, Welfare and Veterans
Join our commenting forum
Join thought-provoking conversations, follow other Independent readers and see their replies