Homeless Veterans appeal: 'So many wounded soldiers are being discharged who need help'
During her 13-year Army career, Ms Simpson survived mortar, rocket and gun attacks, and being buried under a blast wall during night-time missions on the front line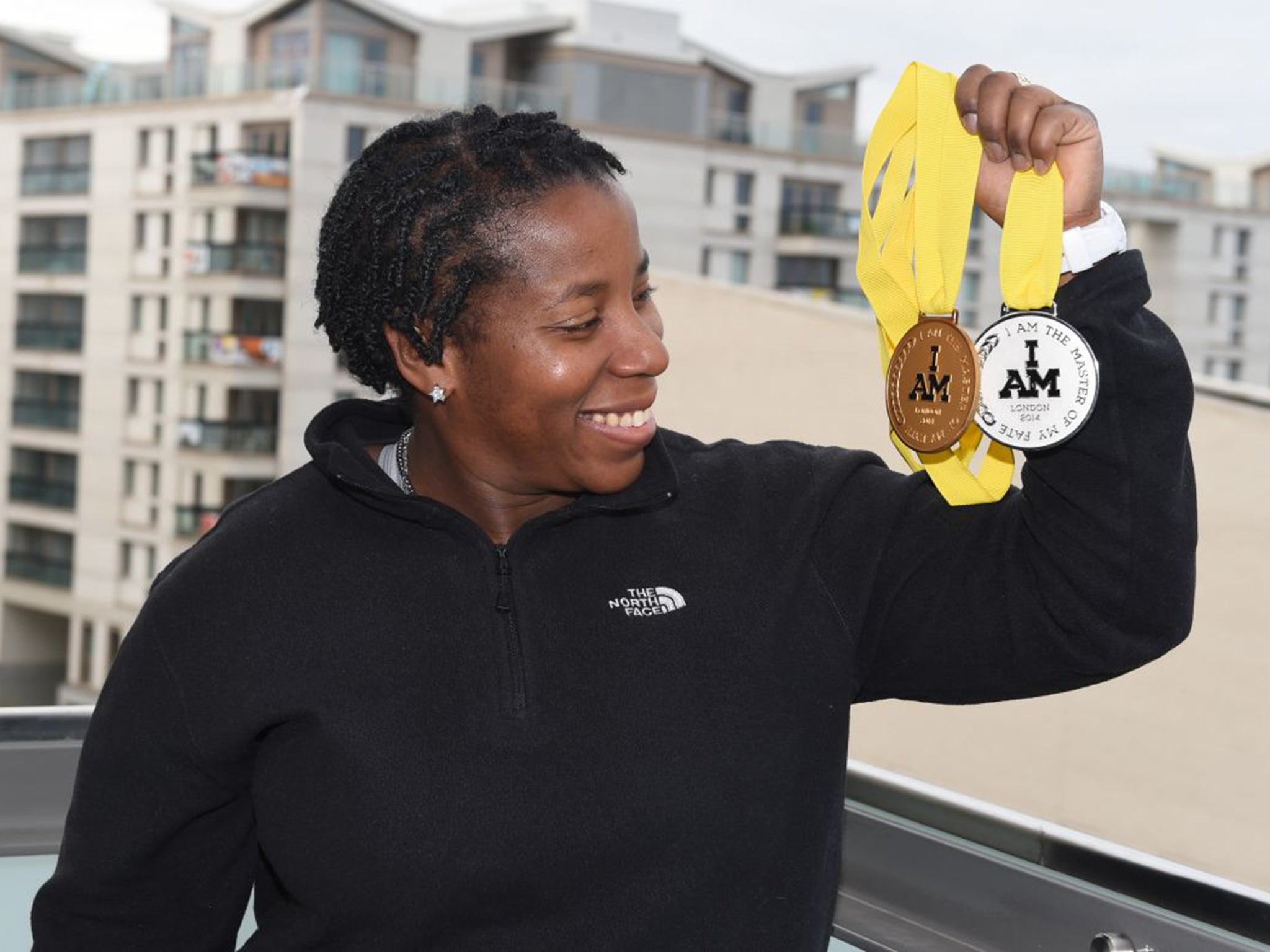 A soldier who suffered life-changing leg injuries during her military service has told of her battle to find a home while awaiting major surgery.
Maurillia Simpson, who did three tours of Iraq and won gold and silver for Great Britain at last year's Invictus Games, urged everyone to back The Independent's campaign to support homeless veterans.
During her 13-year Army career, Ms Simpson survived mortar, rocket and gun attacks, and being buried under a blast wall during night-time missions on the front line.
The Trinidad-born former lance corporal was a radio communications specialist and driver in the Royal Logistics Corps. It was her childhood dream to serve as a British soldier.
She now lives in the former Olympic athletes' village in Stratford, east London, but was stuck on the housing waiting list for a year.
As a result she was forced to sleep on friends' sofas despite needing a home to recuperate from leg operations.
Commenting on The Independent's campaign to support ABF The Soldiers' Charity and Veterans Aid, Ms Simpson, 40, said: "It's unique. We've got so many wounded, injured and sick soldiers being medically discharged from the forces and there's no better time than the present to support us."
During pre-deployment training for Afghanistan in 2010, Ms Simpson was hit by a driver who jumped a red light as she rode back to barracks on her bicycle.
She was knocked out and regained consciousness under the wheels of the car. The whole left side of her body was ruptured, with her left femur needing realignment surgery.
After being medically discharged from the Army in 2013, the race was on to get a permanent home as the date for the next round of major surgery approached.
In pictures: Homeless Veterans appeal
Show all 31
Her mother and sister prepared to travel from Trinidad to look after her.
She said: "When I left the forces the main issue I had was that I didn't have anywhere to live. I thought the system had failed me.
"I was staying between family and friends in Greenwich and Essex. I had family support but they had their [own] lives and their families.
"The lowest point was having the operation and having nowhere to go, but then my cousin stepped in and put me up for my three-month recovery," she added. Ms Simpson still requires further operations and rehabilitation, and can find herself in agony without the right medication.
Surgeons now want to increase Ms Simpson's mobility by operating on her left leg and increasing the flow of blood to her damaged nervous system.
Ms Simpson is able to use her military analytical skills as a CCTV controller at the Olympic Park.
She was finally able to secure her specially adapted flat after her employer petitioned the housing association to give her priority.
Ms Simpson said: "Without them helping me and supporting me through everything I probably could have given up.
"I've heard of many veterans that have managed to fall by the wayside.
"I could have been one of them if it wasn't for my cousin and my friends."
Join our commenting forum
Join thought-provoking conversations, follow other Independent readers and see their replies