Homeless Veterans appeal: The embassy siege sniper who found civilian life a struggle
But he has subsequently mentored former comrades who have fallen on hard times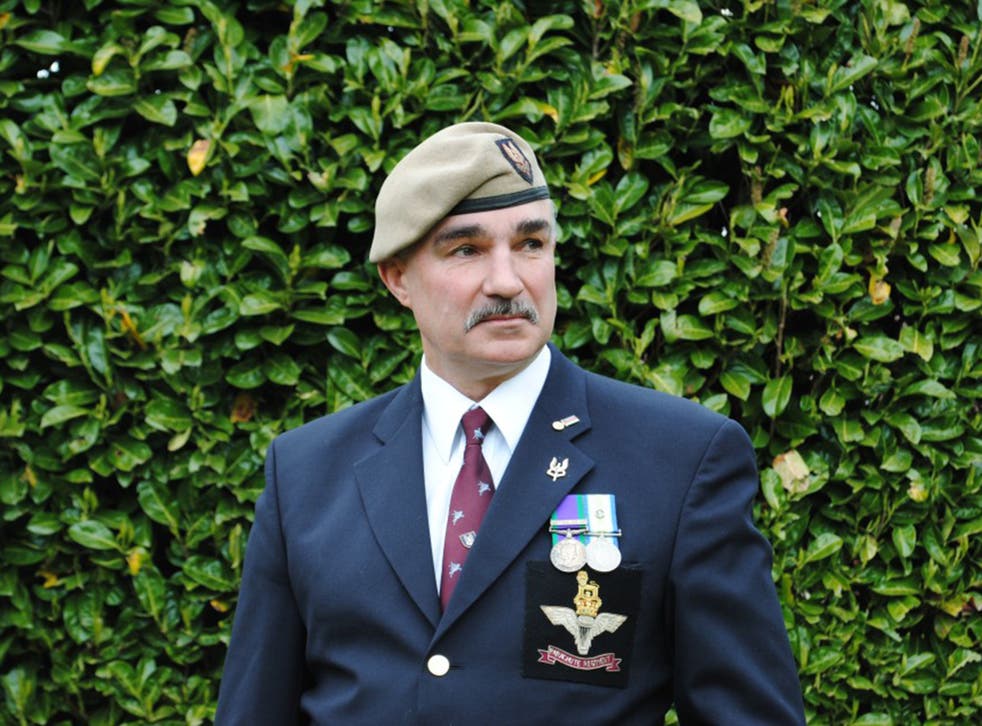 An SAS sniper who took part in the storming of the Iranian embassy in London in 1980 has revealed how his mental health suffered after he returned to civilian life.
Giving his support to The Independent's appeal in aid of homeless ex-servicemen and women, Robin Horsfall said he has personally mentored former comrades who have fallen on hard times.
Mr Horsfall was just 23 when the SAS assault team he was part of blasted its way into the South Kensington embassy building to rescue 25 hostages. Amid smoke and stun grenades, they shot dead five of the six Iranian Arab separatists and broke the six-day siege in seven minutes. Four years later, Mr Horsfall left the Army. He had a family and a mortgage and he deployed his Special Forces skills as a mercenary in Lebanon, Mozambique and Sri Lanka.
Despite being a veteran of the Falklands War and Northern Ireland during the Troubles, it was his experiences witnessing death and starvation in the Mozambique civil war that most disturbed him.
In pictures: Homeless Veterans appeal

Show all 31
"I'd come from an environment where death was an everyday occurrence, where children were starving, where women got their heads chopped off," he said. "Twenty-four hours later you're back at home watching a Christmas video of your children with an excess of things they throw in the bin.
"You've gone from starvation to excess in a short period of time and that makes you very angry. Your wife thinks she's done something wrong, your kids don't understand and you don't understand."
Mr Horsfall said Special Forces veterans, particularly younger ones, rely on "the circuit" – private security work that proliferated following wars in the Gulf, Iraq and Afghanistan. After five years on the circuit, Mr Horsfall's wife "put her foot down" because she did not want him to continue risking his life.
Following "three years of failure" he launched a successful karate school that is still growing 25 years later.
Backing The Independent's Homeless Veterans campaign, the proceeds from which will be divided equally between Veterans Aid and ABF The Soldiers' Charity, he said: "I support that all the way, anything that does something for the troops, especially in this regard, has got to be a good thing."
His experiences as a paratrooper, SAS sniper, mercenary and bodyguard are detailed in his book, Fighting Scared, available on Kindle.
Register for free to continue reading
Registration is a free and easy way to support our truly independent journalism
By registering, you will also enjoy limited access to Premium articles, exclusive newsletters, commenting, and virtual events with our leading journalists
Already have an account? sign in
Join our new commenting forum
Join thought-provoking conversations, follow other Independent readers and see their replies