Homeless Veterans appeal: The ex-soldier who jumped in the Thames, survived and found his way back to dignity
After days plucking up courage to seek help, he was fed, cleaned up and accommodated within hours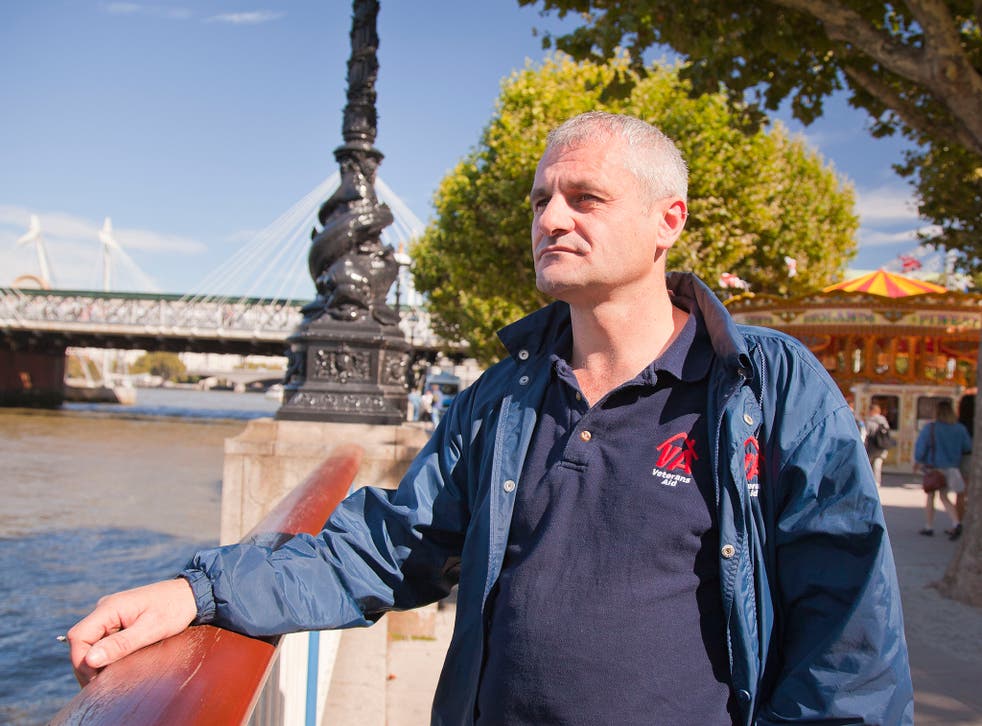 Former soldier Mark McKillion, 42, came to Veterans Aid after a series of misfortunes – he lost his job, his relationship broke down, alcohol became a serious problem and he ended up sleeping rough.
The experience of living on the street in a world of booze, drugs and violence left him despairing and with no hope. Looking back on that time he said, "My faith in humanity was gone."
"Being homeless is like being in battle; if you think you are tough you should try it - the fear the violence, the stabbings. The loneliness, the tiredness and the exhaustion – its just unbearable."
At his lowest point he decided the only way to escape was to end his life, by jumping into the Thames.
Thankfully that too "went wrong" and he was rescued but it took him four days to pluck up courage to ring the doorbell at VA.
"I was embarrassed, ashamed – a mess."
Within hours Mark was fed, clothed, shaved, cleaned up and accommodated.
Today that period is just a bad memory. Mark has his own home and has rebuilt his life.
As he says in the accompanying video: "I have got my manhood back, my dignity has come back, my self-respect has come back... my faith in humanity has come back."
Register for free to continue reading
Registration is a free and easy way to support our truly independent journalism
By registering, you will also enjoy limited access to Premium articles, exclusive newsletters, commenting, and virtual events with our leading journalists
Already have an account? sign in
Join our new commenting forum
Join thought-provoking conversations, follow other Independent readers and see their replies