Shawkan: top Egyptian news photographer in prison for over 800 days without trial
The story of Mahmoud Abu Zeid, widely known as Shawkan, shows that even after the release of Al Jazeera journalists Mohamed Fahmy and Baher Mohamed, many Egyptian freelancers and local journalists remain incarcerated in appalling conditions without the prospect of a fair trial.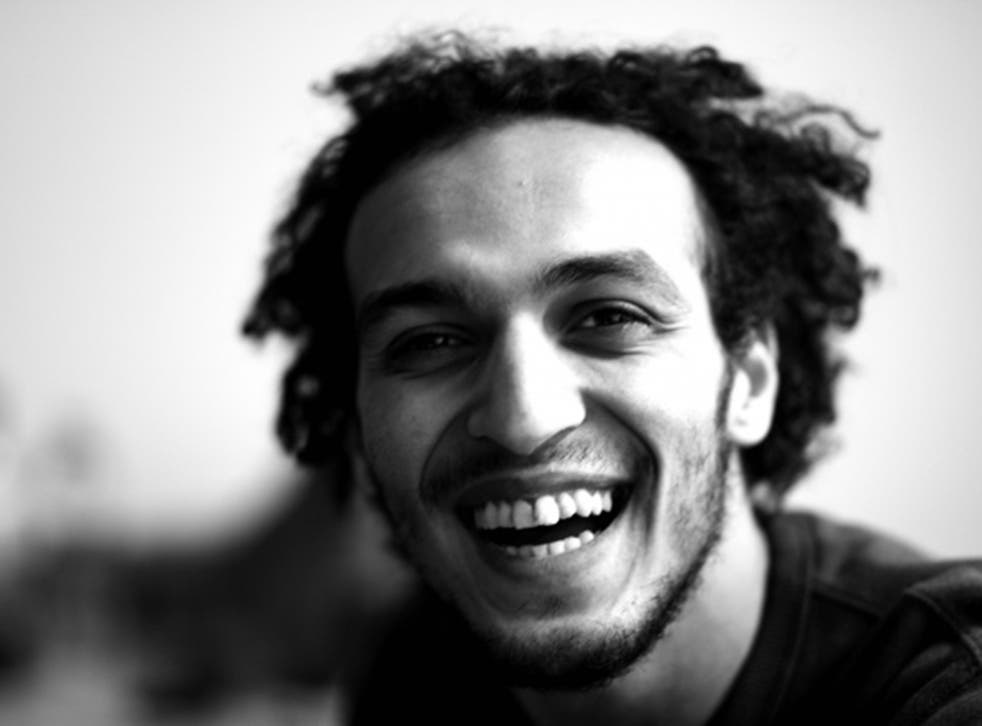 In the weeks following the 2013 coup d'état in Egypt, which saw the removal from office of President Mohammed Morsi, a sprawling tent city grew up on the square outside Rabaa Al-Adawiya mosque in Cairo's Nasr City district. More than ten thousand protesters, mostly members or supporters of the Muslim Brotherhood, the Islamist movement which had swept Morsi to power, had flocked to the square to defy the military. On the morning of August 14, after days of warnings and false alarms, soldiers and police arrived with tear gas and live rounds to clear the camp. By the end of the day, over eight hundred civilians lay dead.
Outside of Syria, the assault on Rabaa Al-Adawiya could be considered the nadir of the Arab Spring, the largest of a handful of state-sanctioned massacres that followed the overthrow of Morsi, Egypt's first democratically elected president for three decades.
Since those early days of the new military regime, President Abdel Fateh el-Sisi's crackdown against the Brotherhood (over sixteen thousand citizens were locked up in the first year following the coup) has spilled over into a policy of repression against all dissenting voices, and the human casualties of his war on press freedom are mounting.
October 10 of this year was Mahmoud Abou Zeid's twenty-eighth birthday. It was also his 788th day of detention without trial since his arrest on the day of the Rabaa massacre. Four days earlier, the Canadian-Egyptian journalist Mohammed Fahmy boarded a flight out of Cairo, and the ordeal of "Al Jazeera three" finally ended. The safe return home of Al Jazeera's staff after trial, retrial and months of mounting diplomatic pressure, reminds us of the value of international support when authoritarian states move against journalists within their borders.
Abou Zeid, known as Shawkan, is a photojournalist with credits for the BBC, Time, Die Zeit and Bild. On the day of the Rabaa massacre, he was on assignment for the photo agency Demotix. Around 9am he arrived at the police lines surrounding Rabaa square. Identifying himself to the police as a journalist, he was immediately arrested. He was beaten by "mokhbers" (low-ranking, non-uniformed police) and his hands were tied with a plastic ligature before he was thrown into a police van where for a few hours he crossed paths with the American journalist Mike Giglio.
In the two years since that day, Shawkan has been held without trial and without medical attention. He has contracted Hepatitis C. Malnourishment, confinement and hunger strikes have left him anaemic. In a letter smuggled out of Tora Prison by his brother, Shawkan describes being beaten "over and over again", and listening to his captors discussing "how to beat and torture us to cause more pain". Ahmed Abu Seif, co-ordinating the campaign for Shawkan's release, says the photographer's psychological and physical health are of "great concern".
Shawkan is far from alone. Austin Cooper of the Rory Peck Trust, which provides support to freelancers around the world, described Shawkan's situation as "echoing the challenges faced by many local journalists in Egypt today. With little protection, freelancers and their families are now vulnerable to huge fines for independent reporting, long periods of detention without trial, and worse."
"According to our research," adds Sherif Mansour, MENA Co-ordinator for the Committee to Protect Journalists, "there are at least 18 journalists behind bars in Egypt." 23 year old Abdullah Al-Fakharany, executive director of the Arabic-language news site Rassd, is one of them, arrested in the weeks following the dispersal of the Rabaa camps on charges of spreading false information in relation to the massacre. Those charges were later "substituted", and his case was thrown in with the trial of senior Muslim Brotherhood figures. Convicted of the new charge of assisting a terrorist organisation, Fakharany was sentenced to life imprisonment.
In an open letter, Fakharany describes a country in which "it is better for a journalist, upon being arrested covering a protest, to be charged as a protester than to be charged as a journalist". Mansour similarly describes "a concentrated effort on the part of the Egyptian government to portray journalists as agents of instability, who want to harm national security. The Morsi government was bad, but the current government is worse, much worse." As the Al Jazeera case starkly demonstrates, this systematic assault on press freedom bites hardest against local reporters, who have nowhere to run and limited international support.
In the aftermath of Rabaa, a military curfew was enforced and the right to trial was suspended for a month. In the years since, mass death sentences have become routine, while a draft "counter-terrorism" law is set to allow judges to levy fines of up to £40,000 on journalists whose coverage of terrorist attacks contradicts the government's official version of events - powers that will give judges the ability to bankrupt most local independent freelancers.
As Fakharany says, "from the moment any journalist is arrested, he or she is completely isolated from the outside world and is severely tortured, at times to extract information, and at times for mere punishment."
At every stage of Shawkan's detention his rights – according to Egypt's own constitution – have been ignored: his first "interview" was conducted in the absence of a lawyer, courts simply refuse to receive legal documentation, and he has now been detained for nearly three months longer than the maximum period the constitution allows.
Infringements are carried out without shame. Even in the Al Jazeera case, with the eyes of the world on his courtroom, Judge Nagy Shehata – who cultivates a near-celebrity status as Egypt's "executioner judge" – wished the trio a "happy World Press Freedom Day" as he refused their bail appeal.
In a recent AP interview, Sisi described his administration as "keen on sorting out issues… that relate to journalists and to the media personnel", and appeared open to the idea of further pardons following those granted to Al Jazeera's Mohammed Fahmy and Baher Mohamed. Far from casting Sisi as a benevolent intercessor, this use of the Presidential pardon as a corrective on heavy-handed sentencing simply confirms the picture of a system for which justice is only ever a secondary consideration to the pursual of the state's agenda.
A date has now been set for Shawkan's trial – December 12th - but Abu Seif says he is "expecting the worst." He will be the only journalist in a group of the mass trial of over seven hundred defendants. The lengthy list of charges includes "terrorising citizens", "attempted murder of police officers" and "damaging national unity". Among the defendants are high-ranking members of the Brotherhood (Supreme Guide Mohamed Badie could receive his seventh life sentence), as well as members of the public rounded up from the Rabaa area on the day of the massacre.
In the wider context of Sisi's war on press freedom, the only slightly unusual element of Shawkan's situation is the duration of his pre-trial detention. For Egyptian journalists incarceration, torture and a consistent disdain for due process are increasingly commonplace. Fakharany lists a hundred and one other media workers currently detained on the orders of the Sisi administration and, in a second open letter, concludes that "this regime is simply treating us as enemies."
Register for free to continue reading
Registration is a free and easy way to support our truly independent journalism
By registering, you will also enjoy limited access to Premium articles, exclusive newsletters, commenting, and virtual events with our leading journalists
Already have an account? sign in
Join our new commenting forum
Join thought-provoking conversations, follow other Independent readers and see their replies