Cannabis may be legal in Canada – but this is why it's still not safe to buy it online
It is disappointing that Ontarians who wish to legally partake are limited to one slow and potentially risky method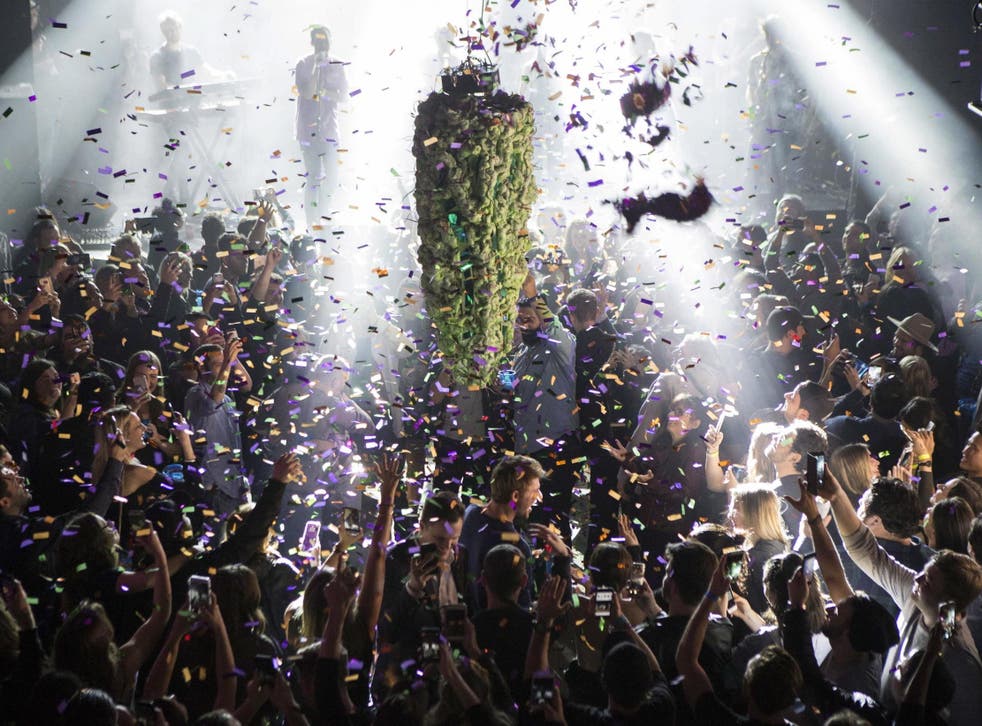 On 17 October 2018, Canada made history: it became only the second country in the world to legalise recreational cannabis use.
While regulations on the sale of the drug – such as age limits, smoking locations and possession amounts – vary from province to province, the new Cannabis Act permits the purchase of cannabis from designated outlets, whether private or government-owned, across Canada. The legal cannabis industry has taken full advantage of a booming e-commerce market to help fulfil demand, with online sales available everywhere. In addition, a number of brick-and-mortar retail locations are open for business country-wide – minus the rather significant exception of Canada's most populated province, Ontario.
Here, shopping online through the Ontario Cannabis Store (OCS) is the only way to purchase legal cannabis. So while the Wednesday morning news beamed historic images of the first, legal in-store cannabis transactions, no such images came from Ontario.
Almost two years ago, when I moved from the UK to Toronto, the capital of Ontario, I was struck by Canada's relationship with cannabis. Despite the substance being illegal at the time, 4/20 (April 20 – an important date in cannabis culture), has never failed to draw thousands of people to spaces in the heart of the city to celebrate all things weed. With generally little interference from police, events have hosted vendors selling cannabis-related items to crowds of enthusiasts, who annually participate in a countdown to 4:20 pm, before lighting up. Within a short walking distance from my house in Toronto's vibrant Kensington Market, I can count at least half a dozen illegal cannabis dispensaries, many of which are still in operation today despite threats from the Ontario government that they will be blocked from any future legal operations.
So, it is disappointing that Ontarians who wish to legally partake are limited to one slow and potentially risky method in order to do so. This is particularly true since plans for retail stores were already underway. The Liberal government, who in April announced that four initial government-owned retail stores would be opened across Ontario, with 150 outlets by 2020, were defeated in the Ontario general election in June. Two months later, the new conservative government announced their intention to scrap these plans. Their dramatic U-turn will instead allow companies to open private retail stores, but the huge amount of consultation needed before implementation means online purchases are the only source until at least April 2019.
Support free-thinking journalism and attend Independent events
With technology playing such a pivotal role in the legalisation process, I am wary of potential failures with cybersecurity. Hackers prove a real threat to e-commerce, and the security of data in this new and thriving industry is something to be extremely mindful of. The provinces of Ontario, British Columbia, Prince Edward Island and Newfoundland and Labrador have each struck a deal with Shopify, an Ottawa-based e-commerce company, which is responsible for facilitating the online sale and distribution of cannabis.
Speaking at an event in Toronto in May, Shopify's vice president and general manager Loren Padelford stated, "There's lots of attention being paid to the security of the data and ensuring that people's private information isn't shareable or easily accessed."
Of course, we take some risk every time we buy online, however, given the many warnings from the US Customs and Border Protection about bringing weed over the border, as well as the potential risk of financial and personal information being stolen, we are well within our rights to worry about how a data breach might compromise us. Padelford insisted that all protocols, such as encryption and provincial data storage requirements, will be met to protect consumer personal information and avoid huge data breaches similar to those we have seen this year involving companies like British Airways and Facebook. Nevertheless, experts warn of the need to constantly monitor systems to ensure customer information is not mishandled or abused.
The provincial government's last-minute change as to who would run cannabis retail stores is the sole reason why Ontario was the one and only province with no stores open on legislation day. I think the proposed benefits of legalisation are reduced, especially for Ontarians, given we have to make online orders with longer wait times and a $5 shipping fee, and we can't benefit from the immediacy of convenient in-store purchases with helpful clerks. Combined with the increased risk of sharing personal data online, it is my fear that until the provincial government are able to approve and open private retail stores, we will see people turn to the black market – completely contradicting one of the main objectives of legalisation.
Join our new commenting forum
Join thought-provoking conversations, follow other Independent readers and see their replies