Why I gave up a career in astrophysics to become a psychiatrist
I had witnessed five children die of cancer and somehow the galaxies just didn't seem quite so important anymore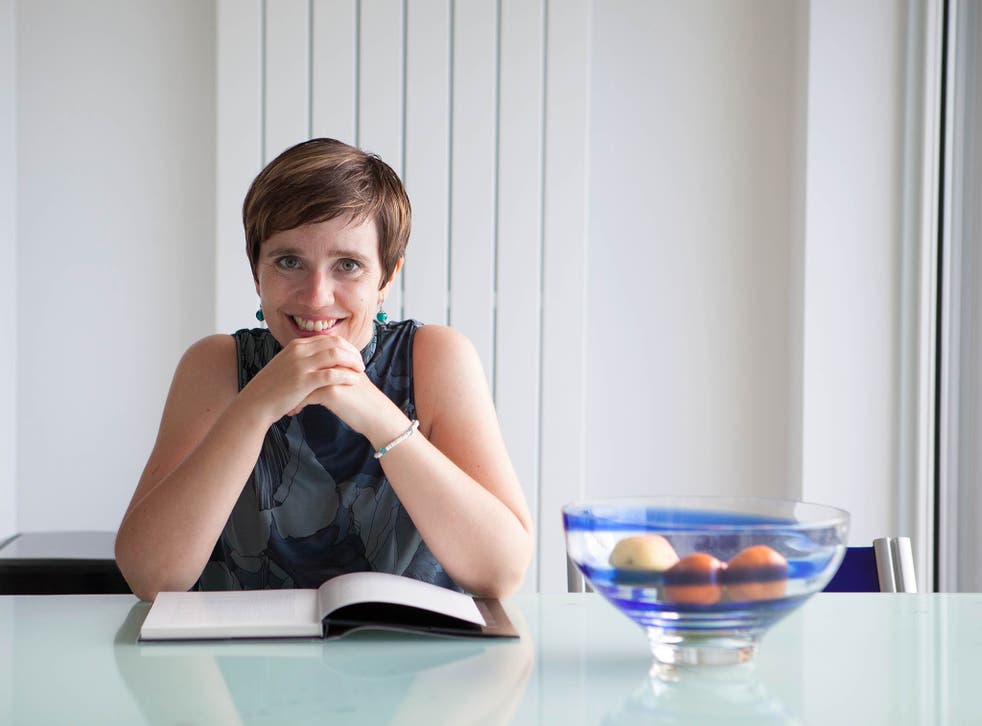 When I was a teenager, I was obsessed by science, maths and the stars. The obsession didn't wane; I went on to study a degree in physics, a PhD in astrophysics, and spent the following ten years doing research on starburst galaxies.
In the middle of this exciting career, I was faced with the devastating news that my then two-year-old daughter had developed a cancerous brain tumour. I took a year off work to care for her – it was a gruelling year of surgery, chemotherapy and radiotherapy.
When I finally went back to work, I can remember my first week back, sitting in the office watching two colleagues having a heated discussion about problems with the data on their latest galaxy. Both were becoming so stressed and yet I found myself really struggling to understand. In the last year I had witnessed five children die of cancer and somehow the galaxies just didn't seem quite so important anymore.
Sow Ay illustrations on mental health

Show all 18
I can still remember the moment when I realised that I didn't want to reach the end of my life and know that all I had done for humanity was to explain the movement of stars in a galaxy. It had been a hugely fascinating career – but it just wasn't enough anymore.
I started to think about a career in medicine, helping people get through difficult situations like my family had faced. But this meant going back to the drawing board.
Before I could even consider doing a medical degree, I had to get a GCSE and then an A-level in biology. I made it into medical school, but when I was working as a junior doctor, I began to feel frustrated by the lack of time I was able to spend with patients. Everyone in hospital is so rushed and there's no time for people to be people – they're just illnesses.
However, I found myself staying late to get more involved in specific cases, spending time with patients and their families. That is what I really enjoyed and to my surprise it was what I was good at. I'd always thought of myself as a scientist – but I was discovering the human being!
Sinead O'Connor posts candid video describing her mental health
In a breakthrough moment, I realised that choosing a career in psychiatry would allow me to spend so much more time with patients and their families – to make a real difference. On my first day in psychiatry, instead of having 30 patients to see in a morning, there were just three. I could talk to people properly – not just discuss blood and scan results. I absolutely loved it.
My passion for psychiatry helped me excel and I was awarded the Alan Johnston Prize Medal for achieving the highest score in the medical school exams and the Foulkes Foundation Fellowship for medical research.
I enjoyed more success once I'd qualified as a doctor in 2011 and started my specialist training. I published five peer-reviewed psychiatry papers and was awarded the Royal College of Psychiatrists' Laughin Prize for my results and the College's Core Trainee Award 2016.
Years & Years frontman Olly Alexander talks of 'outrageous' LGBT mental health problems
I didn't set out to win prizes – I just wanted to pass. In my first year at medical school I was scared I would fail: I had given up a decently-paid job to become a student, so I needed to do well. That's what drove me.
I now work in general adult psychiatry in the North Penwith Community Mental Health Team in Cornwall.
My passion for psychiatry goes beyond the workplace – I produce a monthly BBC Radio Cornwall "Mental Health Phone-In", organised jointly between BBC Radio Cornwall and the Cornwall Partnership NHS Foundation Trust. Raising awareness of mental health in the community is hugely important and the phone-in is one of the most inspirational things I've ever done.
My daughter's diagnosis changed everything – and my decision to choose psychiatry has proved the best I've ever made. The science of the specialty continues to fascinate me easily as much as the stars, but it offers so much more than that –it allows me to work with wonderful people, hear their stories and make a real difference.
Details about the Royal College of Psychiatrists' 'Choose Psychiatry' campaign can be found here
Register for free to continue reading
Registration is a free and easy way to support our truly independent journalism
By registering, you will also enjoy limited access to Premium articles, exclusive newsletters, commenting, and virtual events with our leading journalists
Already have an account? sign in
Join our new commenting forum
Join thought-provoking conversations, follow other Independent readers and see their replies