Think Carillion was bad? Wait until you hear about the financial scandal engulfing our children's academies
We pay for one head's £180k salary and insurance on his Jaguar. Other things we've coughed up for include Marco Pierre White meals, luxury flats, sex toys and various expenses that even MPs circa 2008 wouldn't have fleeced us for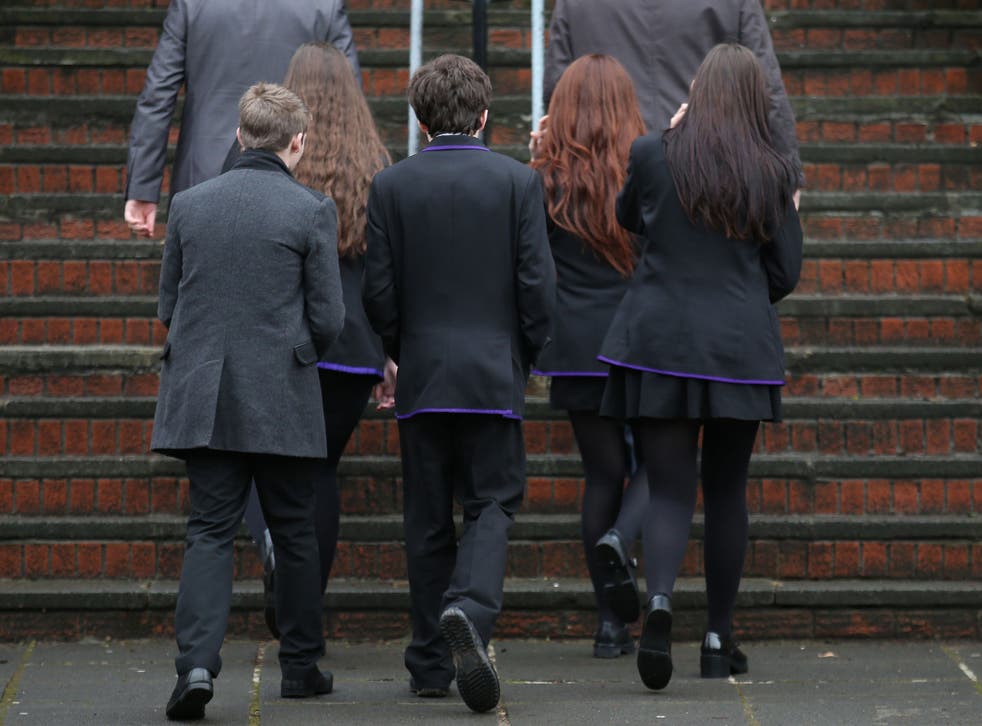 Taking a short train journey across almost anywhere – in my case east London – and keeping an eye out for corporate signs is the best way to understand how dependent we've become on outfits like Carillion. As Carillion's collapse continues and it reels from fresh allegations of dodging pension obligations while dishing out dividends, many will say the firm was just one rotten apple.
But another story broke this weekend: six of the 10 largest academy trusts have issued warnings over pay, short-staffing, building safety and financial risks. The trusts cover hundreds of English schools. There's a disturbing whiff of Carillion about this. Inadequate state investment? Check. Unaccountable, profiteering management? Check. The lines between private and public provision relentlessly blurred, leaving both sides over-exposed? Check.
Cost and efficiency formed the rationale behind the widespread use of Carillion et al. The academy schools project was more nakedly ideological, but the Conservative justification for it was similar – efficiency, parent choice, all the usual canards.
What we received were opaque governance structures where parent and teacher voices only really had to be listened to if management wanted. Rather than your local council running your school, accountable to you at elections, we got vast academy chains running schools across the country like outlets of Starbucks. Crucially, we got less say over how schools spent their money.
UK news in pictures

Show all 50
Cue the bloated executive salaries that are now commonplace. We pay for one head's £180,000 salary and insurance on his Jaguar. Other things we've coughed up for include Marco Pierre White meals, broadband at holiday homes, luxury flats, sex toys and various expenses that even MPs circa 2008 wouldn't have fleeced us for.
At the same time, teachers complain of running out of basic resources from textbooks to glue sticks.
Jaguars aside, there is a chronic funding deficit in education. We are billions short of the amount needed to get school buildings up to decent standards. We have a crisis in teacher recruitment and retention, and £2.8bn in real-terms cuts sustained across education since 2015. The highly localised campaign against school cuts was an often-unsung contributor to the Tories' loss of their majority at the general election. New funds pledged in 2017's budget do not make up the gap, and with the moderate Justine Greening forced out as education secretary, there are risks that money will go on ideological experiments on children, such as new grammar schools.
Austerity forced Carillion to bid low for contracts it couldn't afford. It's now similar in schools, except the trusts themselves (including one owned by a major Tory donor) are sounding the alarm about being unable to deliver. We've seen where this can lead before. After financial records were deleted and £1.3m was handed to a subcontractor with no written contract, the Education Funding Agency began investigating misconduct allegations at the Perry Beeches chain in Birmingham. The DfE had to take its handful of schools into administration.
Jeremy Corbyn hits out at the government's use of private companies following Carillion collapse
In the latest figures Kemnal Academies Trust has eight schools in the red, there are deficits at seven of 35 ARK academies and a quarter of AET's 66 schools are in deficit. Forty thousand children are in "zombie" academies where a new sponsor cannot be found after the previous one has dropped the school or is stripped of its powers. What happens if a big chain, or several chains, go under due to a combination of chronic underfunding and opaque governance?
We don't know, and nor do the Department for Education. Nor are we getting any return on the risks we're taking. England's largest academy chain was accused by Ofsted of failing poorer pupils. Ofsted's chief inspector has warned of "serious weaknesses" in standards at academies. There is no evidence that academies raise standards, and lots of cases where they have failed spectacularly. I would argue that successful academies are down to good teachers rather than the Tory model.
Neo-liberal models of public services were supposed to bring private efficiency and public integrity together. Instead we got private sector inefficiency and a government without integrity. In a weekend dominated by the weird drama of possible Tory leadership hopefuls accusing the Defence Secretary of talking up foreign threats to distract from his affair while ex-ministers try to cash in on Brexit, there has been barely a whisper from the Government about the time bomb in our schools.
We desperately need communities and education professionals back in control alongside a government willing to invest. With Carillion it was construction projects in peril. Next time it could be our children.
Join our new commenting forum
Join thought-provoking conversations, follow other Independent readers and see their replies