It's a sign of the Conservatives' intelligence that they took a £50,000 donation from a hedge fund betting on Carillion's bankruptcy
Some people have accused the board at Carillion of lacking foresight, but this seems unfair, because last year the board changed their policy to protect executive bonuses so they would still be paid in the event of the company going bankrupt. And that seems packed full of foresight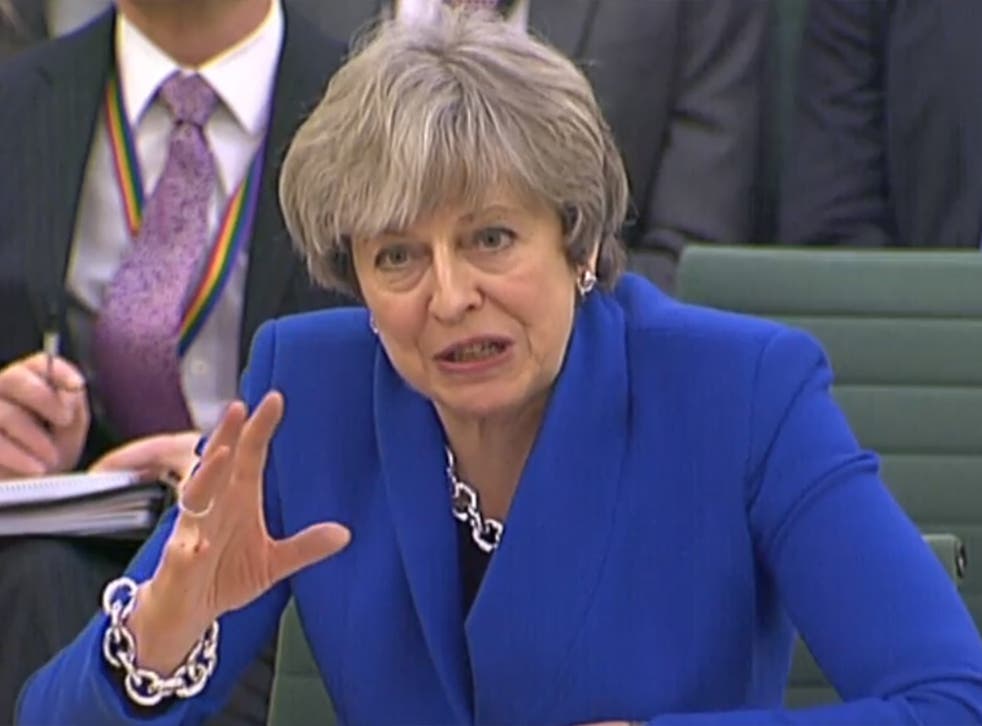 That's an argument settled. For years, Conservatives insisted anything run by the state is inefficient and full of waste, no longer suited to the demands of the modern world. Thankfully they got their way, which is why almost everything is now run by big businesses that are wise and disciplined like Carillion.
Look at the speedy and efficient way they've gone bankrupt, completely bollocked in a matter of hours, not like the slow dreary financial collapse you get when the state's in charge.
Of course safeguards need to be put in place, which is why a company such as Carillion was only responsible for non-essential and minor tasks, such as feeding the country's children and building everything and drilling miles under the ground to release billions of tons of explosive gas.
The reason for involving business in every part of society is that the challenge of having to make a profit liberates us from the stifling rules of the state. For example, one of Carillion's jobs was providing school dinners. And when you're providing meals, if you have to make money from them, you're bound to provide a better service.
That's why, if you invite someone round to dinner, instead of doing it the old-fashioned way by making it and putting it on the table, you should introduce a profit motive. Buy a bulk order of pulped goat offal and charge each guest nine quid, and you'll be congratulated for a wonderfully modern evening.
This business model has also been successful in creating a peaceful work environment which replaces those old constant wrangles between management and the workforce. Because at Carillion building sites now, there's no management and no workforce, just a pile of disused diggers and cement mixers, so life couldn't be calmer.
Jeremy Corbyn hits out at the government's use of private companies following Carillion collapse
Some people have accused the board at Carillion of lacking foresight, but this seems unfair, because last year the board changed their policy to protect executive bonuses so they would still be paid in the event of the company going bankrupt. And that seems packed full of foresight.
It's said that profit is a reward for risk – so these directors earned their bonuses because they went to all that trouble of changing the rules, which must have taken all day. And if somehow the company hadn't gone bankrupt, they'd have wasted that time. That's the sort of risk most of us simply couldn't cope with.
So board member Richard Howson collected £591,000 bonus last year, which seems more than fair, because he's done an excellent job at raising Carillion's public profile. A couple of years ago they were hardly in the news at all, but now they're everywhere.
The Conservatives and their supporters, as well as the right-leaning newspapers, have also stayed calm, because they know it wouldn't help if they became hysterical. And this is only fair, as they'd be just as understanding if something publicly funded – such as a local council or the BBC – went bankrupt but still paid £591,000 bonuses to its directors.
Instead they reserve their wrath for more serious matters, which is why tabloid articles appear daily proclaiming: "Salford Council bureaucrats have wasted SEVEN POUNDS over nine years on DIGESTIVE BISCUITS at meetings, paid for by YOU – that's YOU, paying for THEM to run around with gourmet biscuits like the Sultan of Brunei."
Some people try to blame the Government for continuing to award contracts to Carillion until recently. But there was no sign of the financial problems the company was experiencing except for three little "severe profit warnings". But if you stopped asking people to build you a school every time they warned you they were in severe financial trouble, you'd never do anything.
It's the same with the shipping forecast. When they say there's a severe warning of a storm, the best thing to do is carry on as normal and float into the area they're talking about in a canoe.
The Government may have had another clue that Carillion was going wrong, because a hedge fund was betting on the stock market that they'd go bankrupt. But this is where the Conservatives were smart: instead of panicking and giving the contracts to someone else, they calmly took a £50,000 donation off that hedge fund.
So Carillion's troubles may have cost the country a few million, but they've already made £50,000 for the Conservative Party so it's all worked out for the best.
UK news in pictures

Show all 50
Other people reliant on Carillion spotted in advance they could be in difficulty. One small businesswoman on the radio said they weren't paying their bills, and at one point, when the statutory 120 days had passed and she still hadn't been paid, a Carillion official told her: "Our payments have been held up because there's been a flood in India."
To be fair, I'm the same; I haven't paid a parking fine for a year because of the strong winds in New Zealand, so I'll sure they'll let me off.
So how could anyone have known this might happen? The National Audit Office said this week that schools built with private finance cost 40 per cent more, and hospitals 70 per cent more, than those built with public money. But that shows how efficient private finance is because it always seems to cost a round number more, making it easier to calculate.
We just have to accept no one could foresee that handing over the country's resources to a system based on profit might result in profit being the main motivation for the companies involved. Or that the insatiable demand for profit from shareholders might lead to some people being slightly greedy, or a bit reckless.
It really is a mystery.
Join our new commenting forum
Join thought-provoking conversations, follow other Independent readers and see their replies