Welsh Labour must now find as capable and successful a leader as Carwyn Jones
He and his predecessor, Rhodri Morgan, commanded respect and attention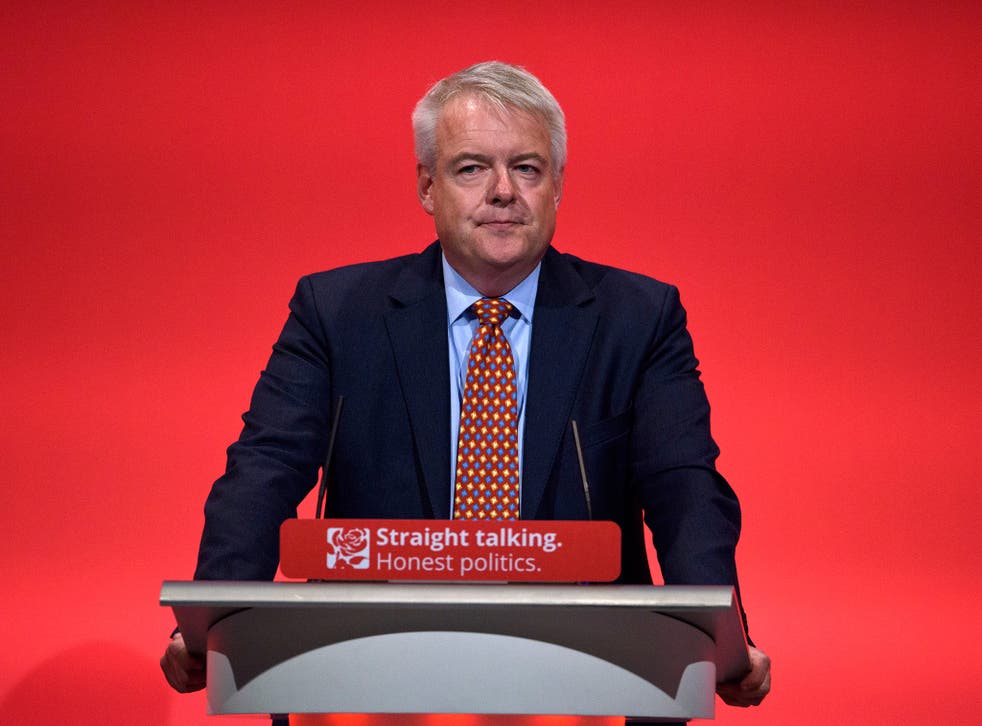 Another chapter is closing in the story of devolved power in Wales.
Carwyn Jones' unanticipated announcement this week that his tenure as Welsh Labour leader and First Minister will come to an end in the autumn is not simply a loss to the Labour Party in Wales: it is a loss to a nation for whom Jones has projected a solid image of competent leadership at the head of an underestimated country.
When he was elected in 2009, the former barrister was seen as a safe pair of hands within the party. He followed through. Jones successfully spearheaded the 2011 referendum on Welsh powers and consistently challenged Whitehall's domineering attitude on issues such as regional regeneration, austerity and Brexit. He also won successive election victories for Labour as their performance elsewhere in the Union crumbled. I saw for myself in a safe Tory seat in Cardiff's suburbs in 2015 just how easily Jones swayed non-Labour voters on the doorstep.
The deeply disturbing events of the past six months – Carl Sergeant's passing and the three inquiries that have followed – have culminated in Jones' departure. The events have also played out against the backdrop of the continuing debate about OMOV (one member, one vote). In 2017, Welsh Labour determined that instead of OMOV it would retain the electoral college (which gives a large say to elected members, trade unions and affiliated bodies) to determine who would become its deputy leader. It is no secret that this decision was opposed by a large contingent of the Party's membership.
Labour under Jones has undertaken the hard graft to bring private enterprise to Wales. In 2016 Aston Martin made it clear that it was manufacturing its new DBX in St Athan due in part to its "relationship with the government of Wales". Qatar Airways will be commencing direct flights with Cardiff within the month. The opportunities for development of the capital's service economy (with the growth of firms like Admiral) are limitless. In contrast to a Westminster government that rejects European business, Jones and others have worked to achieve partnership with big names to create jobs.
Now Welsh Labour must decide where the future of Wales lies. That task will require a leader as capable as Jones and as charismatic as his predecessor, Rhodri Morgan, to command respect and attention. There are a number of very competent potential contenders: they include finance secretary Mark Drakeford; general counsel for Wales, Jeremy Miles; health secretary, Vaughan Gething, and minister for children and social care, Huw Irranca-Davies. Jones' formal departure in the autumn should see a new leader in place by the end of the year.
Enter the two potential obstacles to progress in this leadership election: Westminster and the assembly.
UK news in pictures

Show all 50
Jeremy Corbyn's popularity with the Labour membership in Wales is obvious. Only this weekend, in Welsh Labour's first ever deputy leadership election, Julie Morgan AM won the membership vote by 2 to 1 on the back of a campaign in which she made clear her support for Corbyn. There is an increasing fusion between the views of the party membership in Wales and Corbyn's revolution. Yet Welsh Labour has always retained a voice quite separate and distinctive from London for good reason. Wales' greatest challenges are not always the same as those faced across the border. The Party must retain that separation in order to continue its appeal to the people of Wales.
Secondly, there is the assembly. Though many will criticise the comment, the fact is that the assembly remains a place without much theatre or renown. Some may argue that the absence of drama is to its credit. But were you to ask a Saturday shopper on Cardiff's Queen Street what the Assembly has done for them, the answer would, in all likelihood, not be positive. Despite the fact that the Assembly is filled with talented people, its image is one of mediocrity. That presents a problem for the leadership. The same perception must not engulf the future office-holder.
The next leader has a hard task ahead of them. Despite what many suggest, personality in politics is essential and Jones' successor should have it in spades so that the Welsh people warm to them. But the future leader must also have the courage of their conviction, to ensure – just as every Welsh First Minister has to date – that Welsh Labour remains a force of its own in the kaleidoscope of modern British politics.
Register for free to continue reading
Registration is a free and easy way to support our truly independent journalism
By registering, you will also enjoy limited access to Premium articles, exclusive newsletters, commenting, and virtual events with our leading journalists
Already have an account? sign in
Register for free to continue reading
Registration is a free and easy way to support our truly independent journalism
By registering, you will also enjoy limited access to Premium articles, exclusive newsletters, commenting, and virtual events with our leading journalists
Already have an account? sign in
Join our new commenting forum
Join thought-provoking conversations, follow other Independent readers and see their replies