Channel 4 can call Paralympians 'superhuman' all they want, but they aren't kidding anyone
For a couple of weeks in September disability will be championed, but soon after we will continue to be treated as subhuman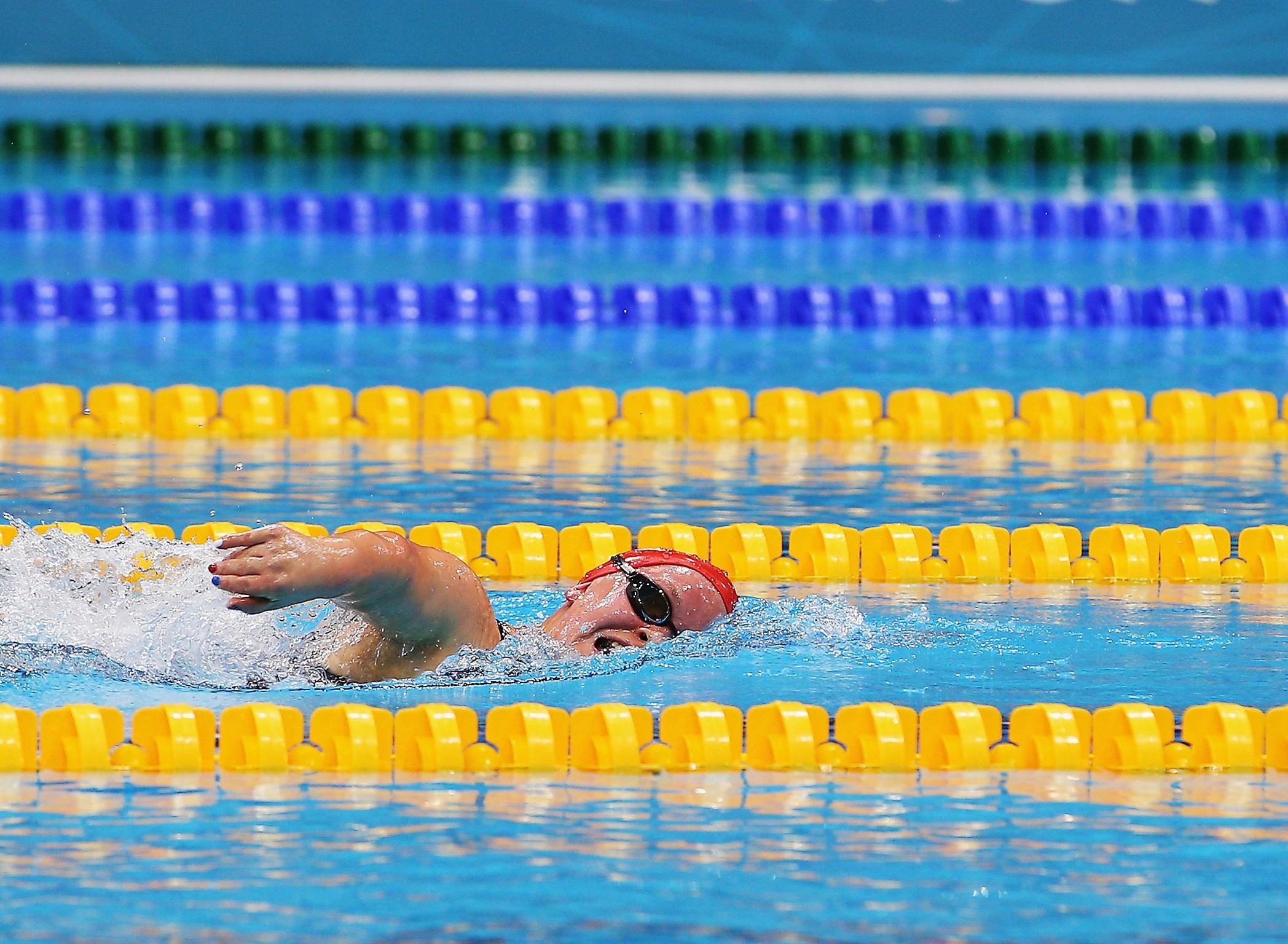 "A badge of shame," is how the Equality & Human Rights Commission has described the progress on disability rights in this country.
That's if you accept that there has been any progress at all. Many, myself among them, would argue that we've been stuck in reverse gear for years now.
Channel Four is currently trumpeting its Paralympic "superhumans" in the run up to the 2016 games in Rio. And for a couple of weeks in September disability will be everywhere. "Wow, look at what they can do. So inspiring!"
Dispatches: Assessor dismisses claimant's disability as being "fat"
Woo hoo. Who knows, tube passengers might even move to allow people on crutches to sit down, taxis might actually stop for those with wheelchairs or guide dogs. It might even be possible for people with disabilities such as myself to get out and about without people abusing us.
And maybe it won't.
Even if there is a brief flowering of goodwill after Hannah Cockcroft picks up another circle of gold to add to her already impressive collection, in all likelihood it will be back to the way it is now a few weeks after the Games' conclusion.
As the Commission appears to recognise, if you have disabilities to contend with you're not so much a superhuman as you are a subhuman. A second class citizen in a country that claims it wants to offer opportunity for all.
That applies to the "super-humans" too, by the way. Only a year after the 2012 Paralympic Games in London, wheelchair racing legend David Weir had to take to the press to shame housing chiefs into providing him with a home with a downstairs toilet. He had been hauling himself up the stairs with his arms, putting himself at the risk of serious injury every time he did it.
I've been told similar horror stories - or worse - by disabled people who don't, unfortunately, have the sort of name recognition that gets you noticed by the national press.
Meanwhile, when Government becomes aware that disabled people exist and might need help, they are treated with suspicion. I've lost count of the number of times I've heard stories about people getting "disability" with a bad back. "We're not talking about you, but they do need to tighten up the rules," people tell me.
I'm afraid I just don't believe all these stories about blokes with a bit of a limp making a packet from the Government. The highlighting and hyping of frauds by the right-wing press has created the impression that they are widespread. They are not. As Yasmin Alibi-Brown has written, the official statistics show that levels of fraud cases involving disability benefits are actually vanishingly low. But making it look otherwise makes it so much easier to impose cut backs, and demand people undergo humiliating "assessments" at the hands of private companies, doesn't it.
This is not just about Government, however bad its recent record might be. It goes beyond that. The issue, as the report recognises, as the charity Leonard Cheshire Disability pointed out in its response, is societal and cultural.
The appalling Me Before You still sits in the box office top ten having taken £9.1m in the UK alone. The film's male lead, played by the able bodied Sam Clafin of Hunger Games fame, kills himself after being left paralysed so as not to be a burden on his family, thus promoting the message that disabled people are a burden who have nothing to live for. I would have loved to see the director attempt to justify its themes to the guys who stared in MTV's Murderball.
When they're not serving as props for weepies, disabled people are simply unseen. We are all but invisible in the media, and popular culture outside of the Paralympics.
Yes there is Frank Gardener on the Beeb, and Gary O'Donoghue too (he who won a discrimination claim a while back). But they're rarities.
To be fair, Channel Four has made efforts. And they have been rewarded. Take "The Last Leg". Described by its presenters as "three guys with four legs talking about the week" it has been a huge success, in no small part because it's consistently funny. See, it can be done. And there's a pay off when it is done.
It's not just the broadcast media. There are only a handful like me working in print or digital news. And what about other sectors? Where are the guide dogs in boardrooms? Where are the wheelchairs in Westminster? David Blunkett, who is blind, proves what can be done, having risen to become a cabinet minister. But he stands out because of his rarity. There are too few like him.
Employing disabled people can take a certain amount of thought, and effort. But the fact remains, those willing to make the effort will be rewarded. If they weren't, well, I wouldn't be writing this would I?
Most of us don't want to be super humans. The proportion of people with the capacity to compete as elite athletes is as vanishingly small in the disabled community as it is among the able bodied. We're not asking for anything more than them. We want to be able to work, and to enjoy life. To be able to get around and appreciate our great cities. To go to sports, or cultural events, without having to jump through a thousand different hoops. To see people like us on the television now and again. To not have people getting up and doing impromptu impressions of us when we travel on public transport.
It can be done. It needn't even cost very much money. All it would take is a little will from some of the organisations I've highlighted, and for a little thought from our fellow citizens, for us to be treated as we deserve to be treated. As humans.
Join our commenting forum
Join thought-provoking conversations, follow other Independent readers and see their replies