Charities have to play Whitehall's game to survive
Kids Company schmoozed MPs and was feted for years, but a project for abused women spoke out, and fell from favour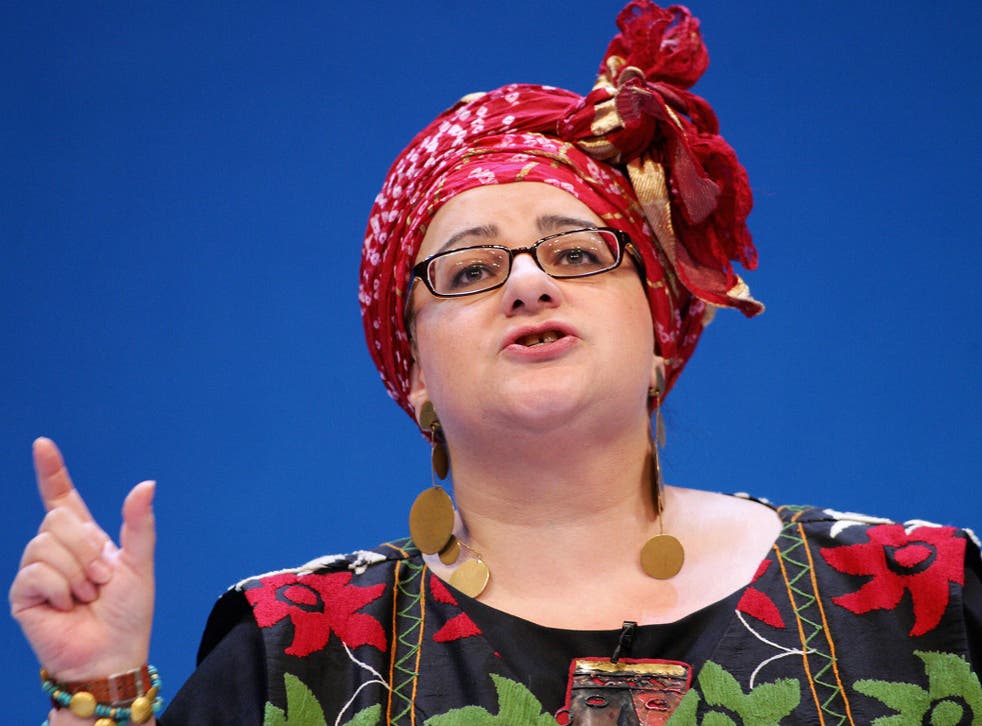 For several years, charities have had to operate in an increasingly hostile climate. They've had to cope with severe public spending cuts and falls in individual donations, while demand for services keeps rising. Some have responded by using more assertive fundraising methods, leading to criticism. Others have used dramatic stories to tug at the heartstrings of politicians who control access to public funds.
That was the route taken by Kids Company and its charismatic chief executive, Camila Batmanghelidjh. The results were spectacular, with the charity receiving more than £46m in public money, even though ministers were warned on six occasions about the parlous state of its finances. The former children's minister, Tim Loughton, told the BBC that he argued against giving a "very sizeable" grant to Kids Company, but was overruled by the Prime Minister.
Contrast this with the fate of a widely respected charity which didn't schmooze ministers or toe the Government's line. Two days ago, Eaves Housing – the organisation that created the Poppy Project to support women rescued from sex traffickers – announced that it was closing. Eaves has existed to support victims of sexual and domestic violence for almost 40 years, but its work on trafficking brought it a much higher profile.
It began that work in 2003 when it became clear young women were being moved across Europe, kept as prisoners and forced to provide sex for a stream of men. Since then, the Poppy Project has supported 2,000 women and helped 45 victims bring their traffickers to justice, resulting in 423 years of jail terms. Eaves Housing's widely admired chief executive, Denise Marshall, was awarded an OBE in 2007.
The Poppy Project received government funding, but that didn't stop it campaigning for changes in government policy. To begin with, trafficked women who didn't have EU passports were treated as illegal immigrants and deported back to their home countries. Along with Amnesty International, Eaves pressed the Labour government to recognise them as victims of crime; it eventually changed its stance in 2008 – announcing an automatic 45-day recovery and reflection period for all identified victims of trafficking.
The catastrophic effects of the earlier policy were exposed when a young Moldovan woman took the British Government to court in 2011. She was discovered in a brothel in north-west London in 2003 and officials argued that it was safe for her to go back to Moldova. They were wrong: she was abducted by the same gang and taken to a forest, where she was raped and subjected to a mock hanging. She was re-trafficked to the UK, arrested, and once again threatened with deportation until the Poppy Project stepped in to help her. The day before her case was due to open in the High Court, lawyers for the Home Office agreed to pay her substantial undisclosed damages.
When Eaves closed two days ago, the Poppy Project's legal service had 87 cases on behalf of trafficking victims on its books. This species of advocacy and campaigning does not go down well with some Tory MPs, who see it as an example of charities biting the hand that feeds them. In addition, Marshall was an outspoken critic of government policies, returning her OBE in 2011 because she foresaw that spending cuts would no longer allow Eaves to do its job properly.
A few months later, the Poppy Project lost its funding for services to trafficked women. The Government awarded a new contract, worth £6m over the next three years, to the Salvation Army, which had offered to provide services at a much lower cost per woman. Eaves managed to get some EU funding for the Poppy Project, but it had to draw on reserves to keep it going.
Its financial problems are far from unique: there is no statutory obligation on local authorities to provide services for victims of sexual and domestic violence, so they're often the first to be cut. Charities have to compete for contracts through a tendering process that appears to value price over quality of service, with small specialist organisations losing out to big housing associations. "The next day they phone us and say a woman needs an advocate," the head of one women's organisation told me. "That's part of the job, but they haven't included those costs in the bid."
The risk to charities that dare to criticise government is high. Earlier this year, a report from a panel set up by the Baring Foundation identified "worrying and growing threats" to the independence of the voluntary sector. Its chair, Sir Roger Singleton, said he'd been told about "gagging clauses" in contracts for public services and "active threats by some local authorities" to charities that speak out. Singleton, who ran the children's charity Barnardo's for many years, also revealed a startling conversation with the food bank charity, the Trussell Trust. They "told us how they were threatened with closure when they raised issues with the Government that could have led to fewer people going hungry".
In this cut-throat atmosphere, it's easy to see why Kids Company cultivated friends in high places. Its success demonstrates how a single organisation, working with difficult children but without being able to show proper financial controls, was able to suck in publicity and public funds at a cost to others who were helping equally vulnerable people.
Eaves announced last week that it had managed to transfer some of its projects to other women's organisations, but the future of the Poppy Project is uncertain. The staff suffered a body blow in August when Marshall died from stomach cancer at the tragically early age of 53. Now the organisation she led for so many years is going through its own death throes.
Register for free to continue reading
Registration is a free and easy way to support our truly independent journalism
By registering, you will also enjoy limited access to Premium articles, exclusive newsletters, commenting, and virtual events with our leading journalists
Already have an account? sign in
Register for free to continue reading
Registration is a free and easy way to support our truly independent journalism
By registering, you will also enjoy limited access to Premium articles, exclusive newsletters, commenting, and virtual events with our leading journalists
Already have an account? sign in
Join our new commenting forum
Join thought-provoking conversations, follow other Independent readers and see their replies