It's time someone said it: charity walkers are bad for the environment
I don't understand why people aren't happy to go for a walk in their own time, and then send off a donation to the charity of their choice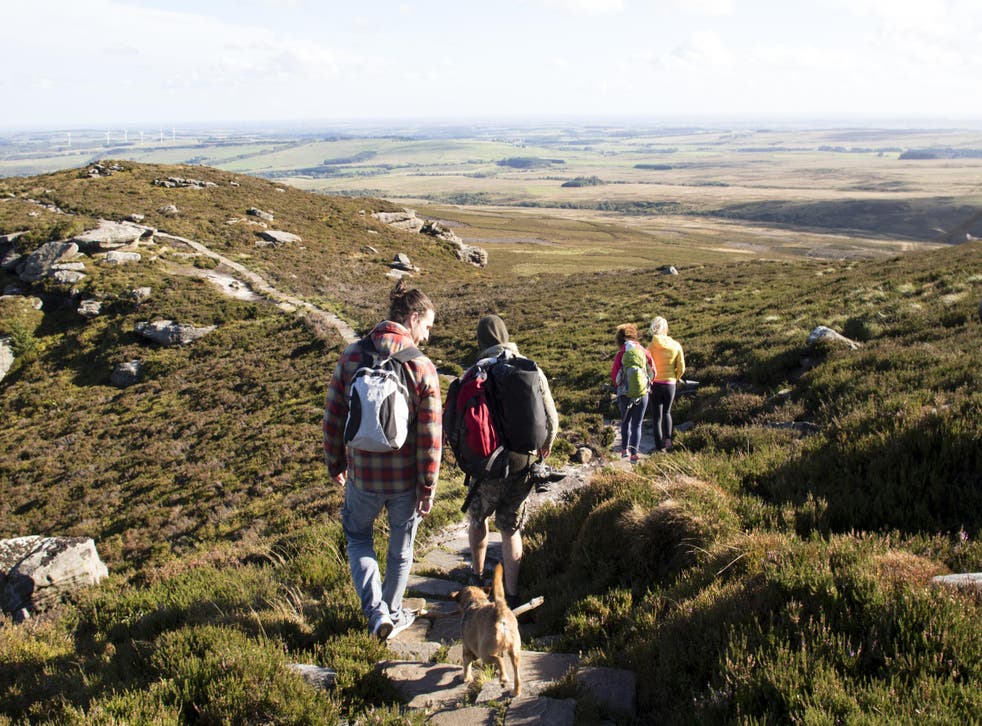 Walking in a group to raise money for a good cause has become increasingly popular, but what is the impact on fragile paths and remote moorlands?
It might sound churlish, but I don't understand why people aren't happy to go for a walk in their own time, and then send off a donation to the charity of their choice. It's one thing to walk around a city park in the dark for a cancer charity, but when 100,000 people tackle the Three Peaks Challenge in the Yorkshire Dales all on the same day, it seriously affects both the local inhabitants, and the wild scenery our National Parks were set up to protect.
Some of the villages in the Yorkshire Dales have complained about "over-tourism" and they have a point. There are simply not enough toilets or parking spaces for the influx of visitors for a big event like this.
I cannot understand why visitors all want to hang out together – the Yorkshire Dales contains hundreds of miles of gorgeous paths, and yet most people want to stick to the well-signposted famous trails. Unfortunately, once a walk has a name tag and a guidebook, it attracts about five times as many people as before. Go a couple of miles down the road and you can enjoy solitude with only the birds and sheep for company.
The Yorkshire Three Peaks Challenge, where participants climb Whernside, Ingleborough and Pen-y-ghent, raises £6m for charity – but couldn't this be achieved in a more environmentally friendly way?
Register for free to continue reading
Registration is a free and easy way to support our truly independent journalism
By registering, you will also enjoy limited access to Premium articles, exclusive newsletters, commenting, and virtual events with our leading journalists
Already have an account? sign in
Join our new commenting forum
Join thought-provoking conversations, follow other Independent readers and see their replies