The cyclist who killed Kim Briggs deserves to be condemned. But don't let him distract you from the real villains of the road
It is extremely rare for pedestrians to be killed or injured in a collision with a dangerously ridden bike. It is depressingly common for both cyclists and pedestrians to be killed or injured by a car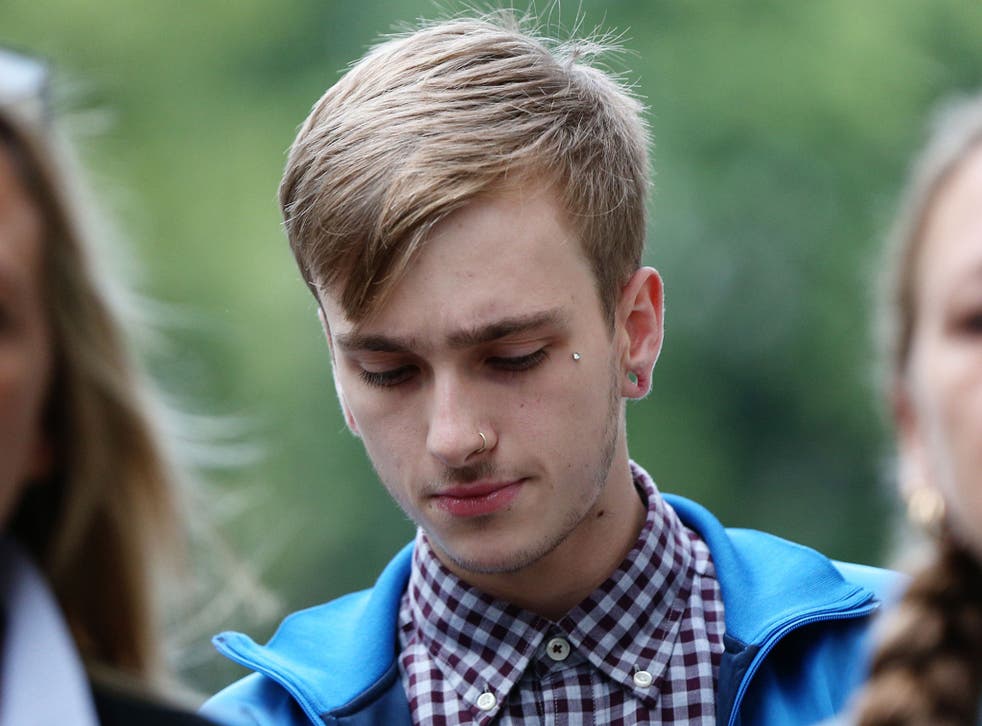 The Government's decision to launch an urgent review of laws relating to cyclists, which could result in a new charge of causing "death by dangerous cycling" says a lot about the way this country is run.
The move follows the widely publicised case of Charlie Alliston, who knocked over Kim Briggs, while riding a fixed-gear bike with no front brakes.
Alliston was ultimately cleared of manslaughter, but was instead convicted of "wanton or furious driving" under an obscure law dating back to the Victorian era.
His actions, and his subsequent behaviour, earned widespread and deserved condemnation – including, it should be noted, from cyclists and cycling groups. He should get the chance to reflect on his actions while he serves his 18-month sentence in ayoung offenders institution: a penalty close to the two-year maximum.
UK news in pictures

Show all 50
With ministers more or less publicly at war, you could see the calculations that were made by the Prime Minister and her allies when it came to their response: "Here's a chance to get on the front foot – to show just what 'strong and stable' means in practice.
The lobby was duly briefed, and the headlines swiftly followed. A win-win, in the midst of party conference season. How's that for a smack of firm government?
What has received rather less publicity is that the previous Conservative administration promised back in 2014 to launch a wider review of road traffic offences, "to ensure people who endanger lives and public safety are properly punished".
"This will include reviewing offences committed by uninsured and unlicensed drivers," stated the the Ministry of Justice.
Since that time, there have been at least 22 requests from parliamentarians, and from the charity Cycling UK, for it to begin. They have all received a similar response. It is, they were told, "forthcoming".
Cyclist who killed mother-of-two jailed for 18 months
A more limited review of "the sentencing for offenders who kill or seriously injure others on the road" was launched last year. Consultations closed in February. More than six months later, the results are still awaiting publication. Presumably, they're also "forthcoming".
Why do I mention these? Because it is extremely rare for pedestrians to be killed or injured in collision with a carelessly or dangerously ridden bike. It is depressingly common for both cyclists and pedestrians to be killed / injured as a result of a carelessly or dangerously driven motor vehicle.
According to a review by Cycling UK (using Department for Transport figures) there were 32 deaths and 820 serious injuries as a result of collisions between cyclists and pedestrians between 2005 and 2015.
But between just 2011 and 2015, some 98 per cent of those killed or seriously injured in collisions in urban areas were hit by motor vehicles. In the same period, about 1.7 per cent of all trip stages were made by bike, but cyclists represented over 6 per cent of reported road fatalities, and about 14.5 per cent of serious injuries.
Theresa May: Law could be changed so cyclists can be prosecuted for dangerous driving
In 2015, out of the 14,964 collisions involving a car and a bicycle (all areas), no car occupant died. 44 cyclists were killed, however. That's a rate of just under one a week.
In summary, the cyclist is far, far, more likely to be the victim than the villain.
Some more stats: in 2015 there were 1,568 road deaths in England and Wales. That's a little under 30 every week. Almost every one involved a motor vehicle.
In the same year, there were just 122 people convicted of "causing death by dangerous driving", and 176 of "causing death by careless or inconsiderate driving".
Road Peace, another charity, says the conviction rate was just 65 per cent, partly because charges are frequently downgraded.
Just last year, the Olympic medal-winning cyclist Chris Boardman lost his mother in a cycling accident. In July, a year after the tragedy, he spoke of his frustration over the fact that no charges had been filed.
Driver jailed crashing into cyclist following verbal spat
After I was left disabled, having been run over by a cement truck while cycling, the Independent launched a campaign. The Times launched one too, after one of its journalists, Mary Bowers, was left with brain damage when she was run over by a lorry.
But, as the above examples show, when a cyclist dies or is left seriously injured, the response from officialdom is all too often to shrug. Of course, it's tragic, but these things happen. And look, see, we're going to do a review. It's forthcoming.
The response is little different when a pedestrian is hit by a motor vehicle. Yes, yes, it's terrible. Awful. But see here, Britain's roads are jolly safe when compared to those in Europe.
That must be of great comfort to bereaved families.
The cynicism of a Government who jumps on a bandwagon in response to a case that drew outsize attention – when it sees a chance to win some favour with a disillusioned electorate – while at the same time sitting on its hands in the face of a much, much bigger problem, is breathtaking.
The cold reality is that the Government is failing cyclists and pedestrians alike.
Register for free to continue reading
Registration is a free and easy way to support our truly independent journalism
By registering, you will also enjoy limited access to Premium articles, exclusive newsletters, commenting, and virtual events with our leading journalists
Already have an account? sign in
Register for free to continue reading
Registration is a free and easy way to support our truly independent journalism
By registering, you will also enjoy limited access to Premium articles, exclusive newsletters, commenting, and virtual events with our leading journalists
Already have an account? sign in
Join our new commenting forum
Join thought-provoking conversations, follow other Independent readers and see their replies