Chasing the home ownership dream is harming Britain – we need to learn to rent like the Europeans
Brits are cramped into the smallest homes in the continent and saddled with a huge financial burden. The way we house ourselves must change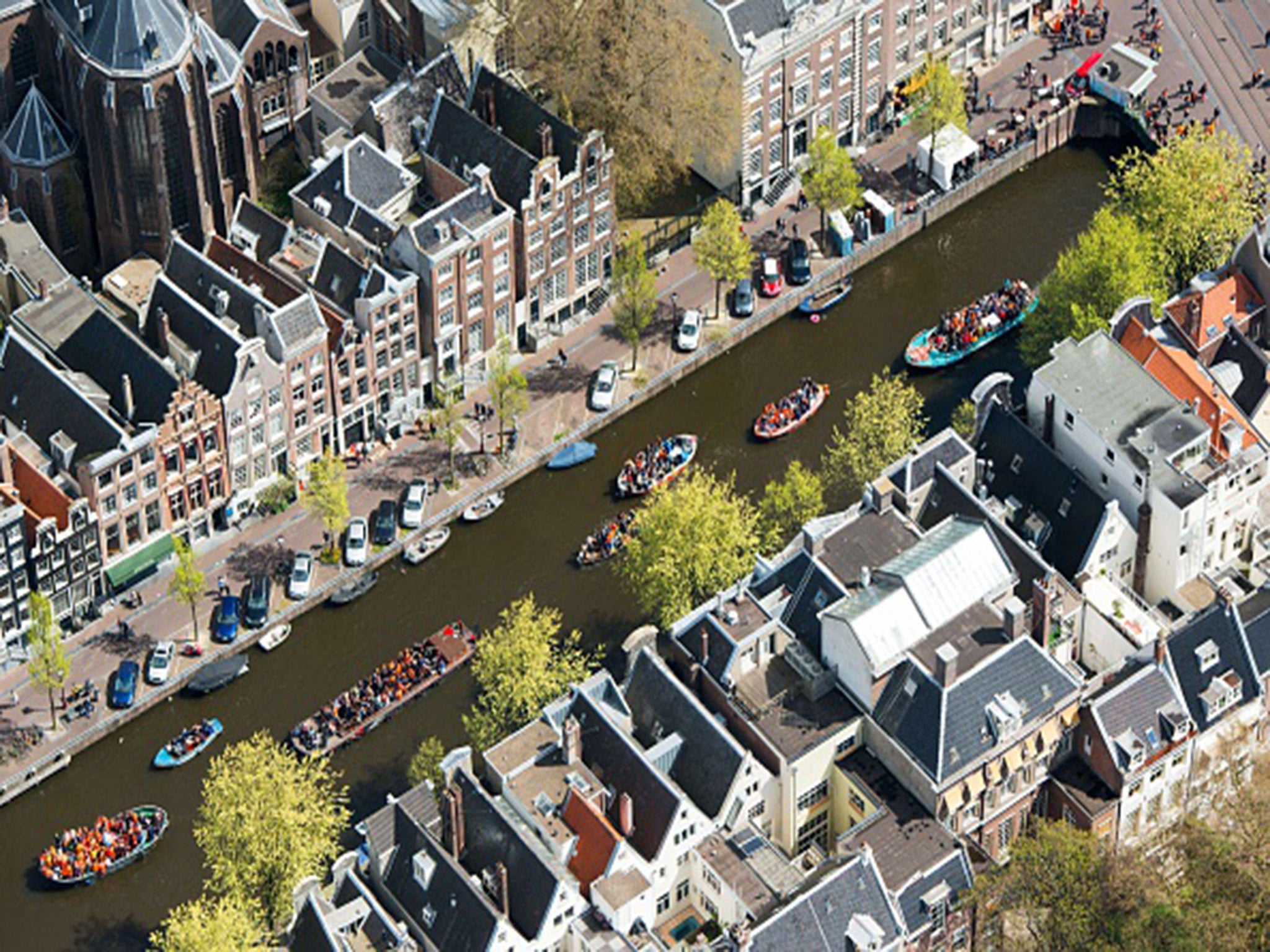 The British obsession with the property ladder seems as much part of our national identity as misquoting Churchill and losing football matches. This love affair with private property ownership has reduced the quality and quantity of housing provision while further polarising an already divided society
The Government's housing and planning bill is feeding our addiction to this unfit-for-purpose culture. The bill is an attempt to keep house sales buoyant despite a dramatic supply shortage but is bad news for the growing rental sector.
At the turn of the twentieth century, 23 per cent of Brits owned the homes they lived in and the rest rented. Flash-forward a century, and that balance has flipped; now, just 35 per cent rent.
For the first time in a century, UK home ownership is falling. House prices are so high that rising numbers are being forced to rent, and even the bill's discounted "starter homes" for new buyers will still be unaffordable in more than 58 per cent of local authorities.
Rather than engage seriously with this new reality, the government is introducing stop-gap answers which will actually already raise rents. (Perhaps not surprising when 19.4 per cent of MPs are also private landlords.)
The bill forces councils and housing associations to sell off homes, which will in the short-term appear to boost supply, but only temporarily. In fact, those houses are simply being taken out of the rental market. Overall, housing supply remains static.
Across Europe rent has for decades been seen as a valid and important part of the housing market. Rethinking renting has the potential to foster much-needed new house building and create sustainable and affordable neighbourhoods here and abroad.
Germany has the lowest rate of home ownership in the European Union. Rents there take up a modest 23 per cent of net pay, and have done for the last 30 years. Since 1957, German apartment sizes have more than doubled per inhabitant.
In the Netherlands, just under half the population rents with housing associations, and associations together provide 75 per cent of all rental accommodation in the country. Special rent tribunals help tenants settle disputes and discourage rogue landlords.
New Dutch houses are, on average, 52 per cent larger than British new builds but rents are more than 30 per cent cheaper. It's a radical contrast to the UK where Brits are now cramped into the smallest homes in Europe despite paying the highest rents.
But it has not always been this way. The UK boasts some of the most ingenious housing projects of the 20th Century from Bourneville to Byker Wall, to the Barbican Estate - all of them originally financed on rental models.
Part of the problem is that, without some controls over rent rises, there is nothing to stop British landlords hiking their rates regularly and aggressively. Laissez faire regulation has seen property become profitable commodity for investors at the expense of tenants.
In Paris, rent caps peg rents to the median income protecting the city's long-term rental system. And in Switzerland, only the Swiss can buy property, preventing overseas investors from taking over the market.
Even in Zurich, where house prices are high, two thirds of property is owned by the city or by co-operatives and rented out to tenants at affordable rates. As acclaimed British architect Adam Caruso, of Caruso St John, explains: "Zurich is every bit as much a place for the free market as London, but, the authorities recognise that you need cleaners and shop employees as well as bankers and CEOs to keep the city running."
As these examples from across the continent illustrate, falling home ownership is not necessarily a cause for alarm. With the right policies in place, renting could be a critical component in solving the housing crisis.
Years of successive government policy has conned the British public into believing home ownership is the holy grail of domestic aspiration, saddling families with the burden of life long mortgage repayments, Brits are now among the most indebted on earth, with private debts totalling £1.45 trillion. Household debt to income ratio is projected to hit a new peak of 172 per cent by 2020, raising the specter that unstable bubble of private credit is growing.
To build a positive rental culture the British need a better deal on the table with European-style tenants' rights at its heart.
Phineas Harper is deputy director of The Architecture Foundation
Join our commenting forum
Join thought-provoking conversations, follow other Independent readers and see their replies