The Independent's journalism is supported by our readers. When you purchase through links on our site, we may earn commission.
I was a Boston police officer for 27 years. I know how Derek Chauvin became a murderer
Police culture is steeped in racism, authoritarianism and the belief that officers can do anything they want because they live in constant danger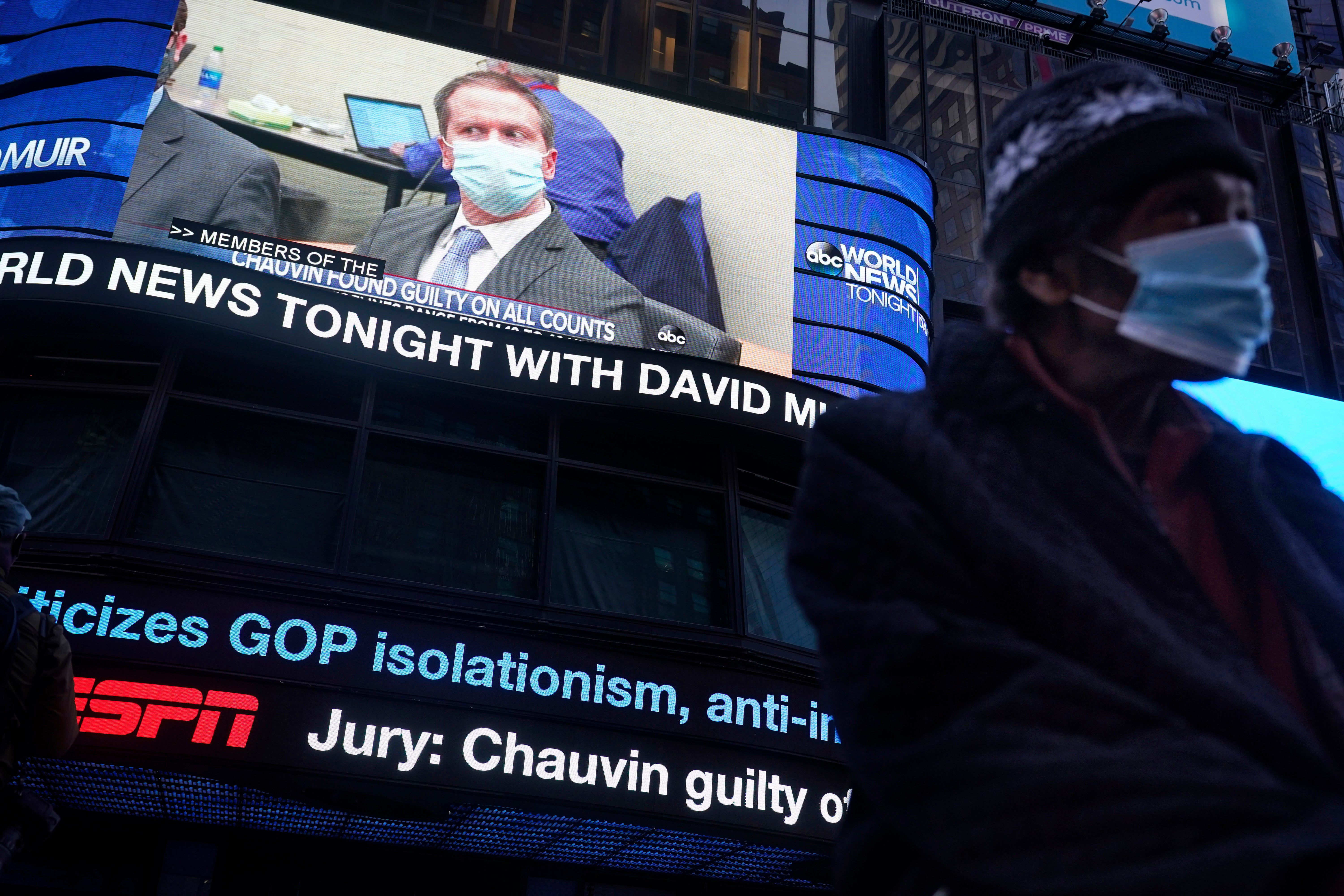 Leer en Español
Most police officers in the United States likely saw nothing amiss in the video depicting a police encounter in Powderhorn Park in Minneapolis on May 25, 2020, with then-police officer Derek Chauvin, in the company of three of his fellow officers, pressing his knee into the neck of the Black man lying on the ground, 46-year-old George Floyd. Another day at the office. I know this because I was a city of Boston police officer for 27 years. 
The police in the United States are socialized and enculturated to believe that any and all commands of a police officer — what the police term "lawful" commands — must be obeyed, complied with, and venerated. Any deviations from, challenges to, or refusals to comply with these "commands" are seen in the police world as not only violating criminal law, but more fundamentally, affronting the core essence of the moral fabric of (white) society. 
In the eyes of the police — not just in Minneapolis, but throughout the United States — George Floyd failed to defer to the police in the rightful way. Floyd sought answers, a justification, an explanation, a chance to be heard — all of which the police deem an affront to their prerogative to command deference from those who are their subjects.
When Derek Chauvin elected to use force to subdue George Floyd, he was ensuring police dominance and control of a situation in ways that were not only demonstrative but performative. The performance was not only for onlookers but for Chauvin's less senior colleagues, who would never dare to question Chauvin's terrible decision. To do so would risk ostracization from the ranks the of tough guy "street cops", as the three other officers present no doubt saw themselves. 
John Van Maanen captured the sentiment accurately in his 1978 essay titled "The Asshole," and police in the United States are well acquainted with the term — as Van Maanen explores, citizens encountered during urban policing are usually categorized by officers as either "assholes", "suspicious persons", or "know-nothings". It is a universally understood code, and racism is at the heart of it. Police practices that discriminate, oppress, vilify, and brutalize too many Black people, too many George Floyds, are built into this shared set of beliefs.
Chauvin has been convicted on all counts and will likely receive a lengthy prison term. But one (or even two or three) guilty verdicts do not a trend make. The transformative changes that so urgently need to be undertaken in law enforcement as enacted in the United States may not necessarily follow the clear message being sent by jurors in Hennepin County.
There is, however, cause for hope (absent optimism) that incremental changemay be underway, and that the nascent movement to reimagine the role of the police in the United States. Such ideas may gain traction as more and more police officers are tried and convicted in instances where excessive and deadly force incidents are prosecuted criminally. When the police continue to see that violence, excess, and the use of deadly force as a default response to a perceived threat will have consequences, they may pause and reassess. 
But as long as the police are socialized and trained to believe (as they do) that theirs is a world that is fraught with danger, violence, and peril, they will continue to see threats, hostility, and confrontation in too many of their interactions with the public. This makes a toxic combination with racism, and relates particularly to their interactions with Black men and women, boys and girls, in what Michael Sierra-Arévalo calls the "Danger Imperative."
I have written extensively about the ways that law enforcement surveils and saturates marginalized communities, using strategies and tactics that endorse and even encourage the use of violence to maintain compliance from Black residents. In so doing, they imperil and alienate these communities. The cycle continues.
Within minutes of the delivery of the verdict in the Chauvin case, police in Columbus, Ohio shot and killed a Black teenage girl — 16-year-old Ma'Khia Bryant — and we are once again asked to reimagine a similar situation involving a 16-year-old white girl. It is not difficult to envision a different outcome.
Thomas Nolan is a former police officer, a writer and a criminologist
Join our commenting forum
Join thought-provoking conversations, follow other Independent readers and see their replies