Young people don't feel prepared to enter the workforce – with economic challenges ahead that is bad news for us all
By focussing on academic grades in school we risk overlooking the skills that will actually ensure people succeed in employment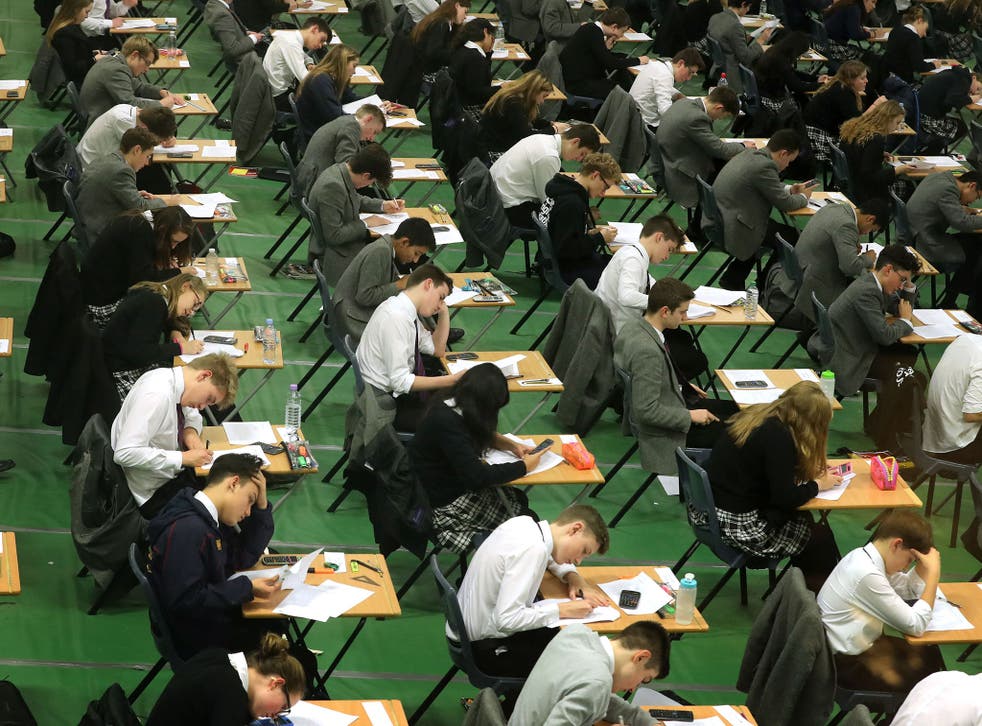 The Prince's Trust has spoken to thousands of young people, teachers and workers from across the country to understand their experiences of developing 'soft skills' – such as team work, communication and resilience – and the findings reveal a worrying gap which we need to address now.
We have found that soft skills are considered by young people, teachers and workers to be as important to achieving success in life as good grades. Following the recent A-Level and GCSE results, these findings raise an important question – are we giving young people the best chance to succeed?
If the answer is that we are not, then there is an additional question about how we strike a balance between academic achievement and supporting young people to develop life and character skills. No-one doubts the need to have a good grounding in English or maths, for instance, but if this comes at the expense of skills that actually make young people employable, then plainly we need to do more – especially at a time when the jobs market is hard to crack and even getting that first foot through the door to gain impactful work experience is difficult.
In our recent survey, 43 per cent of young people told us that they feel ill-prepared for work, and that they lack the soft skills and the confidence necessary to prosper in employment. Our research revealed that whilst young people consider maths and literacy to be the most important things to learn at school, soft skills including confidence and communication are next in line – ahead of subjects like IT and languages. When asked why they think these skills are so important, 62% of young people said that having them will help them to get a job.
Notably, the importance of soft skills is echoed by teachers, with more than a quarter (27%) saying that most of the students they teach don't yet have all the soft skills required to do well after school, and that they feel this can hold young people back. In fact, the vast majority (91%) of teachers told us that they think schools should be doing more to help students to develop these skills. That is a walloping statistic that clearly indicates more needs to be done to support young people.
And it is not just those currently in education who feel this way, as 72% of people who are working say that they don't think they had all the soft skills they needed to do well when they first entered the workplace. And when we asked workers what they think young people most lack when they enter their workplace they told us that it was skills like confidence, communication and reliability, above maths and literacy.
While young people are all too aware of the importance of getting good grades and understandably focus their efforts in pursuing these, our report shows that the life and character skills considered key to success in their working lives are at risk of being overlooked.
Education Secretary announces extra £1.3 billion cash injection for schools
Addressing this gap is not about putting more pressure on young people or teachers. But the whole of point of education ought to be to prepare young people sufficiently well for life in the real world, so that they find themselves better able to cope with pressure in the long-term. We need to work together to support young people and ensure the next generation of employees hit the ground running and make a formidable addition to the UK workforce.
Enhancing support within the education sector will certainly require a team effort. Teachers are at the coal-face of course. Charities and NGOs such as The Prince's Trust can help. For example, our Achieve programme, which is delivered in schools and colleges and supported by HSBC, helps young people who are at risk of underachieving at school or college to succeed in education, and prepare for life beyond the school gates. Through focusing on teamwork, building confidence and enabling young people to share their views, speak-up and develop relationships with their classmates, our programme helps to equip them for the workplace.
There is also a role for employers, who must do more to emphasise the importance they place on soft skills and to encourage on the job training for young people who don't necessarily have them.
Ultimately though, there needs to be a recognition in government that – as our research has made plain – there is currently a gap between employers' expectations and young people's work-preparedness. We are working alongside the Government and Local Authorities to ensure we give soft skills the attention they deserve - and young people the best chance to succeed. At a time when we face a significant degree of economic uncertainty, closing the gap is more important than ever. If we fail to address these concerns, the potential consequences could deal a significant blow to our future workforce and in turn threaten the nation's productivity.
Russell Knight is Senior Head of Outreach, Assessment and Outcomes at The Prince's Trust
Register for free to continue reading
Registration is a free and easy way to support our truly independent journalism
By registering, you will also enjoy limited access to Premium articles, exclusive newsletters, commenting, and virtual events with our leading journalists
Already have an account? sign in
Register for free to continue reading
Registration is a free and easy way to support our truly independent journalism
By registering, you will also enjoy limited access to Premium articles, exclusive newsletters, commenting, and virtual events with our leading journalists
Already have an account? sign in
Join our new commenting forum
Join thought-provoking conversations, follow other Independent readers and see their replies