Foreign students aren't just cash cows – they're saving British universities from Brexit's destruction
As a former student originally from the United States, I was struck by how little the increasing global diversity of my classroom impacted on the internationalisation of what was being taught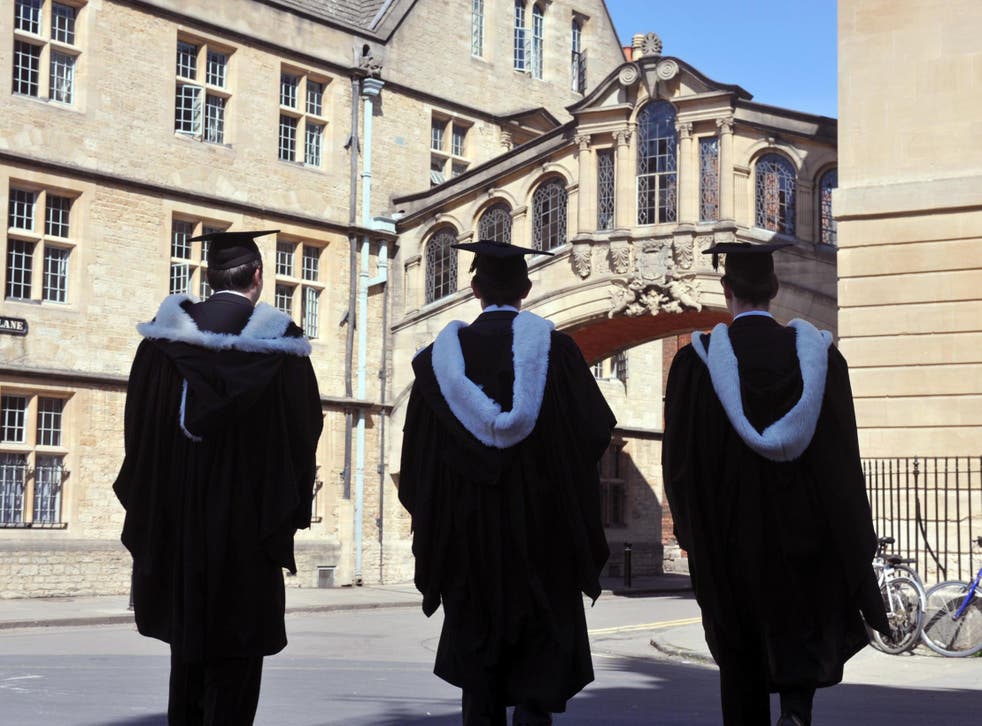 University applications are up significantly. In particular, applications from China which have risen 30 per cent since last year, exceeding those from Northern Ireland for the first time. Higher education is in a period of increasingly financial uncertainty as the Augur Review and Brexit lurk in the background.
These latest student figures will delight many institutions which have come to rely more heavily on the higher student fees that international students can bring, especially from China.
It can be tempting for universities to open their doors more to such students in order to protect themselves against feared funding cuts on the horizon. It is easy to view the value of foreign students in terms of the extra fees they bring, but also a mistake that could imperil a crucial opportunity to maintain world leading educational standards.
As a former student originally from the United States, I was struck by how little the increasing global diversity of my classroom impacted on the internationalisation of what was being taught. Such a model values foreign students for their income, but not necessarily their global perspective that might enrich the educational experience of all staff and students.
This situation challenged me when I became dean of a leading law school and needed to find some new means of better valuing the diversity of our students by improving our curriculum. With most of our graduates studying for a qualifying law degree in England and Wales, it is not immediately obvious how internationalising the programme will enhance it.
World University Rankings 2018: The top 10

Show all 11
Regularly meeting with employers changed all this. For even modest sized firms, their legal work in the UK stretched out across borders with China a key emerging market.
A fit for purpose education to train the next generation of lawyers successfully now requires exposing students to other legal systems, especially the Chinese legal system. One "magic circle" partner said he would hire everyone taking a class in Chinese law given its growing presence in everyday work in the City.
This showed how to transform a traditional curriculum towards a new, more global direction adding modules in areas of Chinese and US law alongside more familiar topics. We've also launched the largest Centre for Chinese Law and Policy in Europe.
Our realignment has been greeted warmly by our growing list of partner law firms and chambers for improving the employability of our students. It has embraced the internationalisation of our undergraduate students – our programme has the most non-EU students in the sector – within the design of our programme. This, in turn, makes our school more attractive to a growing cohort of academic staff from multiple legal systems in a virtuous cycle. Foreign students can see their diversity matters in preparing more effective future lawyers for a heavily competitive market.
If such a transformation can be achieved in a subject like Law, it can succeed in others too. A more global student body in Philosophy can drive the much needed diversification of its canon, bringing into conversation ways of thought familiar to our students that can enrich and progress academic staff research as well.
Such a model is easily replicated in other subjects, if not already, that continues to change our approach to education in universities that better acknowledges the increasing internationalisation of our campuses – and in a way that improves on our current practices.
Elite universities scrap list of 'preferred' A-Levels amid concerns about arts
British higher education continues to prosper from the high regard it is held across the world. We must not be complacent about our privileged position at a time of high competition and funding uncertainty. International students are central to many institutions for the financial benefits they bring. This is best maintained when we value even more the global perspective they add to our classrooms by internationalising our programmes.
We should aspire to creating a curriculum that requires global diversity for its educational benefits more than any additional income it brings. Anything less takes present student interest for granted with negative longer term consequences for our universities in general.
Thom Brooks is dean of Durham Law School
Register for free to continue reading
Registration is a free and easy way to support our truly independent journalism
By registering, you will also enjoy limited access to Premium articles, exclusive newsletters, commenting, and virtual events with our leading journalists
Already have an account? sign in
Join our new commenting forum
Join thought-provoking conversations, follow other Independent readers and see their replies