I was the only Republican witness at the climate change Congressional hearing this week — and I feel optimistic
As a conservative, I see this as a patriotic opportunity for America to once again lead the world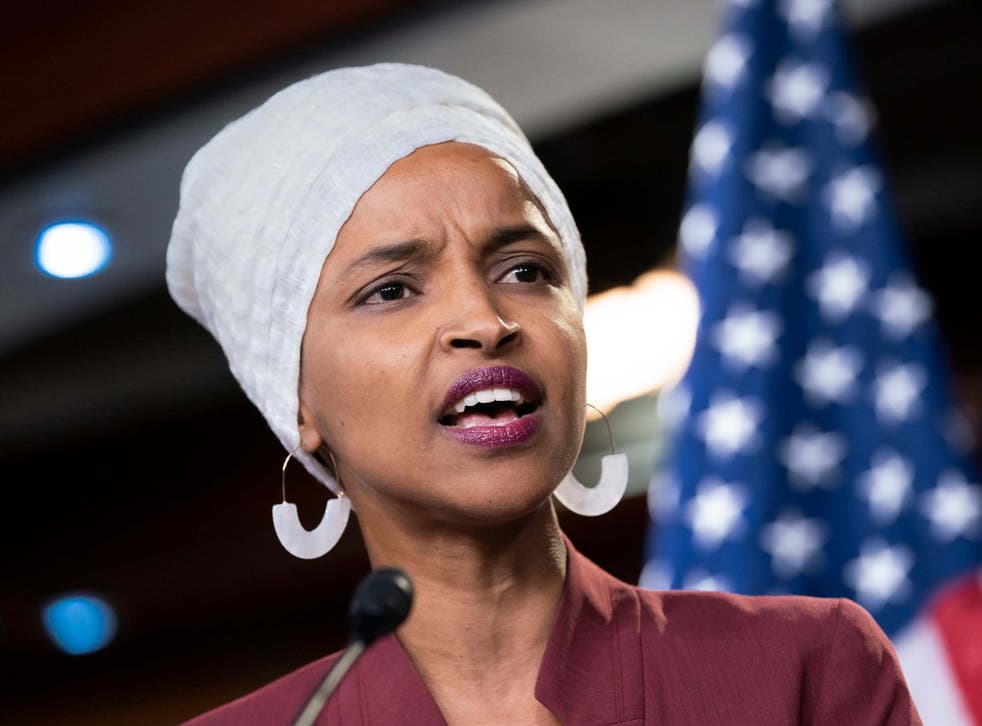 Yesterday, history was made in Washington DC. For the first time ever during a Congressional hearing, young conservatives and young progressives joined forces to advocate for climate change reforms. I had the opportunity, as the only Republican-chosen witness, to testify in front of the United States Congress on behalf of a generation that cares more about climate solutions than climate politics. This is no small feat.
This conversation — held as it was between the GOP and Democrats — wouldn't have happened five years ago. In 2014, just 36 per cent of Republicans claimed to believe in human-caused climate change. Today, that number has nearly doubled, to 64 per cent. The discussion on climate change is more bipartisan now than ever before.
At the hearing, I had the opportunity to represent the American Conservation Coalition — an organization I founded just over two years ago as a freshman in college in order to educate and empower conservative voices involved in the environmental debate. As the hearing's lone Republican witness, I had a duty to show that conservatives care about climate change and have sensible solutions to address it. There are Republicans who want to work across the aisle on this issue, despite what some might think.
While climate change conversations are often dominated by hopelessness and despair, it's important to remember that the United States has reduced its emissions significantly in the past decade, and a bipartisan approach to the issue has the power to reduce them even more dramatically. We can continue the trend of emissions reductions by unleashing the power of free markets and innovation. After all, we can't have a strong environment without a strong economy, and the best way to address climate change is through innovation, not regulation.
I was encouraged by my pleasant discussion with Rep. Ilhan Omar (D-MN) after the hearing, and I was motivated by Rep. Gregory Meeks (D-NY) when he said that our conservative environmental movement is "part of a change that is going to make us all better." Despite the fact that mainstream politics is extremely divisive at the moment, conversations like these need to happen far more often.
I'm not the only conservative who cares about climate change and believes that a market-based approach will address it best. One such example of this is an all-of-the-above energy approach, where a competitive market incentivizes energy to become not only cleaner, but also more cost-efficient, as these energies must compete with each other to remain relevant to consumers. A climate approach that uses innovation and new technology over regulation and red tape will be more easily adapted on a global scale -- market solutions can be applied rapidly in a way government-enforced policies cannot.
Greta Thunberg pulls apart congressman's argument on climate change
Countless Republicans in Congress, including Senator Lisa Murkowski, Rep. Brian Mast, and many others don't get enough credit for the bipartisan work they do on the environment, share my views. This year alone, Republicans have introduced multiple pieces of legislation promoting carbon capture, clean energy, and conservation. A personal favorite is the Restore Our Parks Act, sponsored by Senator Rob Portman. This bill establishes a funding structure to address the National Park's deferred maintenance backlog, which currently stands at over $11 billion. The initiative ensures our parks are preserved and properly maintained for years to come. This common-sense approach can appeal to both sides of the aisle and make a real difference for our environment when politics don't get in the way.
It's clear that conservatives are prioritizing climate change and environmental issues, and this shift presents a tremendous opportunity in politics. While Republicans and Democrats may disagree on how to best address climate change, it was clear at yesterday's hearing that my fellow panelists, members of Congress, and I all agree that there is a need to deal with this issue.
At the end of the day, we're all Americans, and by uniting to address climate change, our country can do what its done so many times in the past: take the lead. Climate change is a global problem, which is why American leadership is so important. By committing to free markets and innovation, we can share American-made technologies with the rest of the world and make a significant dent in global emissions.
When I launched the American Conservation Coalition just over two years ago, I never could have imagined that we would make such an impact this quickly. Climate change will only be solved through bipartisan voices — and yesterday's hearing was an inspiring and humbling step in the right direction.
Join our new commenting forum
Join thought-provoking conversations, follow other Independent readers and see their replies