Clinton vs Trump is not the race Hillary would have chosen
The US of the European mind tends to be more generous, less rugged, and more outward-looking than much of it is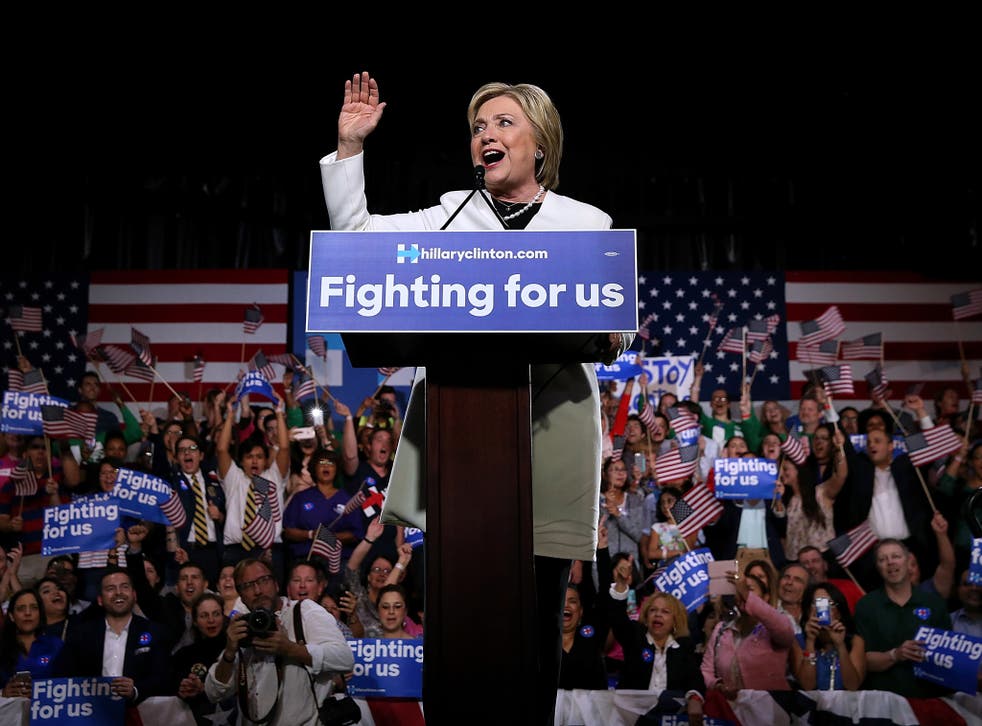 Super Tuesday is seen as a landmark in the US presidential election calendar, not just because so many states hold their primaries then, but because these particular states fill in some of the most glaring cultural gaps left between those that vote early. They include many in the south, the vast expanse of Texas, and states, such as Minnesota and Colorado, that could be described as alternative or maverick.
So, while only a fraction of the convention delegate seats have actually been decided – and there are still some giants, including California and New York State, to come – the outlines of the eventual contest can emerge with striking clarity. And this is what seems to have happened this year.
For the Republicans, Ted Cruz and Marco Rubio might still have a chance (though each would have a better prospect if the other could bring himself to withdraw), but Donald Trump looks ever harder to beat. For the Democrats, Bernie Sanders is still winning votes and states against the odds, but Hillary Clinton's support held up across the south and looks set to carry her through.
Nor is this just how the numbers seem to stack up. It is manifestly what the two leading presidential aspirants themselves sense. You had only to listen fleetingly to Clinton and, still more, to Trump after their latest victories to detect that they were adopting a new tone in the expectation of a new audience. Within a few hours, their talk had gone from appealing to the outer reaches of their respective parties back to seeking the mainstream of American politics. The language of division was morphing into the language of consolidation and unification.
Both of them, of course, could be wrong – as could all of us pundits. It is hard to see Clinton losing the nomination now, other than by some extraordinary misfortune. But if Trump's opponents were soon reduced to one, it would be just possible to envisage a new stage of the primary campaign in which party luminaries ganged up to "stop Trump". This, however, looks less likely now that one-time rival and moderate Republican Chris Christie has so enthusiastically joined the Trump camp (a long-shot bid to becoming running mate, perhaps?).
Other permutations to skew the calculations could be Trump deciding to run as an independent, if Rubio or Cruz were to snatch the Republican nomination from him – or a third candidate. Michael Bloomberg still hovers on the sidelines, but the longer he gives the appearance of dithering, the more there are questions about his suitability to be President.
But let us for a few moments suppose – even this early, and with all due caveats – that the race proper pits Hillary Clinton against Donald Trump. What sort of a contest might this be? How would Americans decide?
While Trump probably cares little who his chief opponent might be, the bluff billionaire businessman is probably not the adversary Clinton would have chosen. She could take on any one of the other Republican candidates – from early favourite Jeb Bush to Marco Rubio – on familiar political ground; she could argue on the issues, and win. As she has shown in the Democratic debates, she has a wealth of experience to draw on, not to mention pots of Wall Street money.
Beating Trump, though, is a whole other matter. Anyone more different from Clinton – the serious young lawyer, former First Lady, Senator for New York and Secretary of State – is hard to imagine. But, against Trump, those differences will not necessarily work to her advantage.
His strengths – down-home appeal, life experience and real-world commercial success (this is the US) – all underline that which Clinton lacks. They also serve as a reminder of why her campaign for the Democratic candidacy eight years ago ultimately failed. Barack Obama had what it took to inspire voters; she, for all her formidable achievements, did not.
If it is Clinton versus Trump, then the choice will be stark. It may be that charisma – or its baser form, populism – will, for once, not carry the day. But it would be simplistic and dangerous for the Clinton campaign to cast the choice as one between substance and dependability on the one hand, and irresponsible extremist bluster on the other.
Trump's remarks about Muslims and Mexicans were xenophobic and reprehensible. They cannot be excused as mere playing to a certain gallery, even if that is what they were. But if, as it appears, he knows all about tacking towards the centre after the nomination is won, then he may be able to do what had seemed impossible: unite the split, post-Tea Party Republican Party, and bring some discontented Democrats on board.
Trump has demonstrated that he can switch register, practically overnight, from outrageous to gracious, even reasonable. He has his own success story to tell that many Americans will find attractive. He can get things done, real things. And he has already shown – his spat with Pope Francis being a prime example – that moral criticism may not stick. And if he has personal baggage – well, so does Clinton, too.
The nominations will not be fixed until the party conventions in July. But even at this early stage it is worth noting that the US of the European mind tends to be a more generous, less rugged, and more outward-looking place than much of it is. When Trump speaks of building a wall with Mexico, he promises a reality that partially exists; there is an 18ft-high metal fence for a third of the length of the border. And when he condemns the Iraq War, proposes talks with Vladimir Putin or ridicules Obama's ability to handle Congress, he undermines Clinton's positions in ways that voters across the spectrum will understand.
From this side of the Atlantic, it might look as though a Clinton-Trump duel offers a choice between common sense and crude demagogy. But that is not at all how it could look, come the autumn, in America.
Register for free to continue reading
Registration is a free and easy way to support our truly independent journalism
By registering, you will also enjoy limited access to Premium articles, exclusive newsletters, commenting, and virtual events with our leading journalists
Already have an account? sign in
Register for free to continue reading
Registration is a free and easy way to support our truly independent journalism
By registering, you will also enjoy limited access to Premium articles, exclusive newsletters, commenting, and virtual events with our leading journalists
Already have an account? sign in
Join our new commenting forum
Join thought-provoking conversations, follow other Independent readers and see their replies