Coca-Cola paying diet experts to counter obesity claims? I'm not surprised - what I saw there horrified me
To my utter dismay, I spotted a young boy, probably no older than fourteen. Fourteen years old, and about fourteen stone. Dressed in his repulsive fluorescent school uniform, his face was flushed red from the almost impossible task of standing upright. In his hand? A two litre bottle of Sprite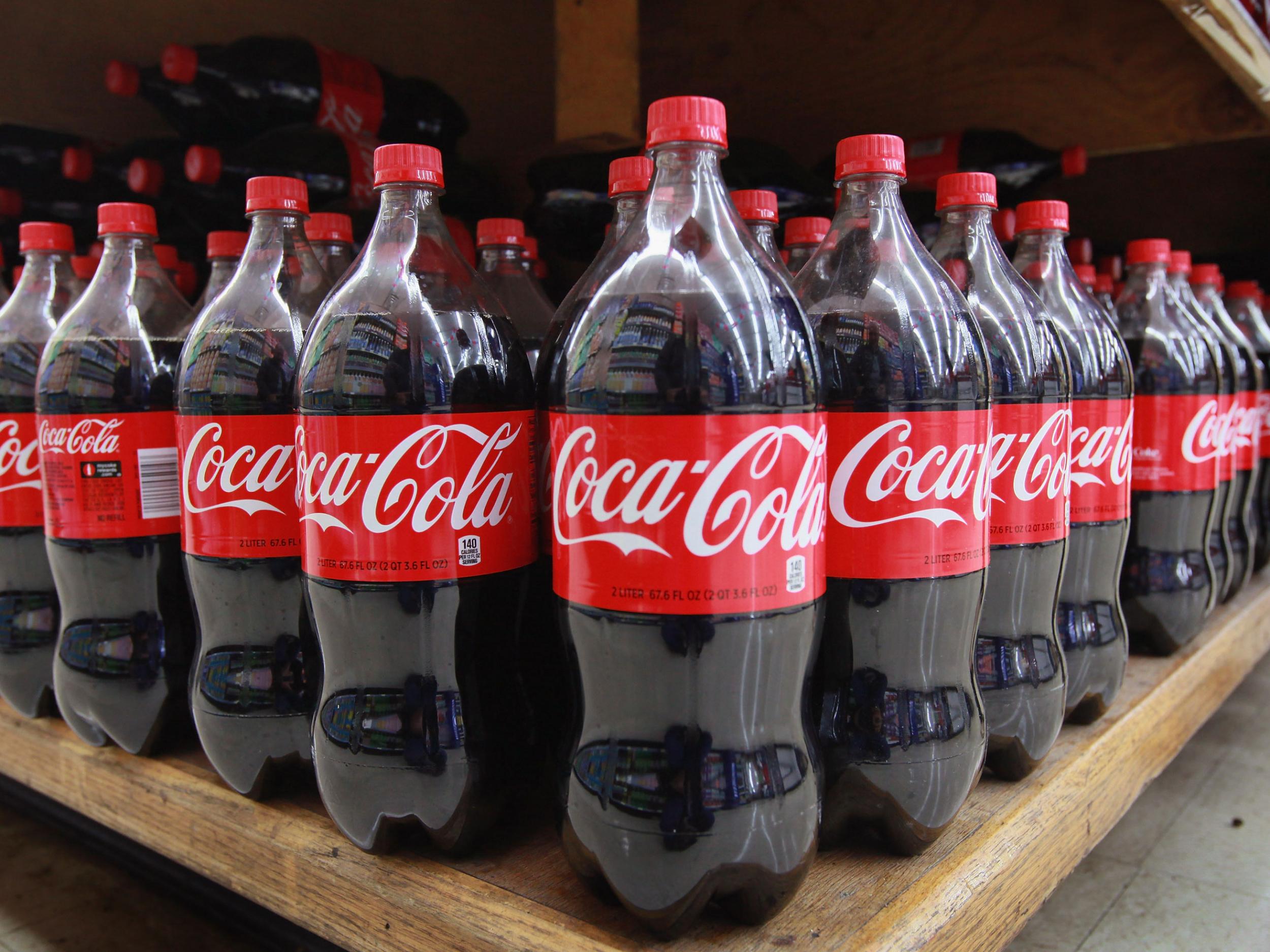 Like an over-shaken can, outrage is spilling everywhere today. An investigation by The Times has outlined how Coca-Cola spends millions of dollars every year trying to disprove the undisprovable.
Frankly, anyone gullible enough to believe any 'research' suggesting cans of fizzy sugar don't make you fat is an idiot, but that's not the real problem here. The real problem is what Coca-Cola do day in day out, and nobody bats an eyelid.
When I was offered my first 'proper job' in 2009 it was, for my sins, with Coca-Cola Enterprises (the then UK arm of the Coca-Cola company). I was a territory sales rep. With a van full of all the drinks I used to guzzle as a kid (Fanta, Sprite, Capri Sun, and, of course, the rainbow of Coke varieties) I set off with joy to my 'patch' to sell, sell, sell.
It took all of two days for my enthusiasm to be completely annihilated.
In my branded transit I approached my third store of day two. My objective was clear: get to know my customer, get to know their customers, sell them everything they need and then sell them everything they don't. On arrival at the petrol station forecourt, to my utter dismay, I spotted a young boy, probably no older than fourteen. Fourteen years old, and about fourteen stone. Dressed in his repulsive fluorescent school uniform, his face was flushed red from the almost impossible task of standing upright. In his hand? A two litre bottle of Sprite. The sugar content of which is 136 grams. That's 144 per cent of his daily recommended amount - and there were numerous 4 packs of those on my 'for sale' list.
I had become the conduit for obesity, and it felt awful.
So this went on – day after day, month after month. Each month a new target, new product or new initiative to 'sell in' to my 144 customers. Each individual drink noted, tallied and scored by the great Coke computer back at base. Any drink went off sale and there were investigations to be made. Any none-Coke products in a Coke fridge and the company could send threatening letters to a struggling corner shop owner. It doesn't matter that a product may not be selling; they are contractually obliged to fill their fridge with, basically, whatever Coke tells them to.
Then came the new golden boy of pop: the energy drink. Since the advent of Red Bull, the sector was growing by hundredsof percentage points year on year and showed no signs of slowing down.
The amounts of sugar in food and drink
Show all 6
In meeting after meeting we were told of all the new varieties of caffeine-filled sugar bombs we were to peddle: four Relentless flavours, three Monster, three Powerade and, for a brief time, the energy shot. Our targets had to be met, so our targets were kids. "Find out where the big schools are in your area," we were told. "Show the shops these graphs, charts, figures... Kids love these products."
A 500ml can of Monster Ripper not only contains 47 per cent of our recommended sugar intake, it also has 160mg of caffeine. That's the equivalent of having a cup and a half of coffee, with ten sugars. Try giving that to your teenage daughter.
Teachers started complaining about their pupils being high on energy drinks during class, only to crash later in the day. So lots of schools banned fizzy drinks from their premises. Coke had to start removing vending machines up and down the land. Their reaction was simple: sell it to them off-site instead. And lo and behold! In came the era of the 'meal deal'.
This was the new baby of the bosses. In every newsagent, sandwich shop and cafe, we were told to link our products with everything from newspapers to crisps. We offered our branding in return for discounted rates or for product placement within the stores. Coke will tell you a 500ml bottle only contains two servings. Confusing, then, that we should link them with a single serving of sandwich.
During the Olympics our brand 'activation' was scary. As an official sponsor, we completely hijacked the Olympic torch relay. Internally it became less about the torch, but more about how much product was available on the route it took through the UK. I was working in supermarkets by then, and was told I should have been 'embarrassed' by the paltry offering I made in my Tesco Extra store. We were supposed to be celebrating an Olympic flame passing through, but all Coke wanted to do was piss their product all over those in attendance.
I started to challenge our ethics from within, but the response was often a passive aggressive 'We're simply offering the customer a choice'. I dispute that to this day. With the levels of advertising, sponsorship and branding they achieve it becomes less a choice, more a subconscious trigger.
We worked with the big four supermarkets to offer deals on Coke with pizza, Coke with cooked chickens, Coke with curries and, of course, Coke with more Coke. We had to fight for as much display space as possible within every store and colleagues were hailed as heroes for building a mock-stadium out of 6-pack cans during the football World Cup. We were even told to get Capri Sun put on the 'back-to-school' aisle. The more we succeeded, the more we were paid. Because Coke don't care about their customers; they just care that they have them.
As people take issue with a bit of research, hidden away in some journal nobody will ever read, they sit silently as they're slapped in the face by branding. We allow companies like Coca-Cola to sponsor FIFA, the Olympics and the Rugby World Cup without so much as questioning the ethics behind such a decision. By pouring millions of our diabetic dollars in to these events, we start to associate physical activity with fizzy drinks. It's ludicrous, and yet remains unchallenged. Their marketing is a juggernaut, riding roughshod over decency and our health, in the search for profits.
Money talks, and Coca-Cola have it all. Our only defence is stop giving it to them.
Oh - and if you drink Vitamin Water thinking it's good for you, you deserve that triple bypass.
Mexico tackles obesity crisis
Join our commenting forum
Join thought-provoking conversations, follow other Independent readers and see their replies