Cologne sex attacks: We Germans must not confuse the issues of sexual violence and immigration
 Do we fear going out? No. Nor do we fear refugees or "not German-looking" men more than anyone else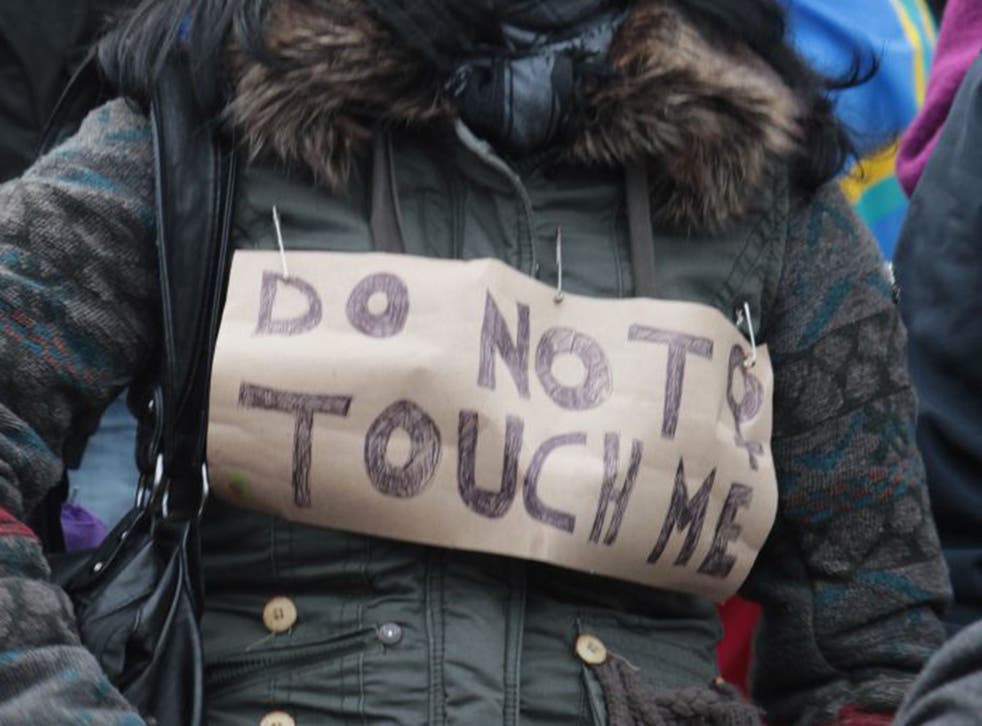 When most of German society along with our chancellor Angela Merkel declared "refugees welcome" last summer, I was grateful, and – unusually for a left-thinking German like myself – proud of my country. Of course, it was always clear that this gesture was going to present a whole bunch of challenges. After discussing the administrative challenge ("Can we manage this"), we directly slipped into another one: the fears we might have about different cultures and habits.
For those who feared Germany's openness to refugees, the sex attacks on New Year's Eve in Cologne and in Hamburg are a case of "I told you so". But Germany's "Welcome Culture" and the sex attacks are separate issues, only slightly related to each other. Of course, German society needs to talk about cultural differences and about integration – but as topics in themselves, not related to any specific incidents, and especially not in a way that automatically puts every refugee and migrant under suspicion.
First, and most important: anyone guilty of violating or harassing someone should be punished for that – regardless of their background. "Solving" the problem by tightening up laws concerning German asylum is not the right way. It is a knee-jerk reaction. Second, these attacks are a chance for German society to discuss and strengthen women's rights and the right to sexual self-determination.
A reminder: not until 1997 did marital rape become a crime under German law. In 2014 there were more than 7,400 cases of rape and sexual assault in Germany. The number of unrecorded cases is assumed to be many times higher. Most cases are not reported – maybe because the victim feels ashamed, maybe because the harassment happened in a family context, maybe because the perpetrator cannot be identified in the crowd. A lot of women apparently do not go to the police when they become victim of a sexual harassment – but in the case of the attacks in Cologne and other German cities on New Year's Eve, it seems they did.
I live in Hamburg, in a street off the Reeperbahn, known for its nightlife and also as a red-light district. Night-time or day-time, I hear stupid come-ons or sexist comments. I do not care about them, I just ignore them.
I really hope that the New Year's Eve attacks will raise more awareness of sexual violence and harassment. I hope more people will stand up and help when they are confronted by a bad situation.
I know that all of my female friends fear situations of sexual harassment and feel empathy with every woman that had to go these recent experiences. But do we fear going out? No. Nor do we fear refugees or "not German-looking" men more than any other. We see two debates in the New Year's Eve attacks. One is to strengthen the right of sexual self-determination. The other is not to confuse the issue of immigration with the issue of sexual violence.
Claudia Hammermüller is an intern at NEON magazine in Hamburg
Register for free to continue reading
Registration is a free and easy way to support our truly independent journalism
By registering, you will also enjoy limited access to Premium articles, exclusive newsletters, commenting, and virtual events with our leading journalists
Already have an account? sign in
Register for free to continue reading
Registration is a free and easy way to support our truly independent journalism
By registering, you will also enjoy limited access to Premium articles, exclusive newsletters, commenting, and virtual events with our leading journalists
Already have an account? sign in
Join our new commenting forum
Join thought-provoking conversations, follow other Independent readers and see their replies