Colourism isn't just in the entertainment world – it's an everyday feminist issue
The association between status and lightness, coupled with the Western influence, continues to reverberate throughout the continent today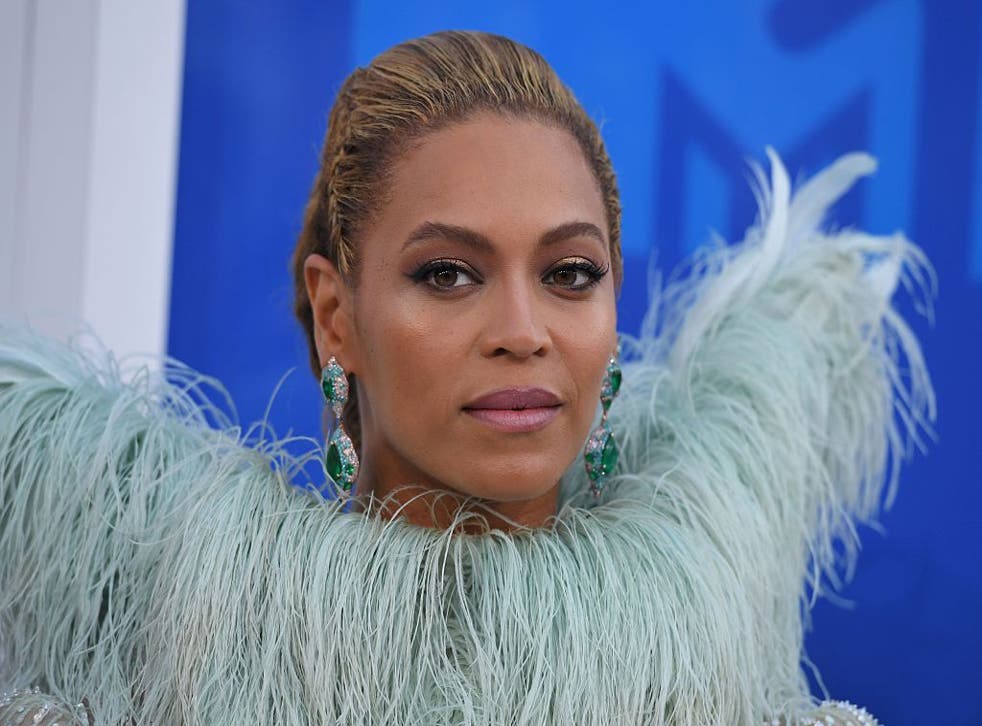 The idea of attributing social capital to race has been around for centuries – it's impossible to deny that where ingrained and structural inequality exists, racism is sure to follow. But understanding the type of discrimination that links power and privilege to a particular skin shade within black and brown communities requires a more nuanced analysis. Recently, the media spotlight has been cast over this very issue, known as colourism, which allows us to examine what it really means to be the darkest of the dark in a society obsessed with fair skin, and the real-life implications of this as a woman.
Colourism is defined by the Oxford Dictionary as "prejudice or discrimination against individuals with a dark skin tone, typically among people of the same ethnic or racial group". In Western communities it's thought to be a lasting relic of slavery; white masters showed preferential treatment to light-skinned or mixed-race slaves who were often the product of rapes with darker-skinned women. In Asia, the preference for light skin is linked to class as well as colonialism. Before European influence, it's thought that much of Asia's elite ruling class had light skin, whilst peasants who laboured outside were darker. The association between status and lightness, coupled with the Western influence, continues to reverberate throughout the continent today.
Chasing fair skin, Ivorians ignore whitening cream ban
Today, colourism plagues minority communities and is rife within the media. Recently the debate was ignited by Mathew Knowles who drew attention to the absence of dark-skinned, black singers in an interview this month. Asked by Ebony magazine if he believed the success of his daughters Beyonce and Solange was due in part to their light complexion, he was clear in his conviction. "Do you think that's an accident [that they're all lighter skinned]?" he said. Knowles also described his preference for dating light women and stated that when he first met Beyonce's mother, Tina, he was attracted to her as he thought she was white. "I had been conditioned from childhood," he said, and recalled his own mother telling him not to bring home a "nappy-head black girl" when growing up in the Deep South and how this spawned years of dating "white women or very high-complexion black women that looked white".
Knowles's comments on colourism in the entertainment world highlight a pre-existing trend that's largely been ignored for years, where lighter faces benefit from greater visibility, and therefore enjoy greater commercial success. When also looking at this issue through a gendered lens, it's glaringly obvious that black women suffer the most from colourism in the media. Currently we have dark-skinned male actors, entertainers and rappers aplenty (Usher, Denzel Washington, Michael B Jordan, Bryson Tiller, Kendrick Lamar, Kevin Hart, Idris Elba, J Hus, etc), but only a handful of equally successful dark-skinned female equivalents (Viola Davis, Lupita Nyong'o, Oprah, and... who else?). In fact, when it comes to listing the musical heroines of today, rising stars and established greats all adhere to the Eurocentric beauty hegemony in some way; long weaves, light skin and slender facial features and/or bodies are common (Nicki Minaj, Mariah Carey, Stefflon Don, Rihanna, Jorja Smith, Kehlani).
Of course, the media shapes and reflects our own experiences back to us and it's easy to see that colourism starts first in our own communities before being replicated on a public platform. The everyday rejection of black women by their male counterparts has been recounted time and time again, and Mathew Knowles isn't the only black man to talk openly of subjugating women who look like him. He does, however, occupy the somewhat unique position of critiquing widespread colourism after having benefited economically from that system himself. Knowles worked as Beyonce's manager for several years (long before the singer started effusing her work with Black Panther references) and also masterminded her career as the lead singer of Destiny's Child. He's therefore benefited from the sustained invisibility of the black woman in the music industry, yet blames his own internalised anti-blackness on his black mother, perpetuating a limited stereotype of the angry, abusive "mammy" in the process. Colourism is a feminist issue because black men are allowed to be dark-skinned where women are not. Black men, who have been raised in black families are also able to reject women in a romantic sense who are in possession of many of the same features as them, without fear of criticism or retribution.
Kanye West famously put out a casting call for "multiracial women only" for his 2016 fashion show, rapper Kodak Black caught heat last year for stating that women of his complexion were "too gutter", and just last week popular London web-series BKChat aired an episode on colourism where almost all the black British males openly discussed their preference for lighter partners despite being black themselves. "I want my kids to be mixed-race, what's wrong with that?" said one.
Activists Protest Racism And Hate In Brooklyn

Show all 15
This male self-hatred can fuel generations of female oppression and confusion; light-skinned black women are more likely to be married than darker ones, skin lightening creams are favoured mainly by women across black and Asian communities and in Nigeria, the World Health Organisation estimates that around 77 per cent of Nigerian women use them. The BBC also created a short video recently where three dark-skinned British girls spoke about being on the receiving end of a string of offensive comments in their community – many of which were from men like them.
Colourism is undoubtedly a symptom of racism, which was in no way created within minority communities by men. Indeed, the most pernicious side effects of light-skin privilege are seen to be upheld by the global white supremacist capitalist patriarchy and that negatively affects both male and female people of colour. In the US, a study of 12,000 African Americans demonstrated that lighter-skinned black women receive shorter prison sentences than their darker-skinned counterparts and that light or white-passing Latinos make $5,000 more on average than those who are darker. These have not been borne of struggles within black and brown communities, but are upheld through the fabric of racist societies. But whilst these deeply ingrained inequalities persist, so will inter-community discrimination based on skin shade, inevitably hitting black women the hardest.
Join our new commenting forum
Join thought-provoking conversations, follow other Independent readers and see their replies