A civil servant too effective for his own good
Within an hour of his return to Whitehall, you felt his presence. It's about grip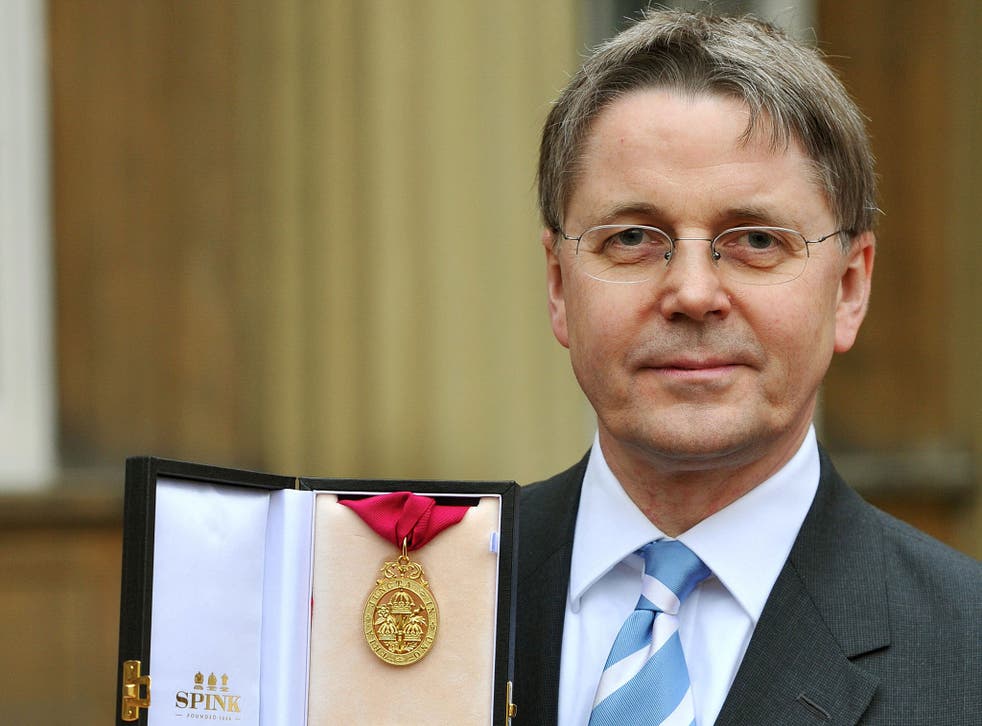 When, in 1970, the former spy Victor Rothschild left Shell to work in government, to set up the original "think tank", the Central Policy Review Staff, he said: "Not until I came to Whitehall did I learn that the country was run by two men, neither of whom I had ever heard of." They were Sir Burke Trend, the Cabinet Secretary, and Sir William Armstrong, head of the Home Civil Service.
No such anonymity is enjoyed by the present Cabinet Secretary, Sir Jeremy Heywood. He was questioned on television last week by MPs about Andrew Mitchell's moment of jobsworth-rage. Heywood is often mentioned in newspaper reporting of policy debates inside government. In particular, he has been identified by Conservative right-wingers as a frustrator of their hopes for radical change.
He is not exactly a celebrity, but there is a wider appreciation today of how important the Cabinet Secretary can be, and the old conventions of effacement have been blown away. Senior civil servants used not to appear before select committees: ministers were accountable for everything that went on in government. Nor did they write for national newspapers, but last month Heywood had a comment article in The Independent about the virtues of "open and transparent government".
If he is out in the open, then, and wielding power, he must expect to be treated like a politician. In other words, like dirt. In fact, last week he was treated like dirt – by politicians. "Sources" on the select committee "indicated" to The Guardian that their report this week "is expected to be unfavourable about him". Tory MPs were "surprised" by his "laid-back approach" to investigating the claim that Mitchell, the then Tory Chief Whip, had sworn at police officers and called them "plebs".
That is partly because he is a diffident public performer, and partly because Mitchell has been running a vigorous campaign to persuade us that he was the victim of at best an injustice and at worst a "gigantic conspiracy" – the phrase used unwisely by Heywood in his evidence last week. Heywood said that, at the time of his inquiry, there were "unanswered questions, including the possibility of a gigantic conspiracy or a small conspiracy". Presumably, he meant the speculation that the Police Federation was out to get Mitchell in revenge for the Government's police reforms. Or that enemies in the Tory whips' office wanted him out. But the point is that Heywood concluded there was no reason for Mitchell to resign, and that the Prime Minister agreed with him. Mitchell was forced to resign later, having lost the confidence of Tory MPs.
Heywood did well, I thought, to decide, briskly, that the evidence about Mitchell's spat at the Downing Street gates was inconclusive. He realised that the CCTV footage, far from exonerating Mitchell, was just about compatible with the officer's log. There were indeed members of the public outside the gates – perhaps three rather than "several" – who appeared to react to something happening.
An injustice might well have been done. This is politics, after all. The disputed words "plebs" and "learn your place" were the worst of it and, had Heywood conducted a full-dress, thousands-of-person-hours investigation, Mitchell might have been able to throw enough doubt on the motives of his accusers to cling on. But he might not. And that is not what the Cabinet Secretary is for.
The Cabinet Secretary, in Heywood's case, is for getting policy business done. For this, he has an unusual record in four different governments. At the age of just 30, he became principal private secretary to Norman Lamont, and found himself working with David Cameron, the Chancellor's even younger special adviser, who was 25, during the ERM crisis of 1992. Heywood had the same job under Gordon Brown and then in Tony Blair's office in the early years of the Labour government. He and Ed Balls became the mechanism that converted the energy from the Blair-Brown struggle into policy. (He is also one of many who claim to have been the only person in No. 10 who thought that adopting the euro was a bad idea.) He left in 2003 to make money in the City, but was brought back by Brown in 2008. Civil servants across Whitehall said that "within an hour of his return you could feel his presence", according to Jon Davis, director of the Mile End Group at Queen Mary, University of London. "It's about grip."
When the coalition was formed, Cameron and Heywood were brought together again. For anyone who disagrees with coalition policies, the trust between them is "unhealthy" and evidence that Cameron has been captured by the Civil Service machine. In fact, Heywood's knowledge of Whitehall, and his small-P political understanding of how to make two mutually suspicious parties work together, qualified him for the top Civil Service job anyway.
But it also guaranteed the hostility of the Tory right, who dislike the compromises he brokers with the Liberal Democrats. And it means, as we saw last week, that he is the target of people who want to attack Cameron, but who prefer not to do so directly.
Register for free to continue reading
Registration is a free and easy way to support our truly independent journalism
By registering, you will also enjoy limited access to Premium articles, exclusive newsletters, commenting, and virtual events with our leading journalists
Already have an account? sign in
Register for free to continue reading
Registration is a free and easy way to support our truly independent journalism
By registering, you will also enjoy limited access to Premium articles, exclusive newsletters, commenting, and virtual events with our leading journalists
Already have an account? sign in
Join our new commenting forum
Join thought-provoking conversations, follow other Independent readers and see their replies