A letter to Santa from all women
We don't want material things this Christmas, just equality and respect.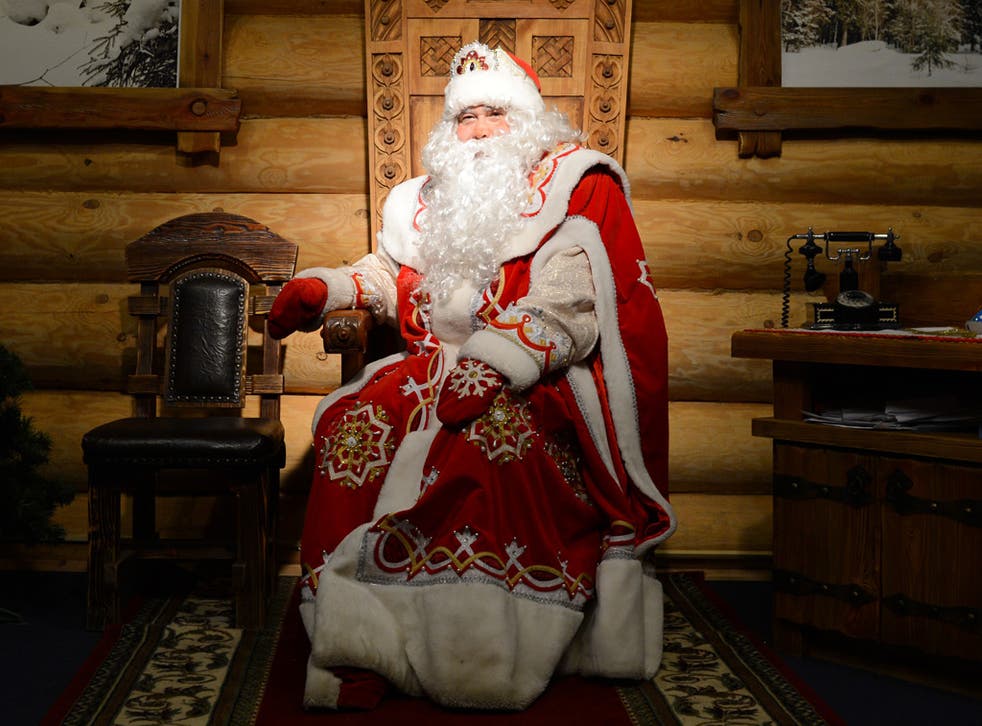 Dear Santa,
Just a small Christmas list this year.
No more street harassment
So the woman who wrote to us this week describing her daily experiences might, even just once, get to work next year without having already been sexually appraised and verbally abused by passers by. You know, just once without:
"Being told 'You'd be so beautiful if you'd just smile' and 'Oooo she's pissed don't fuck with that bitch' and 'I love you sweetheart come home with me' and 'I'd fuck that' and 'I'd tap that' and countless other comments just walking to work at eight in the morning, 'Come here sweetheart, I just want to talk...bitch'"
An end to the normalisation of harassment and sexual assault
So nobody ever again writes us a report of their experiences that ends like this one:
"I had my skirt pulled up numerous times in high school, I was flashed twice on my route home, I was groped between my legs in a club, and had a man masturbate whilst telling me he wanted to suck on my tits in the street in broad daylight… Countless shouted comments about how un/attractive I am over the years.
I consider myself lucky, relatively."
So nobody else feels betrayed by those who stand by and watch:
"Multiple times, men stopped their cars as I was walking along (in broad daylight, with other people around) to ask me "how much?" When I told them no, even politely (I was much too afraid to say it forcefully), many would continue to drive alongside me at a slow pace, either continuing to harangue me for sex, or spouting insults and threats. Nobody ever came to help me."
"I was on the train returning from an upsetting dermatology appointment. I had painful cysts all over my face. A large group of boys were loudly and openly discussing how ugly I was, and how they'd have to 'tap that from behind'… What frustrated me the most was that it was a packed carriage, and nobody said anything."
Real reporting on women's achievements
Because when an athlete as great as Jessica Ennis takes the stage to be recognised for her achievements, the online response with over 450 retweets shouldn't be "As long as I have a face, Jessica Ennis will have a place to sit."
And some of the biggest articles on national news sites about her the next day shouldn't be about her "derriere" and "how she learned to love her 'butch' Olympic body".
So that maybe, just maybe not every week will have to feel like this one:
"In the last week, I have comments about my appearance at least every day. I have had three different men try to get me to go home with them, including one man who stated "I will fuck you and then you can fuck off home". I was spanked by two different individuals, had my hair pulled and pinned against a wall by another in a night club."
And a woman of just 26 won't describe herself this way:
"It makes me feel so used up... I'm tired of it. I'm 26 now and some times I hate myself so much for something that is not my fault."
A safe working environment
So that women like this can concentrate on their jobs, not on keeping a 'safe' distance from the boss:
"Male director frequently gropes other female members of staff, says inappropriate sexual things and is lewd. Get's away with it as he is the director and everyone desperately wants to hold onto their job. Have to actively be on guard when he is around, keeping a big distance and not inviting personal contact".
And women like this see real action on workplace harassment:
"Went to HR about sexist/flirty CEO. Was told to put up with it as I'm 'young and pretty and they're men, what do you expect?'"
And a safe walk to school
For the 10-year-old who told us she changed her route home after boys shouted about her "tits", and the 15-year-old who had to deal with a man pretending to 'air juggle' her breasts and the 16-year-old who was flashed at twice and the eight-year-old whose skirt was lifted every day and the girl whose uniform and backpack didn't deter the person who groped her bottom and then squeezed between my legs, up my dress, from behind".
Just a small list, Santa.
Register for free to continue reading
Registration is a free and easy way to support our truly independent journalism
By registering, you will also enjoy limited access to Premium articles, exclusive newsletters, commenting, and virtual events with our leading journalists
Already have an account? sign in
Join our new commenting forum
Join thought-provoking conversations, follow other Independent readers and see their replies