A lost age of flying with glamour
When did you last go on a plane journey that wasn't completely full?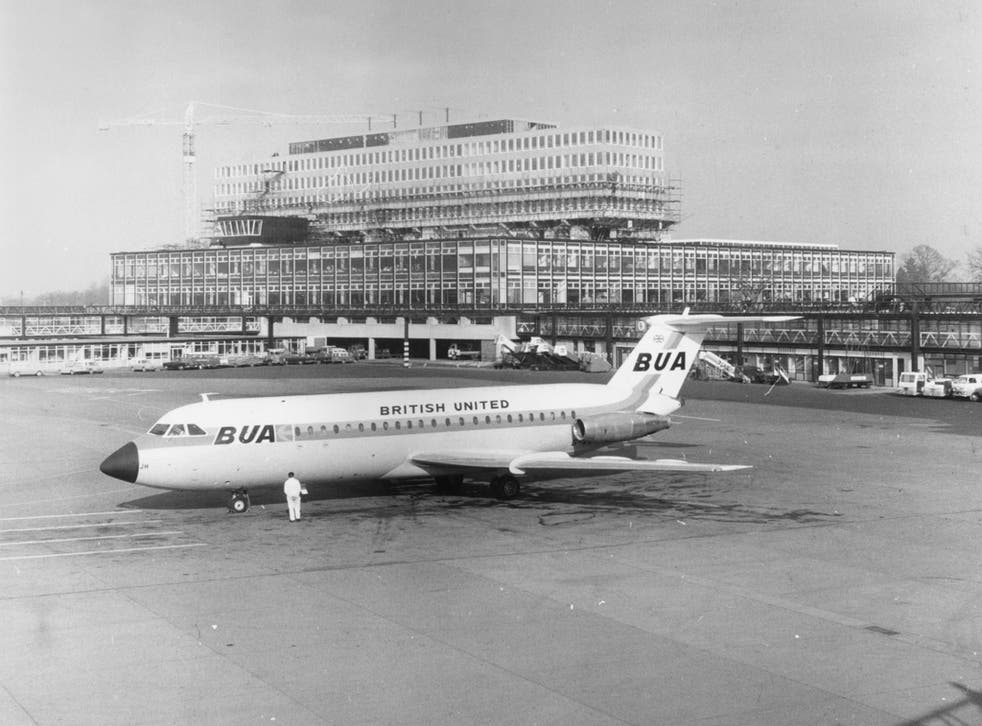 Among the interesting and remarkable pictures in yesterday's edition of i – for instance, One Direction fans taking occupation of central London, or Angela Merkel becoming the first German leader to visit the site of the concentration camp at Dachau – there was a spread of photographs which particularly caught my eye.
They were taken from a new book, which charts the history of passenger air travel, and they illustrated just how far we may have come in terms of convenience and efficiency, and how much we have lost when it comes to style, comfort and – most of all - glamour.  On the cover of the book ("Airline: Style at 30,000 Feet" by Keith Lovegrove) there is a picture of a stewardess, looking like a Mary Quant model, perched on the arm of a seat in relaxed discussion with a passenger. It was 1968, and the cabin was more than half empty.
For those of us of a certain age, it was an evocative image, and one that made me wistful for a lost age. When did you last go on a plane journey that wasn't completely full? Whatever flight I have taken recently – long haul, short haul, budget or full service, from Inverness to Luton on a Thursday morning, or overnight from Washington to Heathrow – the plane has been packed to the gunnels. And the cabin staff are far too busy helping passengers squeeze their "hand baggage" (i.e. suitcases that should have gone into the hold) into the overhead lockers to spend any time actually conversing with the passengers.
Of course, it speaks a lot for airlines' efficient management of routes and schedules that the majority of flights have a full load, but I can't be alone in wishing this most thrilling, advanced, earth-shrinking form of travel had just a touch of the glamour and style of old.
And what about the food? There's a shot in the book of passengers in British Airways economy class from 1976 and it looks like they're having a four-course meal, with recognisable food groups, knives and forks and Cream Crackers. These days, you'd be happy to be treated thus in club class.
We treat air travel as purely functional: a cost-efficient means to get from A to B, or, if you're travelling by Ryanair, a means to get from A to 35 miles from B. And I know this will sound like an old fart's lament, but I'm not that old and I remember a time when we travelled hopefully, and the world was full of undiscovered places. I recognise that this was when flying was a much more elitist pursuit, and the advent of budget airlines has made this a world open to all.
There are now very few ways in which the air passenger can be transported to another time, but every time I go on a British Airways flight, I listen carefully when the captain comes on the intercom. The very name invariably speaks of a bygone age, of old-fashioned British charm, of insouciant manners and timeless style. James Taylor, Stuart Angel, John Hackland, Jason Neil, to name just a few of the men who have carried me safely in recent weeks. Gentlemen, I salute you all…
Join our new commenting forum
Join thought-provoking conversations, follow other Independent readers and see their replies