Actually, Ed Miliband never said he was 'weird'
The public has been softened up to believe any old nonsense about the Labour leader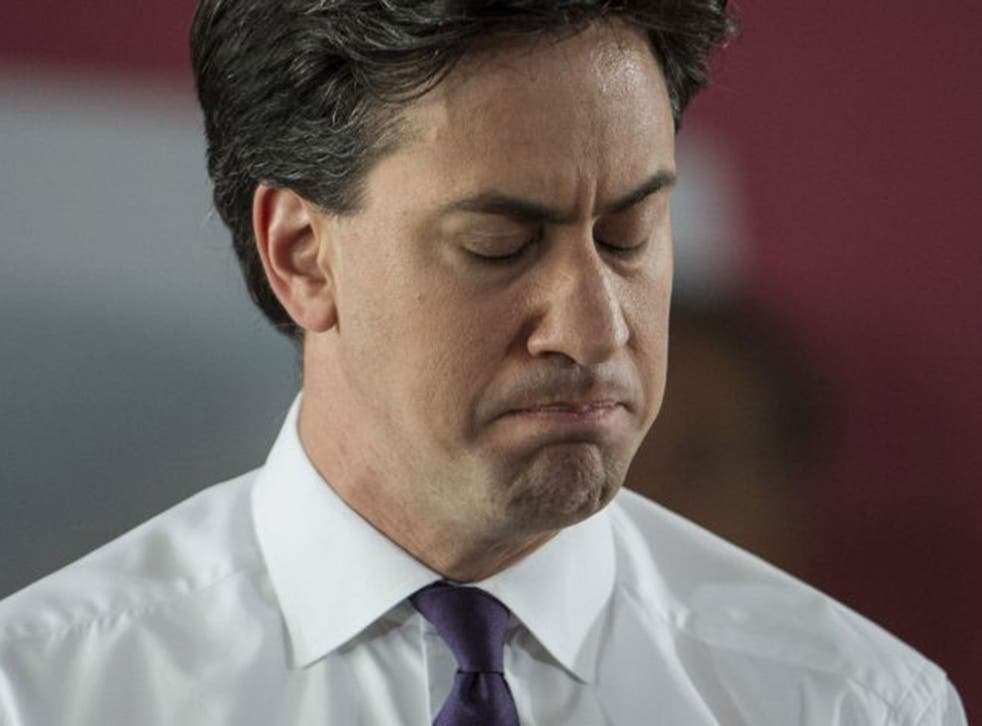 I've just looked up the word "weird" in a dictionary. The meanings it offers are "strange, queer, incomprehensible", none of which I'd apply to Ed Miliband. But here is the Sky News website, reporting Miliband's speech (one of the most important he's ever made) two days ago: "The Labour leader effectively conceded he was 'weird' – and at times appeared to encourage people to vote for David Cameron." I was in the audience for the speech and I didn't hear him say either of these things. But they are further examples of how the public has been softened up to believe any old nonsense about Miliband.
I've known him since he was first in Parliament and I don't always agree with him; I still think he was wrong last year about military intervention in Syria. But almost nothing I read or hear about him accords with the warm, funny, intellectual human being I know. During last week's speech he was relaxed, self-mocking, and articulate; he didn't use the word "weird" but he did make jokes about his resemblance to Wallace and an unfortunate photo of himself eating a bacon sandwich.
Miliband admits he doesn't always photograph well and he knows he can't win an image contest against Cameron. He also knows, but didn't say, that his enemies in the press delight in choosing pictures that show him in an unflattering light. Like most Labour leaders, he is operating in a hostile environment and now he's embarked on a huge gamble, appealing to the public over the heads of political correspondents and the Westminster lobby.
It's no surprise that some of them didn't like it, reacting like children who've had their toys taken away when he demolished his image as a humourless policy wonk. They didn't get his point about "photo-op politics" either, even though it was made in the context of a critique of the Prime Minister's broken promises and image manipulation. According to Miliband, Cameron "hugs a husky before an election and then says 'cut the green crap' after it".
It's part of the day-to-day hypocrisy of sections of the media that they demand arresting pictures of politicians, then complain when they get them; if Miliband hadn't been snapped with the US President last week, the story would have been "Obama snubs Labour leader". The only way Miliband could satisfy this inability to distinguish between a "photo-op" and a "photograph" is never to appear in public again.
Miliband will have to meet an awful lot of people before the election if this tactic is to work. But he said something hugely significant on Friday, promising to fight for ordinary families against the banks, the energy companies and Rupert Murdoch. It was brave to name the media tycoon, but also smart. Most of the press hates Labour but ordinary people are outraged by the phone-hacking scandal. They may warm to a leader who refuses to be cowed by powerful editors and proprietors.
Register for free to continue reading
Registration is a free and easy way to support our truly independent journalism
By registering, you will also enjoy limited access to Premium articles, exclusive newsletters, commenting, and virtual events with our leading journalists
Already have an account? sign in
Register for free to continue reading
Registration is a free and easy way to support our truly independent journalism
By registering, you will also enjoy limited access to Premium articles, exclusive newsletters, commenting, and virtual events with our leading journalists
Already have an account? sign in
Join our new commenting forum
Join thought-provoking conversations, follow other Independent readers and see their replies