Against the Tube strike? Then try spending 15 years as a train driver like I have
Since 2001 my hours have become less social, my breaks shorter, and my weekends are about to become almost non-existent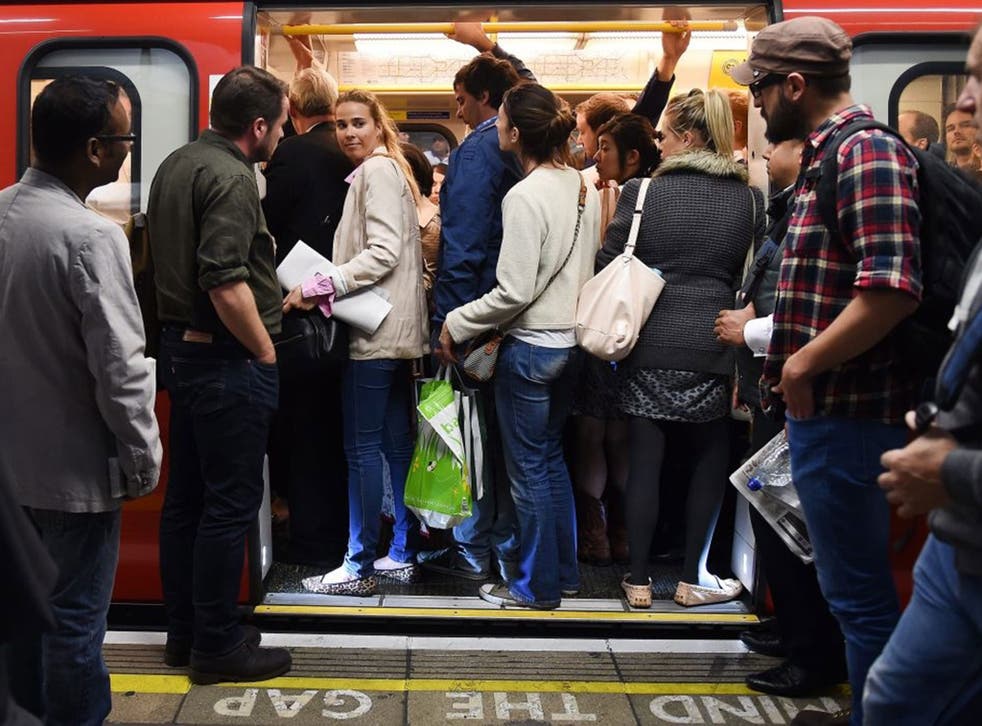 When I first became a driver on the Tube in 2001 I knew I would be working unsociable hours, including weekends, bank holidays and nights. But I accepted this as part of my job.
Back then I would have every other Saturday and Sunday off, and would receive leave roughly every other bank holiday. When I reached the end of the line I'd have a 8 to 10 minute break so I could make a drink or stretch my legs, and get some fresh air. My official break during my shift would always be about an hour.
Nothing has changed in my contract since then. I'm not paid any more or given any extra time off. But now things are different. I'm now lucky to have one weekend off in three. When I am working at weekends, the shift will be the total maximum allowed (8.5 hours), and the mid-duty break will be only 45 minutes.
I work almost every bank holiday: the only one get to myself is Boxing Day, as I'd rather spend this with my family than earn the bonus for doing it.
That break at the end of the line has now been reduced from eight to four minutes. That's four minutes to check everything is ok with the train, find a drink, use the toilet if I need to, or just have a bit of fresh air. These things may sound small, but they're still important, and impossible to do when you're expected to drive a train for the entire length of your line's selected route.
But still you may ask, why are we striking? Simply put, we've been pushed too far.
In pictures: Tube strike in London (July 2015)

Show all 12
A pay rise is always nice, but this strike is nothing to do with pay. We just want our home lives back. I've lost count of the number of my colleagues whose relationships have broken down, or who can't be at home for birthdays, weddings and anniversaries.
We also want a limit of the number of weekends we work. What's unreasonable about that? We also want the time we work to be a bit more flexible, so it's easier for those with young families or caring responsibilities to fulfil their duties. They shouldn't have to beg for these changes and be ignored.
However, the real deal breaker for me when it comes to striking is how the introduction of the 24-hour Night Tube will effect my life.
I'll be working all night on Friday and Saturday for at least once every other month. This may not seem like much, but over time it's likely that I'll be expected to do this more often, as more trains will be running. There's also the possibility that more days will run 24-hour services.
According to the plan, after I've worked Friday and Saturday night, the Sunday becomes my day off. So I'll be finishing work at 8am Sunday, be in bed by 9am, and wake up in the middle of the afternoon. The small window that follows will be my day off.
We're meant to accept all of this because we earn £50k a year. But we earn that because that's the going rate for our job. That's just what we get. We get no extra money for weekends, starting extremely late or early, or working on bank holidays (with the one exception of Boxing Day).
We also earn what we do because we have fought for it. Over decades people of stood up and said no more and that's what we're doing now. Why is it when people moan about athletes, bankers or movie stars earning too much, they're told to stop being jealous, yet when a unionised work force receive a decent pay that they've fought for they're labelled greedy?
Instead of trying to use our salaries against us, why don't these people fight for their own pay, and work to improve their working conditions?
The author's name has been changed
Register for free to continue reading
Registration is a free and easy way to support our truly independent journalism
By registering, you will also enjoy limited access to Premium articles, exclusive newsletters, commenting, and virtual events with our leading journalists
Already have an account? sign in
Join our new commenting forum
Join thought-provoking conversations, follow other Independent readers and see their replies