Ahmed Kathrada was eclipsed by Mandela, but still very much a true hero
He was incarcerated for 26 years, but when he was released he became Nelson Mandela's trusted political adviser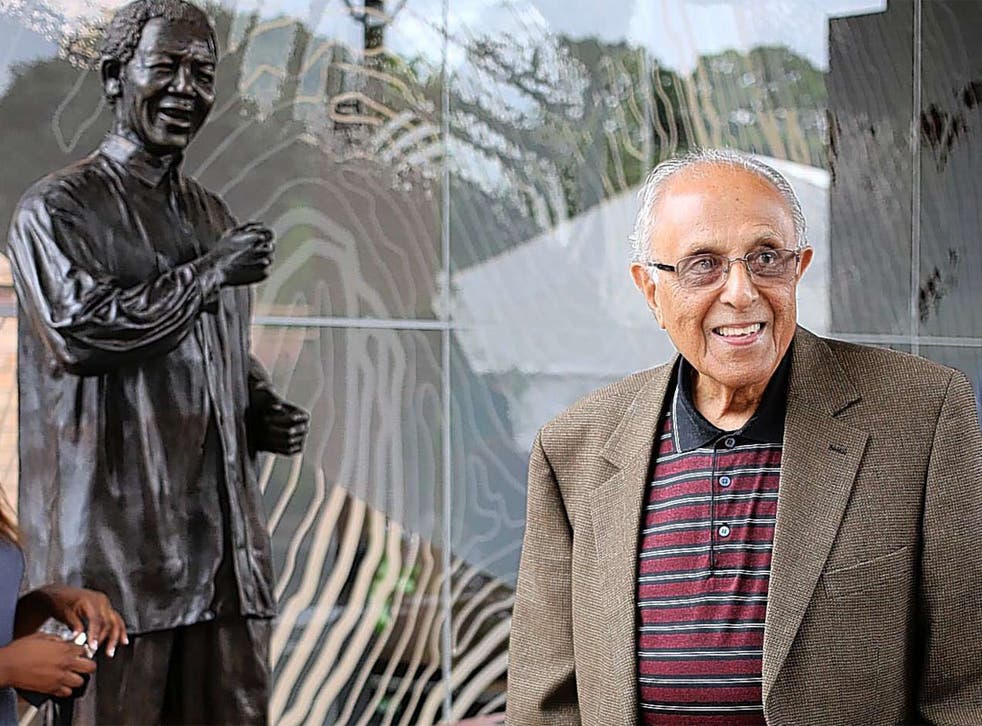 Have you heard of Ahmed Kathrada? Too few have. And he, being modest, has not lobbied or clamoured for his place in history. Last Friday, this very special man was acclaimed at the fourth Asian Awards ceremony in a grand room sparkling with chandeliers and couture dresses in a Mayfair hotel. And many of us wept silently. At last, we thought.
Kathrada, a Muslim with ancestral roots in Gujarat in India, was born in 1929. He was a small-town boy from Western Transvaal in South Africa. He was also a born rebel with many causes. By the age of 12, he was a communist and soon after that he became an irrepressible political activist fighting the unjust laws of his country. At that time, his focus was the treatment of Asians, officially discriminated against by the racist state. In his twenties, he joined the African National Congress resistance movement and became one of the leading lights with Nelson Mandela, Walter Sisulu, Denis Goldberg and others. They were hounded, jailed and endlessly persecuted. Then the resisters decided to take up arms for freedom. In 1960, the ANC was proscribed and in 1963 its leaders were put through a sham trial and sent to Robben Island.
Kathrada was incarcerated for 26 years. When he was released he became Mandela's trusted political adviser and a big player in free South Africa.
His sacrifices were forgotten, perhaps because he wasn't black, but more likely because Mandela – understandably – got the glory. Most of all, however, it was because Kathrada never sought the limelight. A true hero, then.
Register for free to continue reading
Registration is a free and easy way to support our truly independent journalism
By registering, you will also enjoy limited access to Premium articles, exclusive newsletters, commenting, and virtual events with our leading journalists
Already have an account? sign in
Join our new commenting forum
Join thought-provoking conversations, follow other Independent readers and see their replies