Airport VAT: How I unearthed the great boarding pass scam – and led the charge to end it
Every time my boarding card had been requested at the checkout it had perplexed me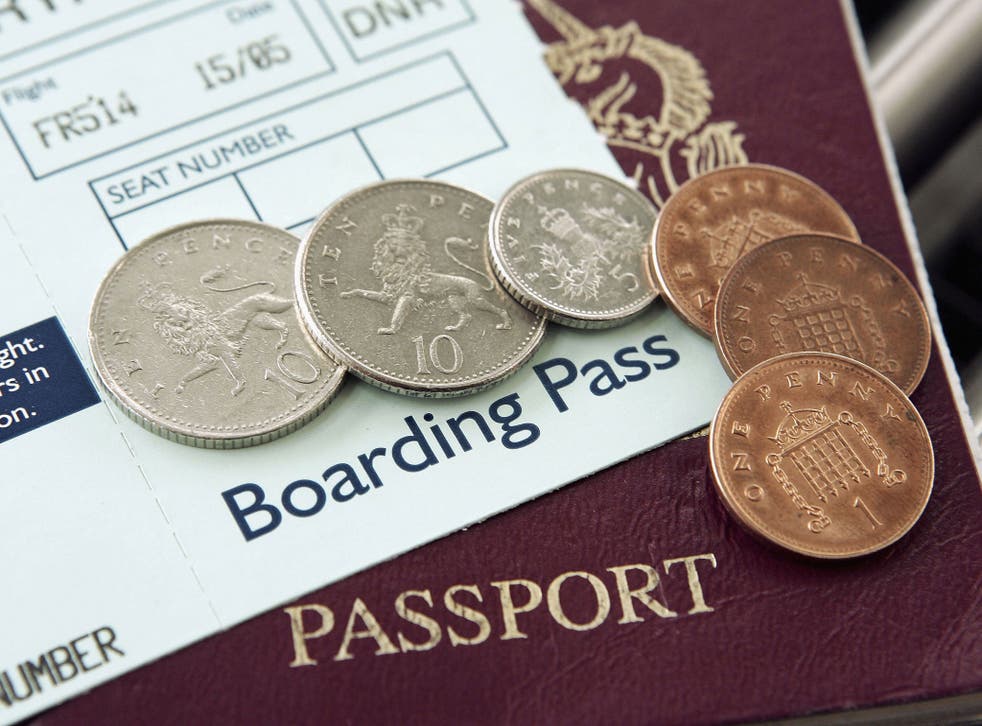 It is a scene repeated thousands of times a day at airports up and down the country.
Travel bag over your arm, carrier bag in one hand and the toothpaste, suncream and plug adaptor you've forgotten to pack balanced precariously in the other. You get to the checkout, put your goods on the counter and take out your card to pay.
The sales assistant looks at you somewhat contemptuously. "Have you got your boarding card?" she says – not as question, but as a weary command.
You put down your carrier, rummage around in the side pocket of your bag, pull out a crumpled piece of paper and hand it over compliantly. It's far from the worst thing in the world but it makes the whole experience of travelling by air just one notch more unpleasant.
The question that has always perplexed me is: why? Over the past few years, every time I've gone abroad, I've made a mental note that when I get back I'll investigate. And every year, by the time I get home I've forgotten about it.
But this year was different. I did remember, and on a quiet day in the office I decided to try to unravel what was going on.
I ruled out security, on the grounds that it made no sense at all, and phoned up Her Majesty's Revenue and Customs to ask them if they knew why passengers had to present their boarding cards at the checkout in airports.
A few days later they got back to me. There was no legal reason, they said. But airport stores could claim back the VAT on purchases made by people flying out of the EU – as long as they had the evidence in the form of a scanned boarding card.
On the face of it, that seemed pretty outrageous to me. We, the passengers, were not getting the savings: the stores concerned admitted to me that they charged the same at the airport as on the high street. But here they were, making millions of pounds a year by inconveniencing us and taking the 20 per cent VAT saving for themselves.
More to the point, it seemed like a scam that needed to be written about. I phoned the Consumers' Association (who run Which? magazine and usually champion these kinds of issues) to ask what they thought. But they couldn't have been less interested. "We haven't done any research into it," they told me. "It's not something we can talk about."
"But I can send you what HMRC say," I offered. But it was to no avail. "Look, we will not be commenting," I was told firmly.
When I pointed out to them that this seemed a bit odd, given their self-proclaimed role protecting consumers, they told me I was being rude. Hmm.
Dispirited, I phoned up Paul Lewis of Radio 4's Money Box Live as well as our own travel editor, the brilliant Simon Calder. What did they think? Both of them were as outraged as I had been. Yes, it was a story, they said, and agreed it was worth writing about.
So we did. Last Saturday morning The Independent put the great VAT scam on its front page – and gratifyingly kicked off a campaign of gentle civil disobedience. Friends reported seeing people buying a copy of the paper – which they had been attracted to on the news stand – and then refusing to hand over their boarding card when they paid for it.
Twitter was predictably but rightly outraged. Facebook went into "share" overdrive.
Then other papers starting picking up the tale. The Daily Telegraph commissioned an online poll of its readers. The Daily Mail, never one to pass on a good consumer-outrage story, joined the fray. Five days later, when ministers intervened to call for the practice to stop, the BBC decided that it too should report the story.
The message was simple: why should we all be inconvenienced just so that stores can take money off us that should rightfully be ours? And now, a week on, Boots has climbed down and said it will end the practice.
WH Smith and Dixons are still attempting to hold out. But resistance is futile. Anyone who has been in the country this week and who listened to news on the radio, watched the television or read a newspaper now knows about the practice and how to stop it.
As one traveller remarked on Twitter: "At Heathrow, a joy to watch old men loudly refuse to show their boarding cards. Truly, our own Arab Spring."
Join our new commenting forum
Join thought-provoking conversations, follow other Independent readers and see their replies