Alice Gross disappearance: Murderers must stay on somebody's radar
'The lack of an EU-wide register means even men with a dreadful history might appear unblemished'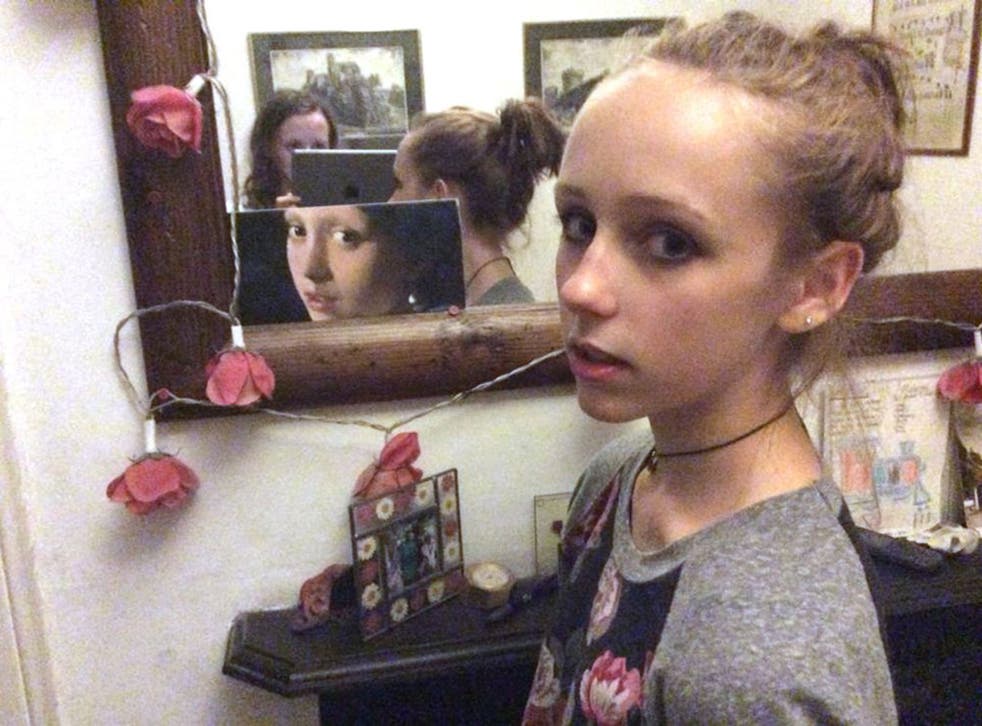 A couple of Sundays ago, I walked along the Thames in west London. Every few yards I saw flyers pleading for information about Alice Gross, the 14-year-old girl from Hanwell who had gone missing 10 days earlier. It was a sombre reminder of the agony her family were – and still are – going through.
Last week police named a suspect, Arnis Zalkalns, a 41-year-old builder from Latvia. He was spotted on CCTV riding his bike along Brentford lock shortly after Alice took the same route. He disappeared six days later.
For obvious reasons, the police have been reluctant to say any more about Zalkalns, who has neither been arrested nor had the opportunity to give his side of the story. He may turn out to have no connection with Alice's disappearance, but the information which has emerged since reveals gaps in how the criminal justice system deals with men who have been convicted of violent offences in other countries.
Zalkalns has a history of extreme domestic violence, culminating in the premeditated murder of his wife in Latvia. A year before the killing, Zalkalns shot 22-year-old Rudite in the stomach; she survived but he later lured her to a forest and bludgeoned her to death with a scaffolding pole. He buried her in a shallow grave which he had dug in preparation for the murder.
It is hard to understand why Zalkalns served only seven years for this appalling crime. In 2007, he came to the UK where no one, including border officials and the police, seems to have known his history. Two years later he was arrested on suspicion of a sexual assault on a 14-year-old girl, but released without charge.
Earlier this year a scheme known as "Clare's law" came into operation, allowing women to ask police if a man has a history of domestic violence. Critics argue that an absence of convictions might offer women false reassurance; the British government's effective decision to opt out of some measures, including an EU-wide criminal records system, means that even men with histories as dreadful as Zalkalns' might seem to have an unblemished record.
In pictures: The search for Alice Gross

Show all 15
Men who kill their partners are not treated as sex offenders unless they also commit specific sexual offences. So even if the UK authorities had known about Zalkalns' lethal assault, he would not have been on the sex offenders' register. This creates an anomalous situation in which men who have accessed paedophile images via their computers face restrictions that don't apply to someone who has beaten his wife to death.
London police said yesterday that the inquiry into Alice's disappearance is the biggest operation of its kind since the 7/7 bombings. The family's ordeal can only have been made worse by the revelation of glaring inadequacies in the mechanisms that are supposed to protect women and girls.
Read next:



 
Twitter: @polblonde
Register for free to continue reading
Registration is a free and easy way to support our truly independent journalism
By registering, you will also enjoy limited access to Premium articles, exclusive newsletters, commenting, and virtual events with our leading journalists
Already have an account? sign in
Register for free to continue reading
Registration is a free and easy way to support our truly independent journalism
By registering, you will also enjoy limited access to Premium articles, exclusive newsletters, commenting, and virtual events with our leading journalists
Already have an account? sign in