Amy Winehouse said no when I asked her to go to rehab – the song she wrote about it turned her into a star, but five years later she was dead
I was Amy's manager for seven years and was so proud of her, but now I fear for her legacy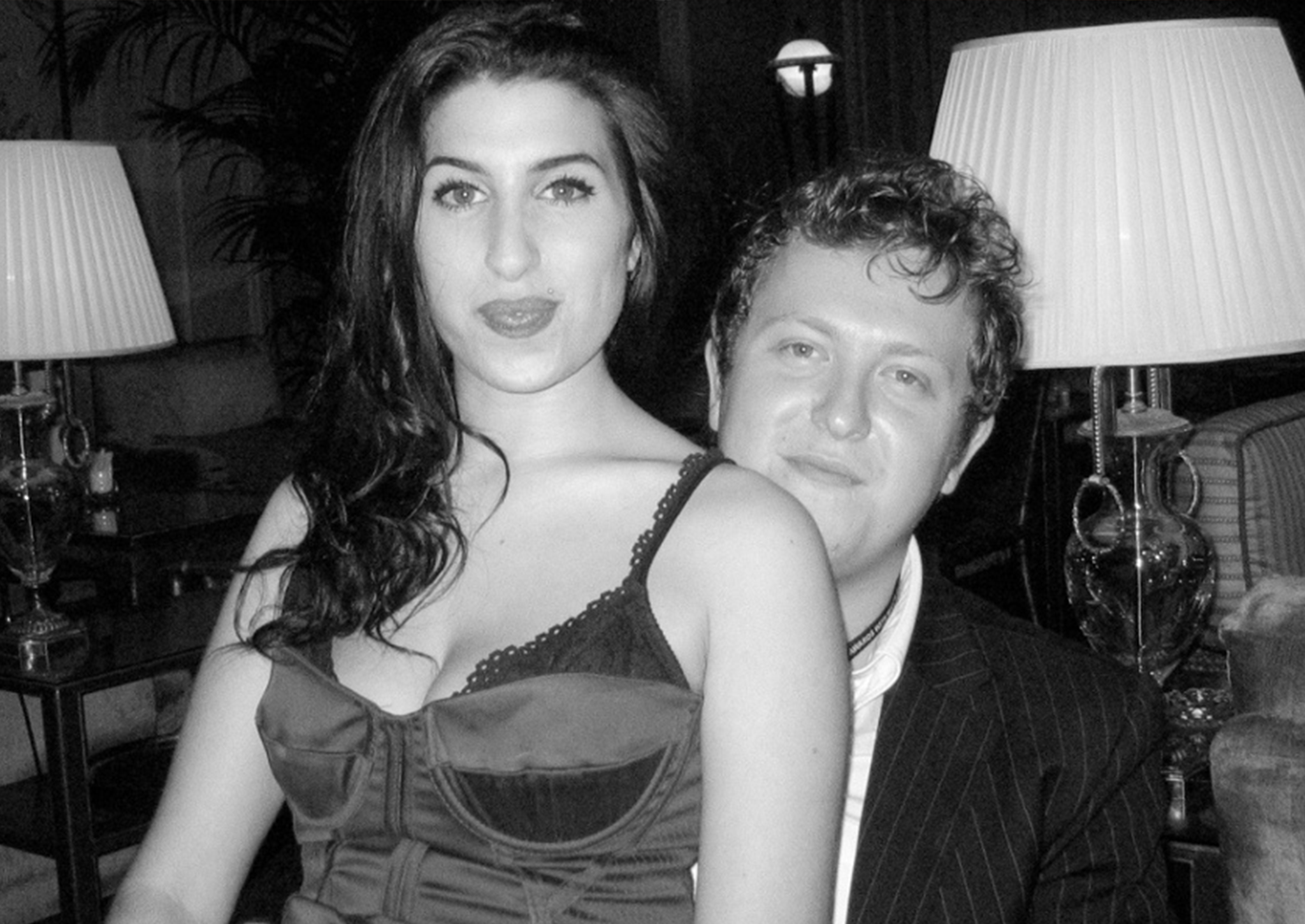 Watching Amy in her early shows was like watching someone in another world. She'd hit a lyric or a melody and her eyes would roll back, her whole body would be so into it; you'd just look at her and know she was gone. The sad thing is that at that point she was only getting high from her music. Towards the end, when she got lost in the drugs and the alcohol, I never saw her perform like that again.
With the release of the documentary Amy, I've been thinking a lot about my time with her. I met her when she was 16, and managed her for seven years, starting in 1999. I cared so much about Amy and was so proud of her. But now she's gone, I fear for her legacy. So many people don't understand what really happened.
It was clear to me when things changed for Amy; it was just after the promotional run for Frank ended, in 2005. It was the first time in six years where there was a gap: we'd achieved the record deal, we'd recorded the album and promoted it. But suddenly there wasn't a real plan. From the age of 16 until she was 22 she had been solely focused on her career. But once Frank had been released, she only had a vague idea of recording album two. She started going to the pub more and more, and then she met Blake. Overnight, everything changed.
I started to get repeated phone calls from her at 2 or 3 AM, with her in bits, crying. I found myself driving round Camden two or three times a week, knocking on pub doors and seeing if there were lights on, trying to imagine which way she had walked home. At one point I called her when I was on holiday, and I didn't even recognise her on the phone. It quite quickly became clear to me that this was serious, and her friends agreed. Her family brushed it off at first but eventually, they agreed too.
I realised that I had to do whatever it took to make her see that something was wrong. She wasn't acknowledging her problems – I would constantly ask her what she was up to, and she'd just tell me to 'chill out', or that it was 'all in my head'. I went from being someone she really wanted around, to someone who was a massive pain in the arse. At her grandmother's funeral, she was dressed as if she was going out. I went to give her a hug and got a reaction like: "I'm fine, chill out, no big deal."
Eventually, I told her to go to rehab. One day, I drove her to the middle of nowhere, just the two of us, and said: "I need to make my point very clear to you. We're not going anywhere until you've acknowledged there is a problem, and until you realise that, I'm not going to be around." Amy reacted badly. She broke down, and admitted she needed help.
I took her to her father's house in Bluewater, but when we got there they turned on me. He said I was massively overreacting. He told me to look at her and see that she didn't need rehab. She's heartbroken, he said. She's just getting used to her career, and growing up, becoming a woman.
Amy Winehouse: Before the beehive
Show all 8
I'll never know if rehab would have worked for Amy. I think about what difference it would have made all the time – but who knows? The irony is she went off and wrote a song about that particular day, and it turned her into the biggest star in the world.
It took everyone a long time to catch onto the fact that "Rehab" is actually serious. She said no, and died five years later.
Around that time I would go to family events and hear kids singing the song, and think: "If you only knew, if you only saw what I saw." I don't blame people for enjoying it, but if they are enjoying it then they can't really be listening to the words. Instead, the lyric "I said no, no, no" becomes a quirky line that doesn't really mean anything. But it still resonates with me today.
I was the one who was right there beside her, in the thick of it. I adored her, we were so close, and I felt very protective of her. The dream was always to manage her, and for her to become a huge artist. We would both have amazing careers together.
Then all of a sudden it went horribly wrong. I wasn't in the picture and her health was nosediving, but at the same time everyone was starting to recognise her as an artist and sing along to "Rehab". I found it almost embarrassing. It was as if I was being mocked and ridiculed. It felt like she was saying: "My dad and I think you're an idiot."
After Back to Black came out, the only person who could have shut the whole thing down and helped to get her health back on track was her father. And in a sad way, I think that was what she had always wanted. She just wanted him to say: "This is all bollocks. Stop. Fuck the money. Who cares about anything, it's all about you."
I've known three people who have been addicts, and come out the other side. Admittedly, they weren't famous, and perhaps that made the difference. My advice to anyone dealing with an addict is to go and talk to a really good counsellor. And don't just talk to one, talk to five, six, seven, and then pick out the most consistent advice. Think logically about it; treat them how you would a child. Don't tell them not to do something and then make exceptions. They will start off resenting you, but you will become the only one that they respect.
In the immediate aftermath of her death, Amy's legacy was terrible. People love her music, but they seem to think they can label her as a junkie. But she was clever, funny and healthy – something just went wrong. She was battered by the paparazzi, she became the butt of comedians' jokes, and the public turned on her. I don't remember anyone ever asking whether she was depressed, or making a serious comment about her health. Her life became meaningless to them.
I hope that Amy helps change that, and establishes her legacy as an intelligent, bright and talented young artist. One that will make people see that she didn't decide to get screwed up for attention. There was something deeper going on: depression and a lack of control.
Amy's story is a sensitive one; you can't get into her life without ruffling a few feathers and digging deep. But we'll never have her back, so let's at least leave the good memories of her intact.
As told to Sian Elvin
Join our commenting forum
Join thought-provoking conversations, follow other Independent readers and see their replies