An invisibility cloak? We've already got social media
We should celebrate those who dare to stand out in the open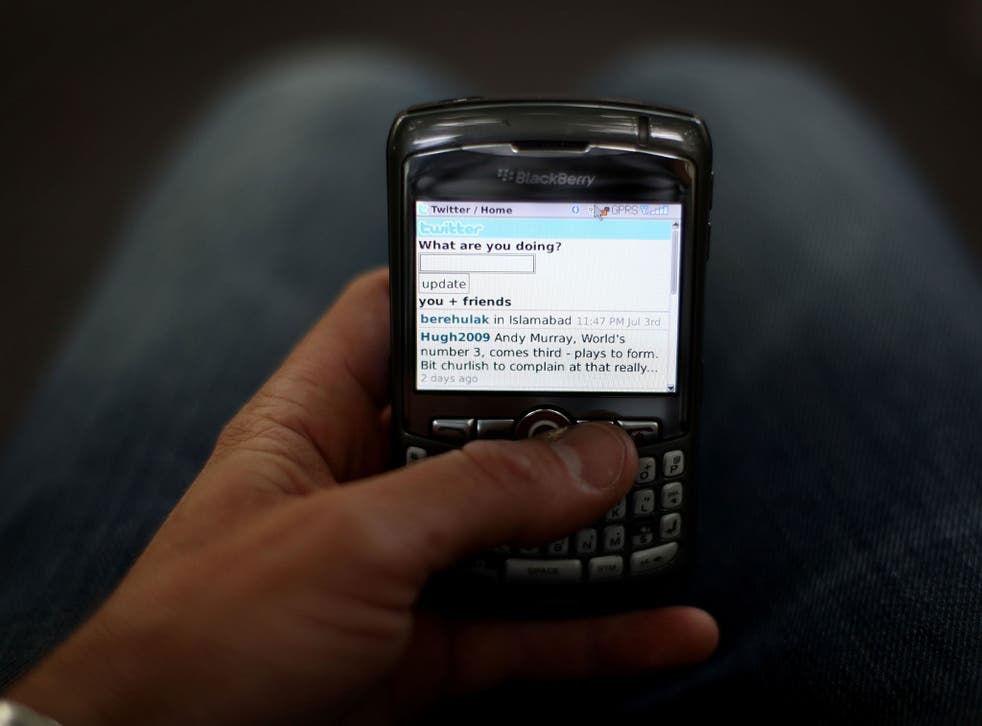 Sir John Pendry has received the Institute of Physics' most prestigious award for his work on an "invisibility cloak". Such news makes my geekish heart beat faster. I daydream of a future era when we can buy a Harry Potter-esque invisibility cloak over the counter at the corner shop as easily as we would a loaf of bread. Bring it on.
I say that with half excitement, half terror. Such a cloak would bring with it a whole heap of trouble. Superpowers are brilliant in theory and could be used for great good, but - as movies frequently tell the tale - they can have the strangest effects. Suddenly we're Gollum, eyes bulging as we clutch the ring and maniacally whisper "my precious". From Tolkien all the way back to Plato's tale of The Ring of Gyges, where a shepherd stumbles across a ring that gives him the ability to act without consequences, our human frailty wrestles with how to handle power well.
Smartphones give us what years ago might have seemed like super-human powers; social media enables a semi-invisibility that was not previously possible. In the past, our main method of communication was face to face - besides the odd smoke signal. With the arrival of the postal service and the telephone, some level of distance between communicating parties was introduced. But social media clearly takes this a leap further.
Opening a Twitter account under a false name, using no photo or a fake one, takes seconds. Behind that shield we can act somewhat invisibly, although if we do anything seriously wrong our identity can obviously be traced. Nicola Brookes successfully took her anonymous trolls to London's High Court and was granted the right to access their IP addresses. Failing identification via an IP address, 'linguistic profiling' is being pioneered by institutions like UCLAN. However, as long as we keep our behaviour within legal or reasonably decent limits, the shield of anonymity is pretty robust and we are unlikely to get into much trouble.
Consequences are the age-old guides that modify our behaviour. We touch the hot stove as a toddler, then never do it again. Social media vastly reduces these concrete consequences. The results we would have faced in a physical interaction are minimised and along with them our sense of moral boundaries are reduced. Cases like the Twitter abuse of Tom Daley, Lord McApline or Fabrice Muamba demonstrate that we're saying things that we probably wouldn't have dared utter face to face.
It's not all bad of course. I'm a massive fan of social media and degrees of anonymity can be used really well within it. 'Pseudonymity' is an example; the user takes a false name but keeps it consistent, building a basis of trust and community using that persona. It can enable people to say things that would not otherwise be possible; for example those in politically dangerous situations. Wael Ghonim is an example of this. Using a psuedonym, his Facebook page became a catalyst in rallying a huge uprising in Egypt in 2011; something he could never have achieved if he had used his real name.
As my stack of dog-eared sci-fi comics tells me, the value of any power lies in how it's employed. So, great good can be achieved through anonymity. Disney's The Incredibles character Violet models the potential good of invisibility, using her ability to disappear to gain the advantage over her evil enemies. In the academic world, A.N.Joinson's psychological research demonstrates that visual anonymity in computer mediated environments can powerfully increase levels of healthy self-disclosure. A heart-warming story from California highlighted teenagers using online anonymity to start a 'compliments page' where their school mates could say positive things about their community, to fly in the face of anonymity becoming associated only with trolls.
Yet overall, in a digital age where we are ever-more physically distanced from those we speak to, I lean toward thinking a more super-heroic act is the opposite; radical visibility and vulnerability. Choosing to allow our selves to be consistently exposed in a culture that's increasingly cloaked. Somewhere there must be a middle ground where we are bold in identifying ourselves, yet not self-indulgent under the guise of being authentic.
To me, those who model radical vulnerability are the superheroes of the digital world. I greatly respect their consistent self-disclosure and graciousness. They remind me that true leadership looks less like swooshing around in a cape, able to disappear at will, and more like standing in transparent openness - and showing up to do that daily, whatever the cost. So with that goal in mind, maybe I won't be queuing up to buy that invisibility cloak at the corner shop after all.
Register for free to continue reading
Registration is a free and easy way to support our truly independent journalism
By registering, you will also enjoy limited access to Premium articles, exclusive newsletters, commenting, and virtual events with our leading journalists
Already have an account? sign in
Join our new commenting forum
Join thought-provoking conversations, follow other Independent readers and see their replies