And the award for the most irrelevant, insipid awards ceremony of the year goes to... NME
Instead of awarding innovation, the magazine has given a big pat on the back to the usual mix of repetitive white men and tax avoiders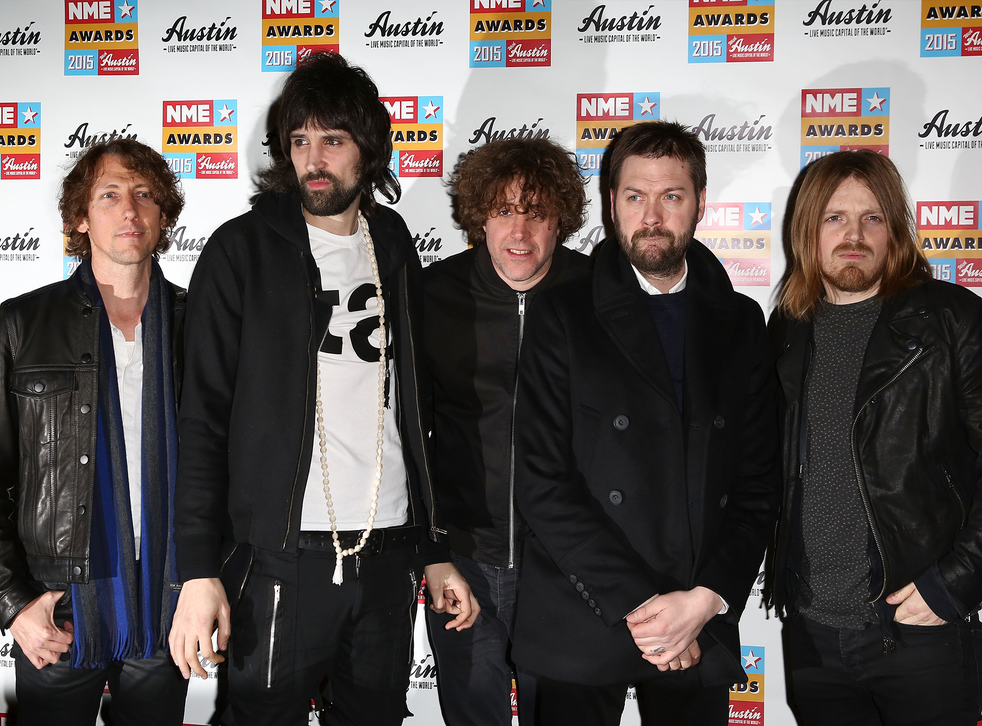 This week's NME Awards, dubbed as the 'rock n roll event of the rock n roll calendar' by the magazine, was an exercise in disappointing repetition.
Kasabian won big, picking up Best British Band, Best Album and Best Quote, after they were snubbed with zero nominations at the Brit Awards. Their guitarist Sergio Pizzorno slated the Brit Awards for "shutting out rock n roll", alleging that the ceremony was more of an exclusive club than a celebration of music. Unfortunately, that's exactly what the NME Awards turned out to be, with the same old faces taking home trophies.
From Kasabian's overhyped album 48:13, to the insipid Jake Bugg and his assertion that he's the antidote to manufactured talent show winners (despite his debut being co-written by a host of hired songwriters including Matt Prime who penned hits for Posh Spice, Olly Murs and Will Young), the winners were more stagnant "not these fuckers again" than rock n roll royalty.
The nominations for Best New Band, FKA Twigs, Circa Waves, Slaves, Jungle and Superfood, were refreshing, but the win by Royal Blood was a depressing testament to insular back-slapping within British music.
The two-piece from Brighton were endorsed in the form of a t-shirt worn by Arctic Monkeys drummer Matt Helder at Glastonbury, before they'd released a single track. This promotion can't have hurt their stratospheric rise, and now their largely formulaic riffs are being heralded by NME as "dragging rock music out of the ghetto".
Foo Fighters' win of Best International Band was also beyond depressing, as there are so many more inventive international offerings in the form of Future Islands, The War On Drugs and Interpol. They really should've renamed the award "Band That Can Still Sell Out Stadiums and Not Move On Musically For Twenty Years". Another glaring omission was Canadian Mac DeMarco from Best Live Act.
NME Music Photography Awards 2014

Show all 7
Personally, I've seen more rock n roll presence from the Piccadilly Rats on Manchester's Market Street than from the NME winners. If you're unfamiliar with the Piccadilly Rats, it's a bunch of blokes in rodent masks playing scratchy covers in the rain. They have more panache than the stodgy Royal Blood, who seem to have taken the world of British rock by storm, despite, as one person has put it, sounding like the "background music in an Xbox advert".
The ceremony was a whitewashed boys club, with not a single person of colour picking up an award. The only woman who received a music award was Iggy Azalea, who should probably take some history lessons, ditch the blaccent, and learn what the term "cultural appropriation" means before she's honoured with any more industry accolades.
Alex Turner also received his second Hero of the Year award, which is beyond laughable. What has he done this year apart from be caught out for avoiding tax? Surely he's more of a contender for Farage's prize, since y'know, more than a million people visited Trussell Trust food banks last year and one in five live below the official poverty line.
But hey, what do I know? I'm no rock star.
Register for free to continue reading
Registration is a free and easy way to support our truly independent journalism
By registering, you will also enjoy limited access to Premium articles, exclusive newsletters, commenting, and virtual events with our leading journalists
Already have an account? sign in
Join our new commenting forum
Join thought-provoking conversations, follow other Independent readers and see their replies