Andrew Adonis: London by bus
To understand how London's bus system works I'm undergoing a week of immersion: riding 50 routes in inner and outer London, including the most congested and popular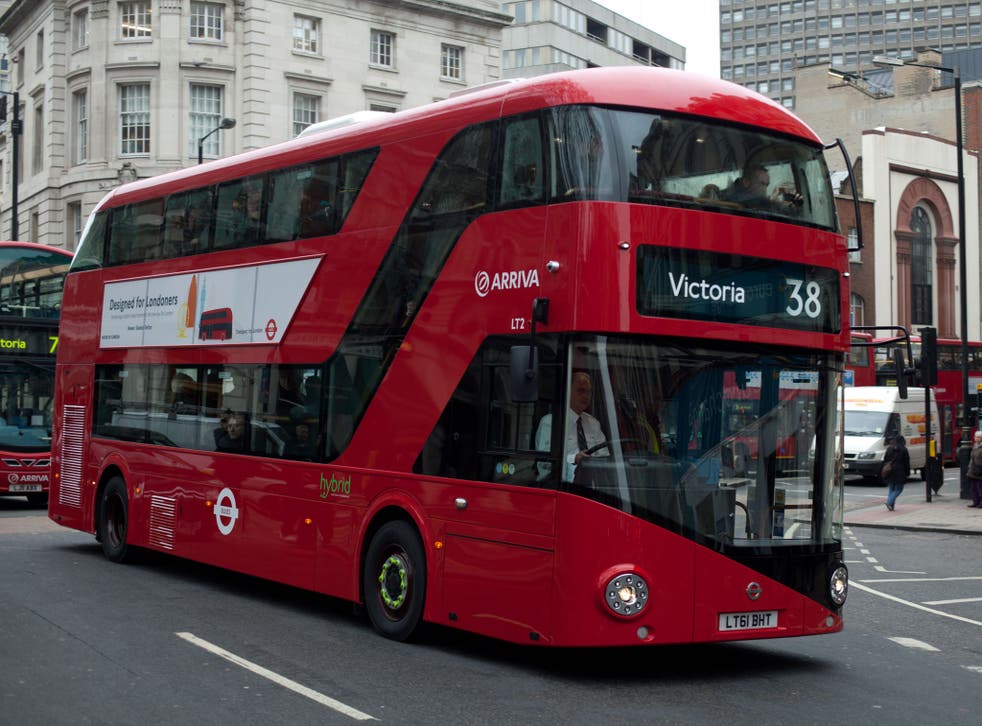 Buses are the poor relation of public transport. Train and Tube get the limelight, yet every day twice as many passengers ride London's buses as the underground.
The number 25 alone - through Oxford Street, the City, Mile End and Stratford - carries 64,000 people each day, equivalent to the entire population of Crewe. To understand better how London's bus system works I'm undergoing a week of total immersion, riding 50 routes in inner and outer London, including the most congested and popular.
I'll be blogging in the Independent as I go. Here is what I'll be looking out for.
Congestion is a big issue. Since the millennium the number of journeys each year has risen from 1.4 to 2.3 billion, and there are now as many bus journeys made in London as the rest of England combined. A recent survey found a quarter of all bus users reporting their bus overcrowded. With London expanding by 100,000 people per year- almost four double-deckers of new-comers each day- how is the bus system going to cope?
I doubt the new 'Boris bus' is the answer. I say this as an admirer of the external design of Thomas Heatherwick's new Routemaster. It has the distinctive curves and elegance of the old Routemaster, which still runs on central London stretches of routes 9 and 15 for tourists and aficionados. But aesthetics are not enough; buses have to be practical too, and the problem with the new Routemaster is that it reduces capacity while increasing costs. Each bendy bus on Route 25 could carry 149 passengers. That is 63 more passengers than the new Routemaster, which carries fewer passengers even than standard double-decker.
Who uses the buses? I'm keen to see the faces behind the figures. While rail services are most often used by 25-44 year olds, all ages use the buses roughly equally. And Londoners of all incomes use buses, particularly the less well off. Around two-thirds of all bus trips are made by those whose annual household income is less than £25,000, compared with just one-third of rail trips.
I will be spending Monday riding some of the busiest routes, including those through Kennington, Oxford Street, the City, Tottenham Court Road and Stratford, as well as two of the busiest rail termini: Waterloo and Victoria.
Tuesday I get out to suburban London, where many routes are similarly congested, particularly where underground and rail services are sparse or non-existent. This includes routes such as the 282 from Orpington to Lewisham, and the 96, serving Bluewater, Bexleyheath and Woolwich.
London's night economy is huge and it couldn't function without London's night buses. Here again passenger numbers have exploded - by almost 200% since 2000. Night buses serve not only the leisure economy- pubs, bars, clubs, theatres and concerts- but also hundreds of thousands of night workers. Along with creaking capacity, safety is a concern with crime on night buses up by nearly half in the past two years. So I will be hitting the town from 11pm until 7am on Thursday-Friday, riding night buses from Trafalgar Square and Shoreditch, and then over to Heathrow, where the early shift is entirely dependent on night buses.
That's why I'm taking a week off from 'minding the gap,' to 'move down inside the bus.'

Andrew Adonis is Shadow Infrastructure Minister.
Join our new commenting forum
Join thought-provoking conversations, follow other Independent readers and see their replies