Anonymous hackers threaten to take down Facebook, but in the fight between Anonymous and Zynga, everybody loses
Anonymous hackers have threatened to take down Facebook and offer Zynga's games for free in protest.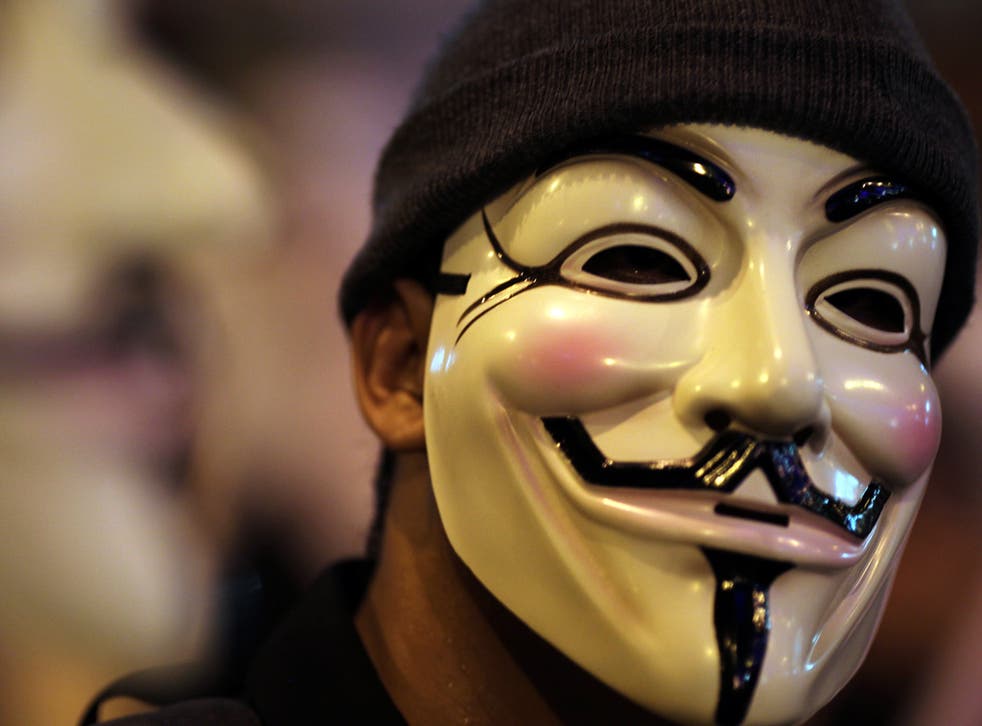 Anonymous, the internet hacktivist group known for its widely publicised and high profile DDoS (distributed denial of service) and website defacement attacks, have threatened to take down Facebook and release Zynga's portfolio of games for free to the masses.
The reason for the attack, which they are calling '#OP MaZynga', is due to Zynga's announcement that it will lay off 1,000 of its employees and begin outsourcing work to third parties in a bid to save money and stay afloat.

Zynga made its initial layoff announcement during Apple's recent iPad Mini event, using the high profile distraction to its advantage, laying off 5 percent of its workforce whilst avoiding as much media coverage as possible. Many people, myself included, felt that the timing of the announcement was extremely irresponsible. Zynga's unceremonious dismissal of staff was a very ill advised move.

But the fact of the matter is, Zynga is in trouble. Their stock price has dropped 75 percent over the past 12 months and recent investments in games such as 'The Ville' and the company's $200 million dollar acquisition of OMGPOP for 'Words with Friends' has cost them dearly. The good ship Zynga is sinking and the only way they can stay afloat is to offload staff, cut costs and pray that their games stay relevant, and user engagement doesn't continue to drop off.

Anonymous threatening to make Zynga's games available to the masses for free is not going to help Zynga's remaining staff one bit. If such an attack were to take place, it would have a  devastating effect on Zynga's business, stock price and advertising revenue. Anonymous will simply amplify Zynga's woes and risk the job security of many more Zynga employees in the process. This is why an attack of this nature would be bad for everyone involved.

As far as Facebook is concerned, Anonymous have threatened to 'take down Facebook' several times. It hasn't happened yet, and it is unlikely to happen.

But with all that being said I applaud Anonymous for bringing further attention to Zynga's recent behaviour. What Zynga did was irresponsible and they should at least acknowledge this to the public. Zynga have admitted to possessing £1 billion in cash and equivalents, could that money have been used to at least try and retain their employees? Maybe they have already tried. If they had tried, then they should have made that clear and not brushed the matter under the carpet, whilst the media had their collective eyes fixed solely on Apple's keynote.

If you ask me, Anonymous have already succeeded, and their threats - even if they come to nothing - have raised awareness of Zynga's miss-steps. For that they deserve to be acknowledged. I think it's important to have groups like Anonymous in the online world. Sometimes they may be a little misguided, but they give the internet a voice that has the potential to be used for good. On this occasion they have made their collective voices heard and the media is closely watching every move that Zynga makes. That's all that really matters.

What do you think of the whole mess? Do you think Anonymous will successfully carry out their plans on Guy Fawkes Night, or is this just another publicity stunt? Were Zynga right to lay off staff, despite all the money they have in the bank?

Let us know in the comments below.
Register for free to continue reading
Registration is a free and easy way to support our truly independent journalism
By registering, you will also enjoy limited access to Premium articles, exclusive newsletters, commenting, and virtual events with our leading journalists
Already have an account? sign in
Join our new commenting forum
Join thought-provoking conversations, follow other Independent readers and see their replies