Barrow-in-Furness the 'least happy' in the UK? Let me put you right
My home town has qualities no 'survey' can uncover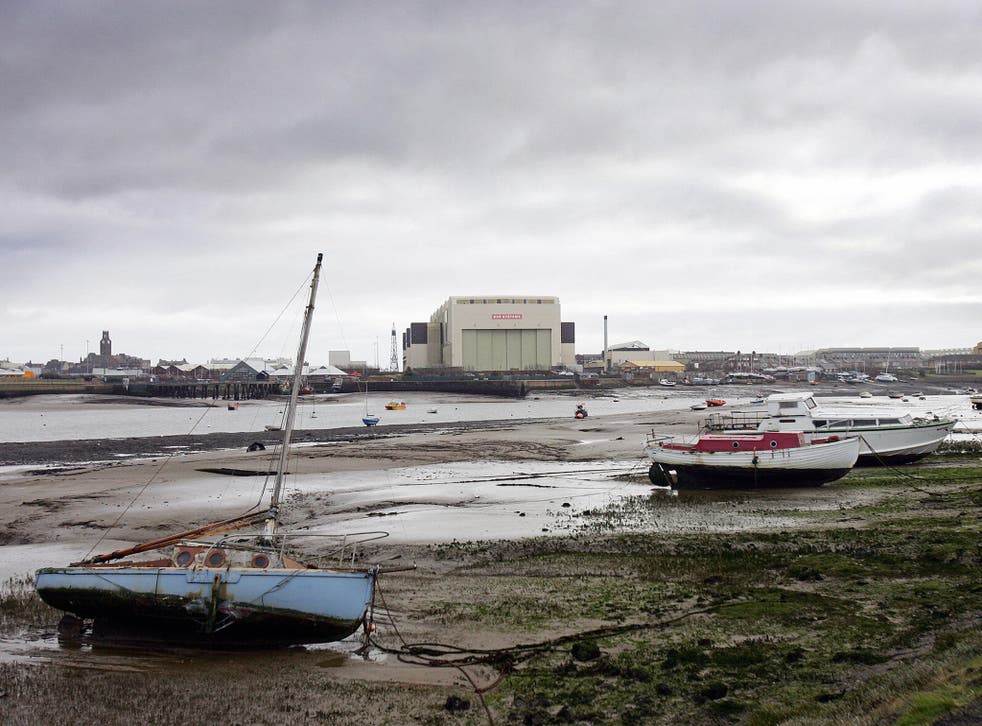 According to David Cameron "the central political challenge of our times" was improving society's sense of well-being. To that end, he ordered an annual piece of research to be conducted by Office for National Statistics - the Personal Wellbeing survey. There are other issues that confront us, such as infrastructure, Islamic extremism, climate change, public spending deficit, state of the NHS, education. But the PM has decreed that happiness outweighs them all.
Which I suppose it does, really. After all, we can forgive and forget many things if fundamentally we're grinning broadly, skipping along the road avoiding the potholes and jams, sitting have a laugh in the hospital waiting room, beaming at another terrorist video, loving the fact that our wildlife is fast disappearing, revelling in the delightful behaviour of the illiterate yobs on the top deck of the bus.
But measuring how satisfied we are with our lot is incredibly difficult. I've sat on boards where inevitably every so often the subject turns to assessing customer satisfaction. They're asked to give marks from 0 to 10 with 10 being the most content. They go and pan everything, giving the different categories twos and threes. Then, asked to give an overall assessment, they score a nine.
Now, however, I feel a direct connection with Cameron's efforts. My home town, Barrow-in-Furness in Cumbria, has been judged by the ONS to be the least happy area in Britain.
I still visit Barrow, have family there, and retain a deep affinity with it. It's a dour, industrial place, the site of what remains of British submarine-building.
Weather-wise, it's permanently windy – with the Westerlies blowing in from the Irish Sea (I swear I did not see a vertical tree until I came south, all the trees in Barrow were bent over by the wind, many of the people too). The housing stock is solid and workmanlike, in grids of red-brick terraces (you could buy an entire street for the price of one townhouse in West London).
The happiest and the unhappiest

Show all 9
While there are jobs in the shipyard, they do not exist in the same numbers these days – the Yard has seen its workforce drop from 15,000 when I was at school to below 5,000 today. But compared to many Northern towns that have been blighted by the decline in mass employment in manufacturing that grew entirely on the back of large factories and mills Barrow has remained relatively immune.
There is beauty, too. The town is surrounded on three sides by the sea with the Lake District fells to the north. Some of the roads in the centre are broad, leading to squares that are lined by proud Victorian buildings and statues. On the outskirts, there is a fine ruin of Furness Abbey, a quiet evocative monument.
It would be foolish to pretend life in Barrow is easy. Yes, if you're one of the few employed in the shipyard. For the unemployed, seeking work, it is tough. That difficulty is exacerbated by the sense of isolation. Barrow is a long way from anywhere – 40 minutes to the nearest motorway, and serviced by a railway that staggers across the viaducts of Morecambe Bay. Getting school pupils to raise their game, to aspire to top universities outside the north, to pursue jobs offering high-flying career paths, to believe in themselves is difficult – but again, similar to other working-class locations.
For a start, Barrow is a glass half-empty place. Its locals love a good moan. Go into any bar, and there will be some blokes mouthing off about this or that. They do not suffer fools, and can smell insincerity and someone hamming up a mile away.
They can be direct, they will call a spade a spade. If they think you're fat they will say so, to your face. But it would be wrong to equate their forthrightness with rudeness. Usually there is no malice, no hurt intended. Indeed if it was pointed out to them that they had indeed inflicted pain, they would be mortified.
Neither should their grumpiness, frequently aided and abetted by a growling, monosyllabic delivery be mistaken for misery. They're never happier than when staring into the bottom of a pint glass putting the world to rights. And they don't take easily to strangers. That detachment from the rest of Britain, stuck on the end of a peninsular, makes them wary.
I'm picturing the scene as an earnest ONS researcher, bearing a clip-board asks someone how they're feeling. Woe betide the questioner if they're recognisably an off-comer, worse a southerner. They will get short shrift, possibly told in no uncertain terms where they can stick their daft survey.
They're not easily impressed. I once had a summer job from university cleaning trains. We were sitting in the tea hut when the question I was dreading duly came. "Which university are you at?" I swallowed hard, and said "Cambridge." To which my interrogator smiled, and said, "Oh aye, that's on King's Lynn line ain't it?" "Yes," I said, much relieved. "Yes it is."
Register for free to continue reading
Registration is a free and easy way to support our truly independent journalism
By registering, you will also enjoy limited access to Premium articles, exclusive newsletters, commenting, and virtual events with our leading journalists
Already have an account? sign in
Join our new commenting forum
Join thought-provoking conversations, follow other Independent readers and see their replies