Bi Visibility Day: We're bisexual, and here are the biggest misconceptions about us
We're not greedy, confused, attention-seeking or un-Christian – and yes, we exist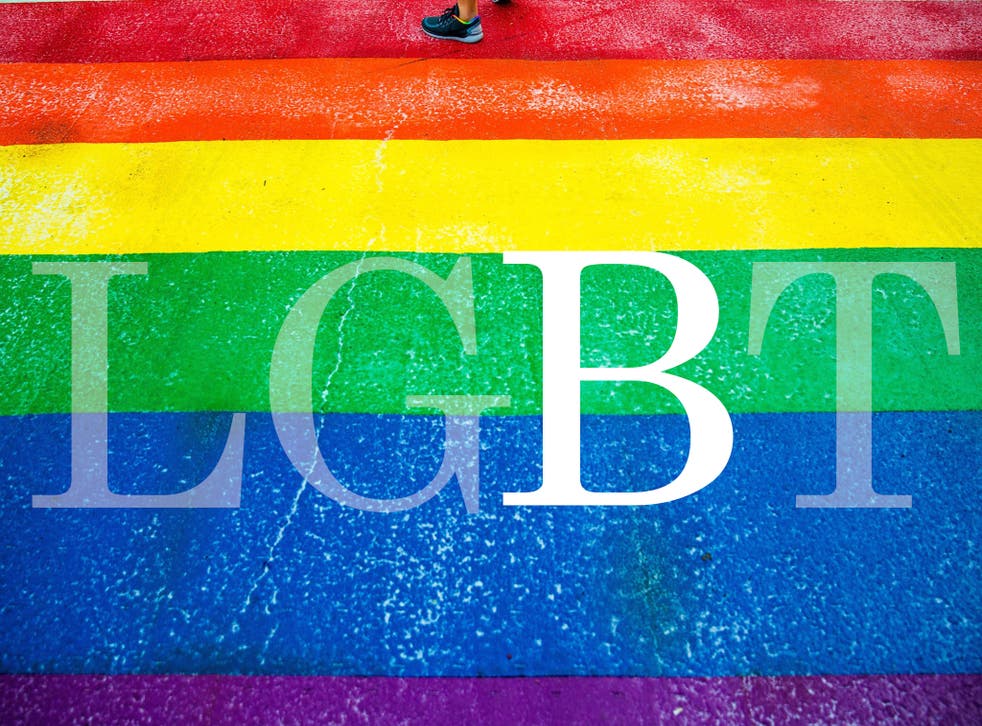 To mark #BiVisibility day, we asked our bisexual readers to tell us what they thought were the biggest issues and misconceptions surrounding their sexuality. Here is what they said:
Gabi Sivertsen, 18
"The stigma of every bi person 'picking two sexualities because they couldn't get guys' or 'just saying you like girls so you can mess around with more people'. Slut-shaming is too much of a problem. Bi slut-shaming even more so. Its often interesting how much hate and shaming can come from the LGBT community itself!
I have been told that I'm bi 'for attention' and that my first relationship I ever had with a female was 'just a way for me to fake something interesting about myself'. Ironically enough, it was a gay guy who told me that, and he fully understood the issues of coming out. But sexuality is fluid, and labels are there for reference points. Everyone should feel free to express their sexuality how they wish."
Follow Gabi: @CrazyMadDreamer
Syn Delano, 35
"One of the biggest issues facing bisexuals is our identification not being taken as seriously as other sexual orientations. Growing up in a religious household, I didn't know how to express the difference I felt. It was something I chose to suppress until I was in my twenties because the comments of bisexual people being confused and greedy were off-putting. It was no different than someone who knew they'd always been attracted to the same sex. Of course, everyone who identifies as queer has misconceptions hurled at them, but it always made sense to me to stand together instead of discounting other people's orientation."
Follow Syn: @theepurpleonion​
James Evans, 23
I've recently come out as bisexual and people have been really supportive. However, as a group we do face some rather laughable prejudices. Some people accuse us of being 'greedy' - as if there's a finite amount of sex in the world and we're having/hoarding it all. I've also been told I'm indecisive - like those people who use both salt AND pepper on their food. When these people run out of complaints they often claim that they 'just don't get it'. That's probably because we're getting all of it and there's none left for them. Ah well.
Follow James: @jamesevans42
Ashley Wilcox, 33
"I'm a Quaker minister, and when I came out as bisexual responses were supportive, skeptical, and chagrined (or some combination). It hurt when people I loved told me that I had strayed from God's path.
People have asked me if I have a good Bible verse to respond to the passages saying that homosexuality is a sin. The one verse I have is 'By their fruits you will know them' (Matthew 7:20).
By waiting to see what kind of fruit these relationships bear that we will know whether they are good or not. It takes a while, but relationships do bear fruit. And we can be changed by them; I know this from experience. It is because I had friends in high school who were out as gay and lesbian that I came to believe that their love was not a sin. It is because I have worshiped and worked with transgender people that I understand a little better the struggles that they face. It is because I had brave examples of how to live faithfully as a bisexual that I was able to be honest about my own sexuality."
Follow Ashley: @ashleymwilcox
Read her blog: questforadequacy.blogspot.co.uk
Les Floyd, 41
"I have just short of 145,000 followers on Twitter, and today I 'came out'.
I've been bisexual since my teens. I think I've actually been afraid of telling people. Now, over 85 people have favourited my post, and I feel the love!
Twitter Analytics tells me that my tweet has now been read over 4,000 times, and there has been absolutely no bad comments. Everyone seems to be happy with it.
Being Bi is not a choice or preference.
It's you.
It's just you.
Laugh and love your life!"
Follow Les: @Lesism
Robin Renee, 49
"As a singer-songwriter I notice I have written fewer songs addressing sexuality as directly as I might – I wonder sometimes if that's been a subtle response to the way bisexuality among women and other female-bodied people is often trivialized and fetishized. When I hear there is a club or event where bi women are 'hot' but bi men are not welcome, I know that is where I don't want to be. I do my best to be visible and vocal as a bi person to help make space for all of us to be authentic, to be understood as full, three-dimensional beings."
Follow Robin: @spiritrockssexy
Watch her on YouTube here
Catrin Cooper, 31
"No, my bisexuality is not a phase.
Yes, I may end up with a man. But I may also end up with a woman.
Yes, I have hot sex with women. No, that doesn't make it 'hot lesbian sex' because like gender, sexuality doesn't change during intercourse.
You could turn me straight? Ha. Yeah, that's funny."
Follow Catrin: @catrincooper
Sarah Moore, 24
"I found it difficult to come to terms with the word 'bisexual' as an adjective for myself, as I'd always associated the prefix 'bi' to be reflective of two genders, which is something I don't believe. This is why I use 'bisexual' as an umbrella term to incorporate pansexuality, omnisexuality, and other queer identities. Through discussions with other bisexual people, I've learnt that the only way we make progress to reassure people that bisexuality includes all genders is to use the term to describe ourselves. We need to take bisexuality to the forefront of the conversation, embrace fluidity and break down the myths that surround bisexuals. We are here. We are queer. We're not going anywhere."
Follow Sarah: @sarahmoorexo
Rhe Benger, 29
"It's easy for people to be assumed straight or gay, with no awareness to think that a person may in fact identify as bi or not within a binary. Comments in the media about 'non-practising bisexuals' and other stereotypes are damaging, and ultimately show a lack of understanding which does nothing to challenge biphobia.
In all honesty, I have walked a tricky path identifying within the LGBT community as I don't necessarily feel represented. In the past I have felt invisible, dismissed and spent time feeling that I don't exist in the eyes of people and ultimately society. Being able to work and socialise in safe spaces with allies has empowered me to feel proud of my identity and step up to be visible for others on their journey around me."
Some of our favourite #BiVisibilityDay tweets
Register for free to continue reading
Registration is a free and easy way to support our truly independent journalism
By registering, you will also enjoy limited access to Premium articles, exclusive newsletters, commenting, and virtual events with our leading journalists
Already have an account? sign in
Join our new commenting forum
Join thought-provoking conversations, follow other Independent readers and see their replies