Boat Race 2015: Has the tide turned in favour of women's sport?
There might be a long way to go, but there is certainly a feeling of a shift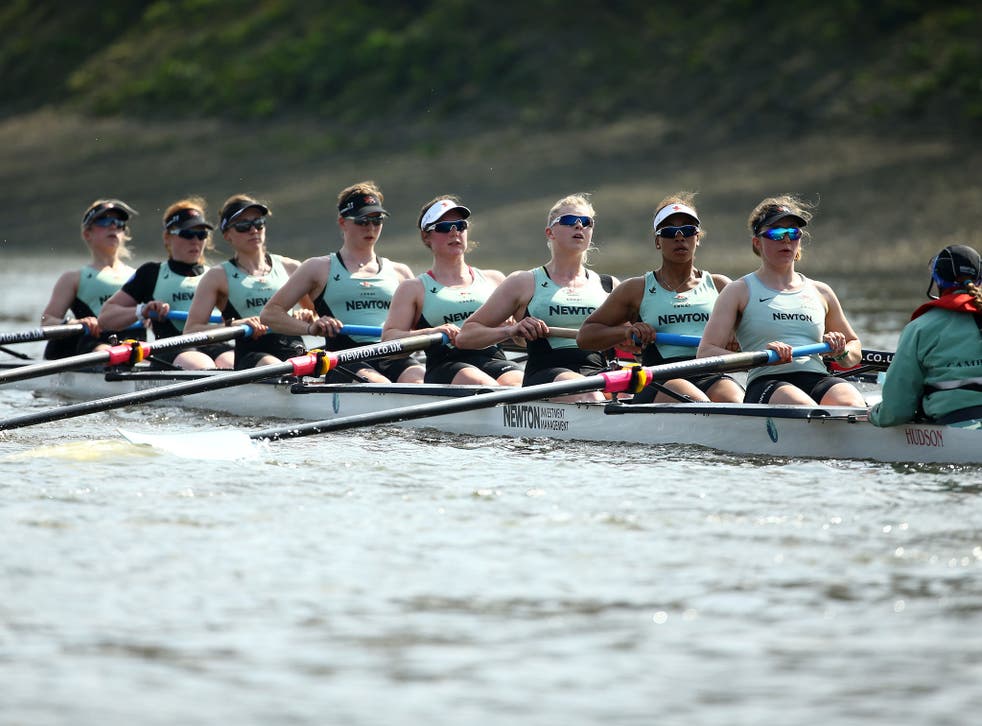 Were you glued to the football last night? You weren't? Well, it was a nail-biter, England taking on Norway in a replay of the European Championship qualifier – or, to be more precise, a replay of the final seconds of the game, kicking off with a 96th-minute penalty, after the referee admitted she had made a mistake in last Saturday's game.
Chances are the reasons you didn't catch it was because it was a women's under-19 match. But whether it's on your radar or not, it has sent shockwaves through the sporting world, with many criticising Uefa's decision as farcical. One thing's for certain though – it has given the lie to the idea that women's sport is boring.
In fact, so have quite a few events lately. Tomorrow's Boat Race will be a historic occasion because for the first time the women's teams take to the Tideway, along the same stretch as the men. The women's race will even be broadcast on the BBC, hosted by Clare Balding.
Has the tide turned, as it were, in favour of women's sport? There might be a long way to go as far as sponsorship deals and prime-time TV slots are concerned, but there is certainly a feeling of a shift. Sport England's "This Girl Can" campaign, featuring sweaty, laughing, real women and some kick-ass slogans, was met with an uproarious response. The organisers hope it will inspire more women to take up sport. Sky Sports is broadcasting the Netball Superleague, and here on i, we endeavour to cover women's sport as much as possible without bowing to tokenism.
There will always be those who'll say that because men are stronger, faster and have more stamina, the sport they play is more exciting. But skill is just as important a factor. Take snooker. Yesterday, Reanne Evans faced off against Ken Doherty in a bid to become the first woman to reach the World Championship at the Crucible.
And, despite being a puny little woman, she just about manages to lift a cue with the same grace as the 1997 world champion. Whether it's on the baize or on the pitch, women are proving they can compete when it comes to skills and thrills.
Register for free to continue reading
Registration is a free and easy way to support our truly independent journalism
By registering, you will also enjoy limited access to Premium articles, exclusive newsletters, commenting, and virtual events with our leading journalists
Already have an account? sign in
Register for free to continue reading
Registration is a free and easy way to support our truly independent journalism
By registering, you will also enjoy limited access to Premium articles, exclusive newsletters, commenting, and virtual events with our leading journalists
Already have an account? sign in
Join our new commenting forum
Join thought-provoking conversations, follow other Independent readers and see their replies