Boko Haram is a vicious sideshow - Nigeria's self-serving elite is the real culprit
The teenage girls abducted in Borno state were part of a tiny minority making it to secondary education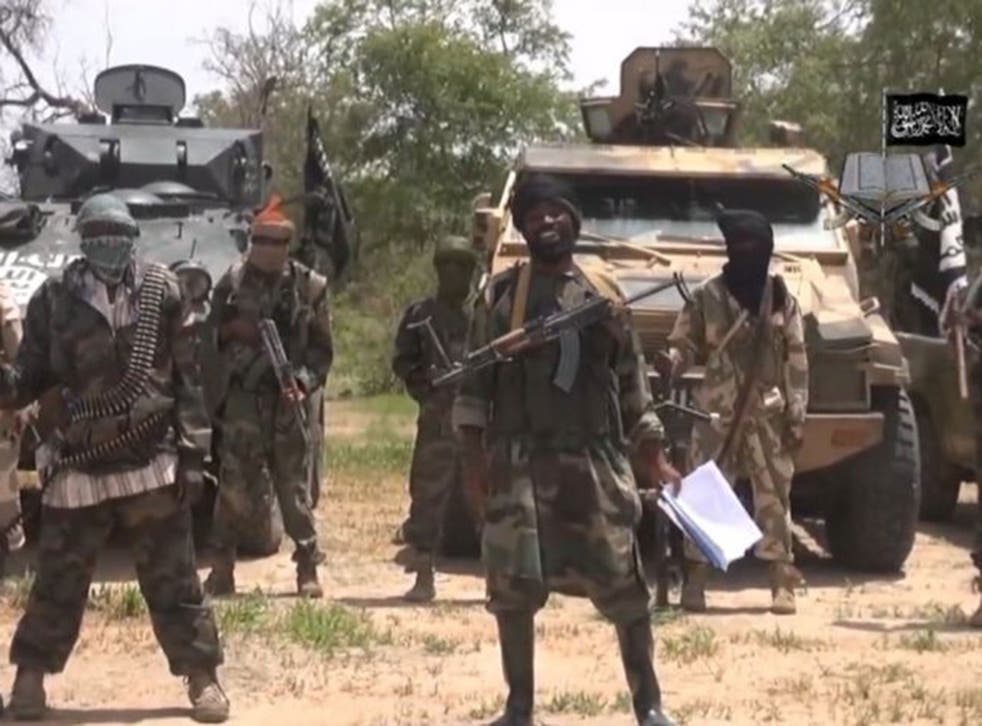 Vigils will be held around the world today to mark the 100th day in captivity of over 200 girls kidnapped by Boko Haram from a school in northern Nigeria. The anniversary is a poignant reminder of the wider threat to girls' education posed by Islamic extremism. Yet the greatest threat of all comes not from gun-toting Jihadists, but from the failure of political elites to provide universal education.
No country illustrates that failure more comprehensively than Nigeria. The teenage girls abducted in Borno state, northern Nigeria were exceptional. They were part of a tiny minority making it to secondary education. That's why they were targeted by Boko Haram. Girls in Borno average less than half-a-year of schooling - and just one-in-twenty make it beyond primary school.
While much of Africa has made progress in education Nigeria is slipping backwards. Over 10 million primary school age children are out of school, two-thirds of them girls. Behind the headline numbers are some of the world's deepest education inequalities. Children from the poorest 20 per cent of households get three years of schooling, compared to over 12 years for those in the richest households. Being born a girl in northern Nigeria is a passport to illiteracy and a life of diminished opportunity.
Depressing as the out-of-school figures may be they tell only a partial story. The quality of education delivered in Nigeria's classrooms is woeful. Half of the children who get through six years of primary schooling emerge unable to read a simple sentence or add two digit numbers. There's a good reason for these outcomes. Most of Nigeria's teachers are unable to pass primary school exit tests. Add to this a chronic shortage of textbooks and you get a recipe for schooling without learning
Chronic under-financing is at the heart of the crisis. Nigeria allocates just 3 per cent of GDP is allocated to education - one of the lowest levels in the world. Inadequate public spending leaves parents to foot the bill - and many are too poor to pay.
In pictures: Nigeria kidnapped schoolgirls

Show all 35
Hopes that a decade of economic growth would change the financing picture have proved illusory. Nigeria has now overtaken South Africa as the region's largest economy. Thanks in part to the generous allocation of oil trading and import licenses under President Goodluck Jonathan, Nigeria has one of the world's fastest-growing populations of millionaires and billionaires. Luxury goods markets are booming - as is the market for private jets. Unfortunately, systemic tax evasion and endemic corruption have limited collection of the revenues needed to finance education and other basic services.
Financing is just one part of a wider political failure. Early marriage is a major barrier to education in Nigeria. Some 40 per cent of all girls in Nigeria marry by the age of 18 - and just 2 per cent of these children attend school. Yet successive governments have failed to tackle the issue.
For all its moral depravity Boko Haram understands the power of education. There is a reason the group attacks school children, assassinates teachers, and destroys schools. Its leaders know that the literacy, opportunity and hope that come with education are the enemies of religious extremism and intolerance.
Nigeria's government should be doing far more to bring back the girls abducted from Borno. But the country's political elite needs to rethink its neglect of education. National security, stability and shared prosperity cannot be built on a school system that destroys the potential of so many of Nigeria' children.
Kevin Watkins is Executive Director of Overseas Development Institute
Register for free to continue reading
Registration is a free and easy way to support our truly independent journalism
By registering, you will also enjoy limited access to Premium articles, exclusive newsletters, commenting, and virtual events with our leading journalists
Already have an account? sign in
Register for free to continue reading
Registration is a free and easy way to support our truly independent journalism
By registering, you will also enjoy limited access to Premium articles, exclusive newsletters, commenting, and virtual events with our leading journalists
Already have an account? sign in
Join our new commenting forum
Join thought-provoking conversations, follow other Independent readers and see their replies