'Bongo bongo land'? Ukip's lunatic fringe has done David Cameron a favour
Defiant as the MEP may be, Godfrey Bloom's comments won't help his party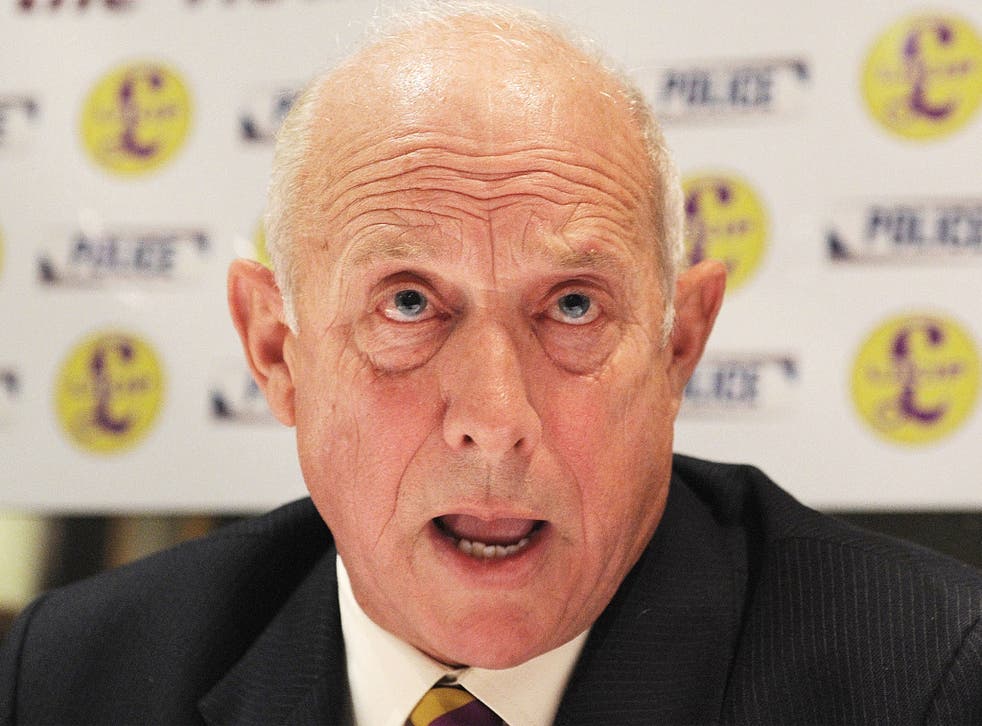 Speculate about the outcome of the next general election and a single sentence is unavoidable: "It depends what happens to Ukip." Ukip is the great, big wild card in British politics. Recent stunning electoral success means the party's fate over the next couple of years is of considerable significance. When a senior Ukip figure starts talking about "bongo bongo land" there are implications for the British political landscape too.
Ukip's implosion would help David Cameron more in 2015 than a thousand Lynton Crosbys and the recruitment of President Obama's entire election-winning team. In contrast, a strong Ukip showing at the next election, depriving the Tories of votes in key target seats, could propel Ed Miliband in to No 10 even if Labour fails to get its act together between now and then.
Of course, it might be that the "bongo land" utterance by the Ukip MEP Godfrey Bloom only adds to the party's appeal and encourages more Conservative MPs to look longingly towards a party that some already contemplate joining. For sure a lot of them agree with the substance of Bloom's argument, that overseas aid is a waste of money. Perhaps some Tory voters might enjoy Bloom's tone, too, and the unrepentant interview he gave during yesterday's Today interview.
Polls suggest that a growing number of them are also opposed to the aid budget. Ukip has been underestimated before and might be again. The resolute insularity of parts of England, unwilling to face the consequences of an increasingly interdependent world, is a factor in every leader's calculations, not least when these voters now have a party that speaks for them.
But Ukip's leader, Nigel Farage, has set the party a much higher barrier than one that merely echoes the prejudiced banalities of some voters. After last May's triumphant local elections, and with every justification, Farage declared that his party was now a serious national political force. In a characteristically thoughtful and engaging manner, he compared Ukip with the SDP. In the 1980s the SDP had such an impact that it forced the Labour Party to change.
He predicted the rise of Ukip would similarly refashion the Conservative Party. When he made these observations Farage had already made a deep and perhaps historic contribution to British politics. I doubt if David Cameron would have offered an In/Out referendum on Europe last January if potential Tory voters and MPs did not have an alternative party to support. That is quite an achievement for Farage, to force a Prime Minister to offer a referendum he does not want to hold and one that will make his leadership hell if he ever has to stage it.
So Farage has asked Ukip to be judged as a major political party, not merely as an eccentric pressure group. On that basis Bloom's comments and defiant response mark a very dangerous moment for Ukip, and are emphatically not an opportunity to pick up even more support.
The sequence exposes an amateurish fragility. More experienced politicians know that in the modern era they are on the record 24 hours a day. A cabinet minister made a wary observation to me recently. With Twitter there is no such thing any more of being "off the record", almost everything gets out. He is right. Those who are worked up about the suppression of information in the UK miss the point. They should be far more worried that there is too much information for us to handle.
For Ukip this world of eternal and instant communication is especially relevant. In Farage they have the perfect leader, convivial, clever and a good communicator. But for a party to be credible those who are beneath him in the hierarchy must be almost as good. At the very least, if they are the types who go around talking of "bongo bongo land", they must only do so late at night in their own homes when no one is listening. The tape recorder has been around for quite some time. Bloom's comments were recorded in a public place. Smart politicians are aware of such dangers and keep their more inflammatory thoughts to themselves. How many other Bloom-like figures are active in Ukip, near to the top of the party? How many are like him in being unused to much media attention and will therefore be caught expressing what they really think? Inevitably there will be some.
Newish parties are not ready for the level of scrutiny common in British politics. One of the reasons more scandals have afflicted the Liberal Democrats than the two bigger parties is because they date back to the pre-Coalition era when few paid any attention to them. Now they are on the record all the time and they know it. Senior Ukip figures will make the same discovery at a make-or-break phase for them in the electoral cycle: the run-up to the next general election. There will be more stories like the one relating to Bloom.
The tardiness of Ukip's response also reflects its inexperience. When in the last Parliament a junior Tory frontbencher made what might have been interpreted as a racist remark, David Cameron sacked him immediately and appeared on every media outlet declaring that he found the words unacceptable. In contrast Bloom appeared on Today, still speaking as an MEP for Ukip and appearing to enjoy himself, joking that he would apologise to the ambassador for Bongo Bongo Land. Again, I am fully aware that there is part of the electorate that will listen to this and think "Good old Ukip... They have a sense of humour… They speak like we do, unlike the rest of them". But for a party seeking wider appeal there is an issue of credibility.
The SDP had very heavy doses of credibility from the beginning. They had MPs and former cabinet ministers. Ukip make a different pitch, as outsiders in the anti-politics era, but for a party to make headway beyond the fringe they need to be professional and credible, not whacky and crude.
This matters to Ukip for several reasons. It is possible that some newspapers beyond the Daily Express could endorse Ukip not only at the European elections, but at the general election. To take one example, The Sun was sympathetic to Ukip at May's local elections, but it will not want to be identified with a bunch of eccentric amateurs at a general election. Similarly some anti-Europe voters now have the chance of an in-or-out referendum under Cameron. They have an alternative vehicle in a party that could win the next general election. Too many more bongo land stories will not appeal beyond Ukip's small core vote.
After the Bloom saga Ukip remains the great wild card at the next election. It could still perform well enough to single-handedly deprive the Conservatives of a majority. But if I were Cameron, I would dare to hope for the first time since May that the amateurish conduct and casual prejudices of Ukip will become as much of a running theme as its capacity to pose a fatal threat to the Conservative Party.
Steve Richards performs his one man show 'Rock'n' Roll Politics' at the Edinburgh Festival until 25 August
Register for free to continue reading
Registration is a free and easy way to support our truly independent journalism
By registering, you will also enjoy limited access to Premium articles, exclusive newsletters, commenting, and virtual events with our leading journalists
Already have an account? sign in
Register for free to continue reading
Registration is a free and easy way to support our truly independent journalism
By registering, you will also enjoy limited access to Premium articles, exclusive newsletters, commenting, and virtual events with our leading journalists
Already have an account? sign in
Join our new commenting forum
Join thought-provoking conversations, follow other Independent readers and see their replies