Brit Awards 2015: 5 things they can do so it's not so mind-achingly boring and irrelevant next time
Can you imagine how great it would be to see someone like Noel Gallagher tearing into Kim Kardashian on live TV?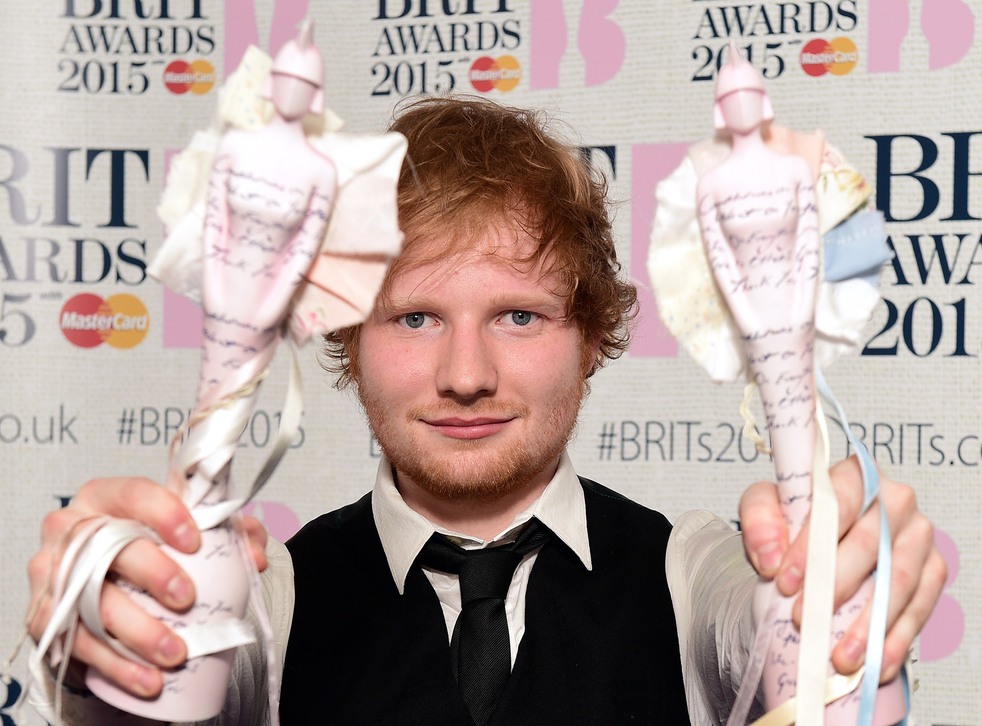 Last night's Brit Awards show was yet another sad reminder of how well we manage to balls-up entertainment - lacklustre nominees mixed in with Ant & Dec, Madonna falling over, and some TV muting of Kanye West thrown in for good measure.
It says an awful lot that more people watched the Comic Relief Bake Off than Madge stacking it down some stairs, or Take That playing their bingo hall pop. To rectify this ceremonial salute to mediocrity, here are a few tips for the folks over at Brit Awards HQ.
1. Start recognising non-white musicians
2. Get some new hosts
It's tradition to have inert and mundane hosts at the Brits, but the awkward stage presence from Britain's much-loved (and outstandingly vapid) duo was painful to watch. Ant and Dec coasted through the ceremony on a stream of jokes that were irritating at best. So forget Jonathan Ross, James Corden, and the X Factor mob. Instead, bring in a host who isn't afraid to upset the pop stars, a la Ricky Gervais at the Oscars. Can you imagine someone like Noel Gallagher tearing into Kim Kardashian on live TV?
3. Find some new acts
The need to shepherd out Madonna and send Take That over to Her Majesty's Revenue and Customs has never been greater. The routine rotation of identikit pop acts desperately needs to end if we're to make it through the night. John Legend, Sia, Clean bandit, Duke Dumont - the list goes on...
4. Make sure the winners turn up
Nothing screws an awards show more than a winner not turning up. With Pharrell and Foo Fighters being last night's notable absences, the standard "thank you" video slows down the whole show and makes it utterly mind-numbing for everyone involved. If they want to restore some dignity to the Brits, then they can start by getting the A-Listers in their seats.
5. Make the performances memorable
If we're lucky we sometimes get to witness great performances and collaborations between artists across genres. While Kanye's performance certainly stood out, it was only a brief reprieve from the endless dross on show last night. The Brit's organisers need to look at past highlights to ensure that the quality is more consistent. Last year's Grammys with Kendrick Lamar and Imagine Dragons going toe-to-toe is one of them, and Rihanna's 'Umbrella' mashup with Klaxons at the Brits in 2008 is another. Sometimes the risk doesn't always pay off, but there's always a lot more going on than just Ed Sheeran standing on stage strumming his guitar.
Brit Awards 2015: The winners

Show all 11
Register for free to continue reading
Registration is a free and easy way to support our truly independent journalism
By registering, you will also enjoy limited access to Premium articles, exclusive newsletters, commenting, and virtual events with our leading journalists
Already have an account? sign in
Register for free to continue reading
Registration is a free and easy way to support our truly independent journalism
By registering, you will also enjoy limited access to Premium articles, exclusive newsletters, commenting, and virtual events with our leading journalists
Already have an account? sign in
Join our new commenting forum
Join thought-provoking conversations, follow other Independent readers and see their replies