CBeebies past 7pm? For all our sakes, the BBC should keep this watershed
It would blur the lines of acceptability if evening schedules were filled with 'Horrible Histories'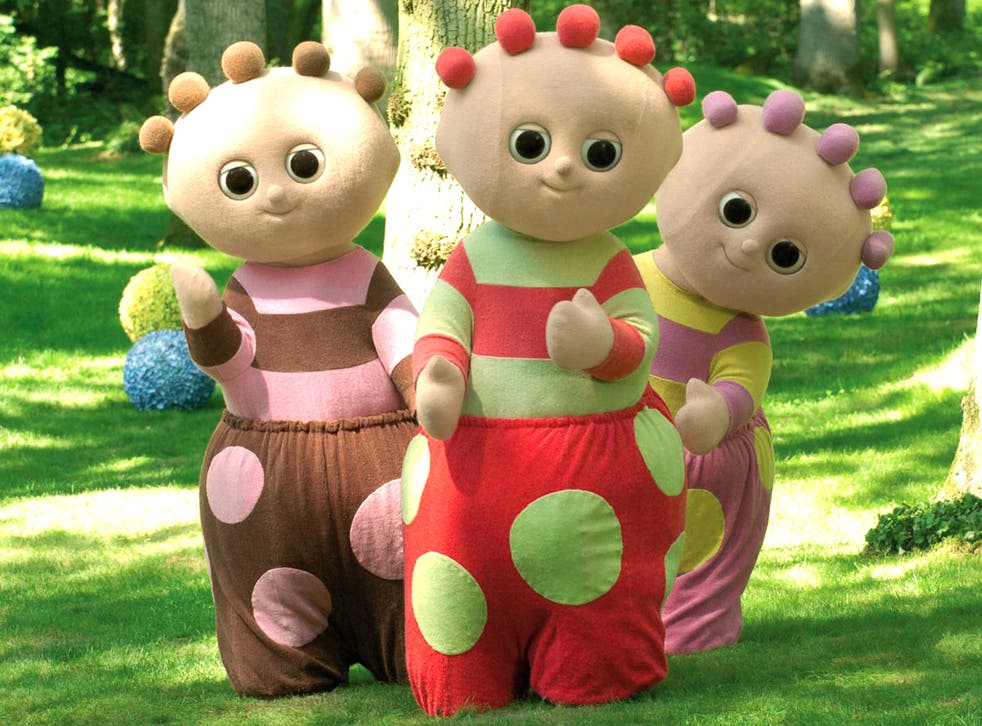 My three-year-old daughter has a name for Jon Snow. The veteran Channel 4 News presenter is called "Man on the Table" because, when he appears on our screen to present the news at 7pm, he looks as if he's sitting on the little table where our TV is perched. And Snow plays an important role in our house – he helps my child go to bed.
At two minutes to seven, while I wash up her plates and fix her bedtime milk, my daughter is watching CBeebies get ready for bed. There is a night-time song, showing all the channel's favourites getting into pyjamas and settling down to sleep. She too is in her pyjamas. Then the screen goes blank – by 7pm the channel is off-air. The signal could not be clearer – time for bed. Frequently, for work reasons, I need to switch to Channel 4 to catch the news headlines before we go upstairs and the bedtime stories start. The appearance of Snow does not keep my daughter up. She has seen her CBeebies (or "Bits", as she calls it) turn off. Man on the Table is here: it's bedtime.
I know I am just one of countless parents who use the rhythm of CBeebies – or CBBC for older children – closing down as part of the bedtime routine. So it is puzzling to learn that the BBC is considering extending children's programmes beyond 7pm to divert kids' attention from tablets and smartphones, which they use round the clock. While it is not being suggested that CBeebies programmes like In the Night Garden and Mr Bloom's Nursery would go beyond the threshold, there could be shows from CBBC, designed for the upper range of their audience – closer to 12 – on BBC1 and BBC2 after 7pm.
Of course, those over the age of six go to bed later than 7pm. And plenty of family programmes during peak-time evening viewing, like Strictly Come Dancing and Autumn Watch, appeal to both youngsters and adults alike. I remember, aged 11, being allowed up beyond 9pm to watch The Young Ones and Blackadder as a weekly special treat. But I knew these programmes were in the adult realm. Introducing specifically tailored kids' TV in the evening seems wrong. After 7pm, children are beginning to wind down for bed. It would blur the lines of acceptability if evening schedules were flooded with Tracy Beaker and Horrible Histories.
I realise the BBC has many issues with its children's TV. The BBC Trust, which published the report urging the corporation to introduce a radical shake-up of its children's programming, says audiences for CBBC, aimed at six- to 12-year-olds, and CBeebies, for the under-sixes, fell last year. There are 2.1 million children aged four to 12 who watch BBC1 and BBC2 but not, incredibly, the children's channels. CBeebies is on a continuous mission to reinvent and repackage. I have noticed that Postman Pat, which is still shown on CBeebies just after 7am (a crucial time when the channel comes into its own as a "babysitter", while parents get ready for work and school), relaunched so that the eponymous postie now carries out a "special delivery service" (changing with the times, presumably, because the Royal Mail can no longer guarantee first-class post arriving on time). But that finished in 2008, and now CBeebies shows repeats.
The BBC missed out on Peppa Pig, surely the standout hit of younger children's TV of the last decade, because the animators had tried to pitch an earlier cartoon to corporation executives, only to find it broadcast at different times each week – sometimes, bizarrely, close to midnight. The five-year-old pig is shown on Channel 5 and Nick Jr, the commercial channel available to Sky viewers. CBeebies and CBBC must compete with Nick Jr and its other commercial rivals, stuffed with gender-bracketed adverts for Disney princesses and racing cars.
But, notwithstanding Peppa Pig and the equally clever and funny Ben and Holly's Little Kingdom, by the same animating team at Astley Baker Davies, the BBC can hold its ground against its competitors, which many parents see as too commercialised and far from educational. Nick Jr also has a "bedtime hour", with episodes of Peppa Pig spliced between adverts for sparkly shoes and Bratz dolls, but after 7pm it just keeps going, with programmes throughout the night – presenting a bedtime nightmare for parents.
Equally, the BBC should not think that the answer to competition from tablets and apps is to stretch out programmes beyond bedtime. It should recognise the brilliance it already has, with superb entertainment like Octonauts (a favourite of Ed Miliband's children, Daniel and Sam, as we learnt this week) and Grandpa in My Pocket alongside genuinely educational programmes like Alphablocks (cartoon phonics for toddlers), and Nina and the Neurons (female lab technician shows kids that science is fun), and develop those shows for the web.
So, rightly, the BBC has just launched a CBeebies Playtime! app featuring Octonauts, and a CBBC app is being planned. It is right to develop its digital content of core programmes to keep kids loyal: in 2012, one in seven children aged five to 15 was using an iPad or other tablet, which is three times as many as in 2011. Leave it to parents to control their children's use of tablets. But please, BBC, the 7pm switch-off must be sacred.
Register for free to continue reading
Registration is a free and easy way to support our truly independent journalism
By registering, you will also enjoy limited access to Premium articles, exclusive newsletters, commenting, and virtual events with our leading journalists
Already have an account? sign in
Register for free to continue reading
Registration is a free and easy way to support our truly independent journalism
By registering, you will also enjoy limited access to Premium articles, exclusive newsletters, commenting, and virtual events with our leading journalists
Already have an account? sign in
Join our new commenting forum
Join thought-provoking conversations, follow other Independent readers and see their replies