Charing Cross Hospital has hardly been 'saved' - and the decision to cut its services will have a terrible effect on public health and medical training
It's hard to see this slash-and-burn as putting "clinical quality" first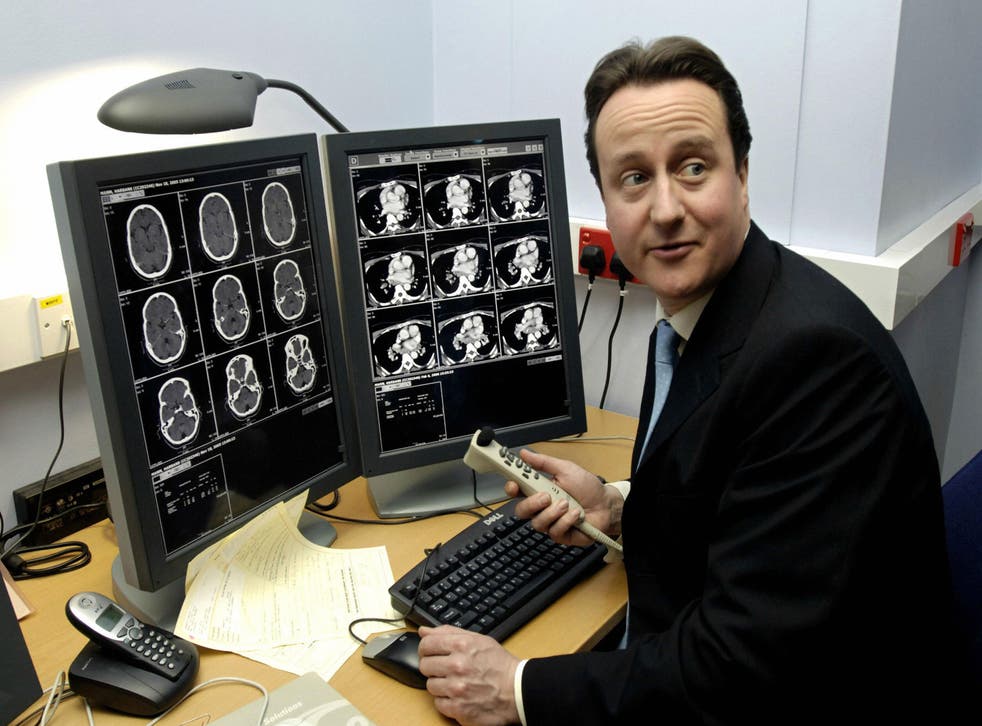 Hammersmith and Fulham council announced on Friday that it had saved the Accident and Emergency department at Charing Cross hospital in Fulham, which had been under threat of closure. Joy to the world, the gates of Heaven have opened. It's a triumph they can be proud of; I know first-hand what a tragedy this closure would have been, as I did my medical training there, as well as ending up as a patient a couple of times. This is a very successful hospital.
Unfortunately it turns out their statement is as true as David Cameron's pronunciation that "we're all in this together".
Digging deeper into what has actually been proposed gives teeth to the lie. Charing Cross A&E will be replaced by an Urgent Care Centre which will be open 24 hours a day but run by GPs rather than A&E specialists. There will be no emergency ambulance service to the unit. All of the 500 current beds, and all specialist acute services, will be cut and replaced by 60 beds for minor medical conditions. There will be no specialists on site, so patients will have to either be sent elsewhere for specialist treatment or wait as a consultant makes a special trip for them from another site.
The main building of the hospital (the 'cross') will be demolished and 60 per cent of the current site will be sold off to developers. This land will be immensely valuable as building will be allowed on it up to the height of the buildings currently there, which is 14 storeys. It would take a very fertile, fervent, and furtive imagination to describe this kind of slash-and-burn restructuring as "saving" the A&E. Luckily Hammersmith and Fulham council pride themselves on just such an imagination. Details are here.
Slash-and-burn
This restructuring is painted in the public eye by all the players involved as if it were for operational reasons, which is simply not true. Imperial College Healthcare trust (the NHS trust for part of North West London) says about the restructuring plans that, "The core objective in reconfiguring healthcare in NWL is to build a world class patient care model", which sounds great if it weren't clear to everyone that the "core objective" of the plan is to cut money from a shrinking budget. When asked, NHS NW London admitted that "of course" financial pressures were a factor in this program but that the proposals "are about clinical quality first". Whilst I'm sure patient care is important to them the answer to the question, "If there were no budget cuts, would you be supporting shutting Charing Cross hospital?" is obvious.
This seems like a pretty dire situation for patients in the area, but it will also have an impact on the training of our future doctors. Imperial College School of Medicine trains around 400 doctors a year and is based at Charing Cross hospital, while there are also 200 junior doctors still in training based there too. They've said that they won't support planned closures unless the NHS agrees to fund adequate training and research places. If the Charing Cross campus were shut they would lose 25,000 square feet of space currently used for the medical school, they plan to move this to a new base at St Mary's hospital, Paddington. Building a new 25,000 square foot medical school in central London will, I'm sure, be an expense adequately accounted for when working out the savings to be made by closing Charing Cross...
Above and beyond the physical aspects of moving the medical school the true problem will come with undergraduate and postgraduate clinical training. Every medical student needs to spend a certain amount of time in each specialty, on the wards, learning first-hand how to treat patients. It's impossible to impart this type of knowledge in a lecture theatre. With Charing Cross A&E being shut - along with those at Ealing, The Hammersmith and Central Middlesex, which all previously took Imperial students - how will medical students and newly qualified doctors get adequate experience of acute medicine? Imperial College has refused to comment until the official decision is announced on February 19, though I suspect the response will be based around transferring more students to the expanded A&Es at St Mary's and Chelsea and Westminster hospitals.
There is only limited give in the system however; Imperial already gets slated in student satisfaction surveys for the large numbers of students on each attachment. I have been in clinics myself where four medical students crammed into a consultation room, along with the doctor, with barely space for the patient to sit down. If attachment sizes are to grow then medical training will suffer. If A&E attachments grow any shorter then medical training will suffer. It's hard to see a scenario that combines improvement to the already overloaded system of medical training in North West London with the savage cuts to acute beds and A&E departments in the area
Stitch up
Hammersmith and Fulham council is the only council out of 11 in London affected by the hospital closures to have supported them, and this is a damning reflection of their interest in what those they govern think. They are stitching up their own constituents, metaphorically but certainly not literally, so that they can play nice with central government. Their decision to release these plans before the official date may have given us some unwitting help though by allowing us some time to organise. What we need to do now is campaign against this ham-fisted reorganisation.
A spokesperson for Imperial College said that 'the option for reconfiguring Charing Cross as a local hospital [was considered] only on the basis that the NHS confirmed [they would] fund in full the creation of new replacement medical school education and research facilities.'
The Save Our Hospitals campaign needs help from you and me to stop these and other hospital closures, and is currently running a week of action to put pressure on the NHS and the Conservative government to rethink these decisions. However much everyone involved babbles that their aim is to improve patient centred care, if they listened to their patients they would find that what they care about is having an A&E a reasonable distance from their home. It is a pity that neither this government, this council, nor this NHS trust can seem to live up to the ideals they espouse.
Register for free to continue reading
Registration is a free and easy way to support our truly independent journalism
By registering, you will also enjoy limited access to Premium articles, exclusive newsletters, commenting, and virtual events with our leading journalists
Already have an account? sign in
Join our new commenting forum
Join thought-provoking conversations, follow other Independent readers and see their replies