Charlie Webster: Why I had to resign as patron of Sheffield United over Ched Evans
Footballers are role models – but what kind of a role model can a convicted rapist ever be?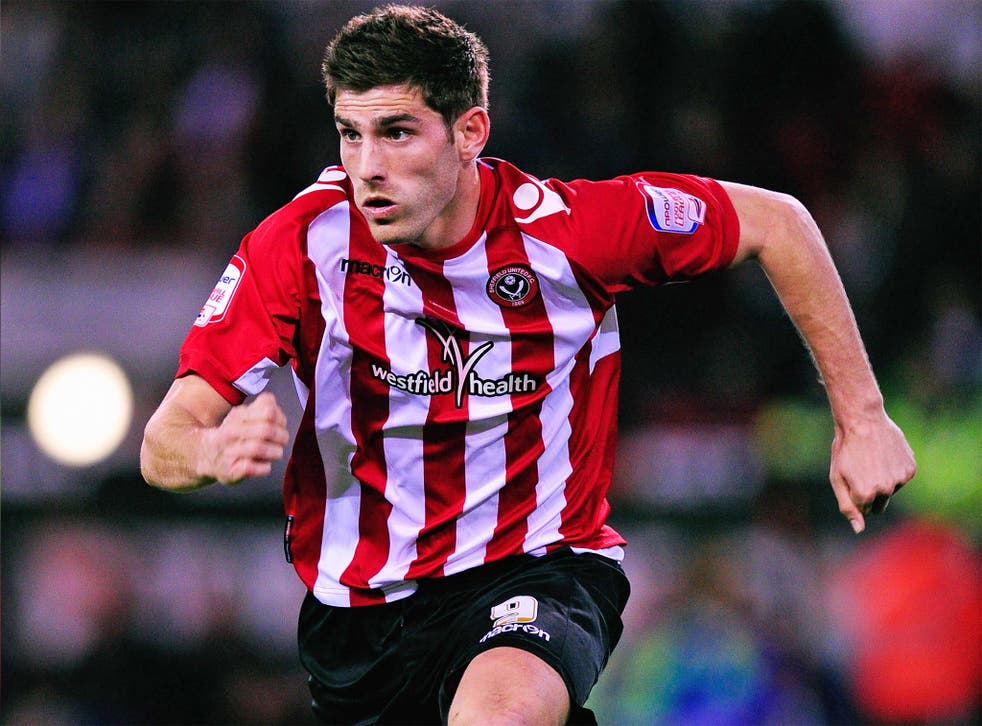 I love Sheffield United, but I have had to resign as patron of the club because I am deeply concerned about the next generation. Ched Evans is a convicted rapist, yet social media is full of young men supporting the footballer, and his return to the sport. One in particular sticks in my mind: "He rapes who he wants, Ched Evans rapes who he wants" the boy tweeted, to which his friend replied: "Banter!" These are teenage boys, who will be the men of the future.
This is why convicted rapist Ched Evans must not return to Sheffield United, and why I had no choice but to leave the club. There can be no doubt that Evans is influencing a young generation of men who are still developing their opinions on how to treat women. They develop these opinions and morals based on the role models they see around them, the role models that we give them. I cannot publicly support a club that presents a convicted rapist as a role model.
These young men are standing by their hero, showing him unwavering solidarity and support, without actually understanding or really thinking about what Evans has done. But we are the ones who set Evans up an influencer. We are the ones presenting a convicted rapist a role model to our young people. Is that ok?
If you think it is, then take a moment to dwell on what we are really talking about here. We are talking rape - a violent act of penetration without consent that happens to both men and women. This may sound obvious, but some people are discussing rape as if it were a trivial matter, an accident or a mistake. It's not. It's a crime.
Then think about Evans's victim, who is currently in police protection and is severely traumatised. She has had to change her identity not once but twice, after been publicly named by football fans and abused online. How can she continue her life and reintegrate into society after this? Evans has left jail now, but she faces a lifelong sentence.
Now let me repeat: Evans is an influencer. A convicted rapist is a role model. Is that really ok?
There are, certainly, arguments for Evans being allowed to play football again. He has served his time and he should be allowed to rehabilitate. But the first step to rehabilitation is acceptance, followed by a willingness to make informed changes. Evans has neither accepted his crime, nor shown willingness to change. In fact, he denies he has done anything wrong, beyond infidelity to his partner.
If we really believe in rehabilitation, then let's rehabilitate. Let's educate Evans about what mutual sexual consent is, and teach him about the detrimental effects of rape.
The PFA and FA have an incredible platform. They should use it, and use this chance to change and educate.
I have previously campaigned about this with the charity Women's Aid, and earlier this year positively engaged with football clubs and footballers to stand up to abuse against women. Because there is a solution. We just need willingness. I have had nothing but support from my peers, and even some football players. But the sexist attitudes that underpin abuse won't change until we all speak out, starting with Sheffield United.
Register for free to continue reading
Registration is a free and easy way to support our truly independent journalism
By registering, you will also enjoy limited access to Premium articles, exclusive newsletters, commenting, and virtual events with our leading journalists
Already have an account? sign in
Join our new commenting forum
Join thought-provoking conversations, follow other Independent readers and see their replies