From charmer to bully: My encounter with Charles Saatchi
I've never met a man with such strict views on what music my son should buy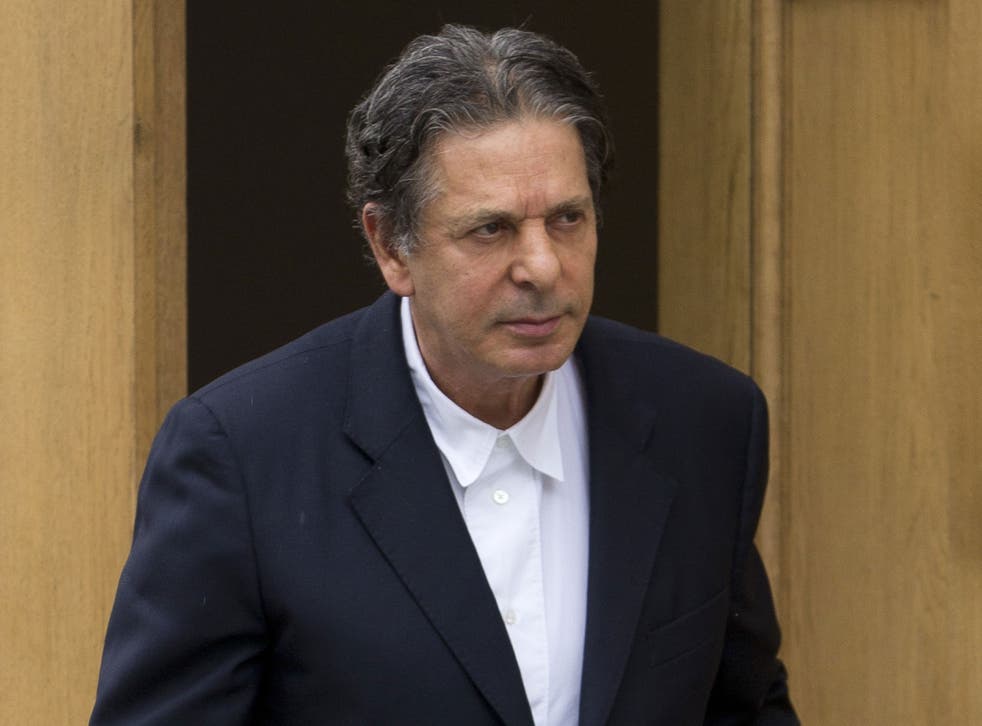 Everyone has an opinion about Charles Saatchi, as an adman, an art mogul, an "explosive" husband, a "complex" man. Well I met him once. It was a memorable experience. I've never known a man to change character so dramatically, nor turn from charmer to bully in such short order.
It was the King's Road, Chelsea, about seven years ago. I was in the HMV record store, now sadly extinct. My son, aged 14, was prowling the CD racks; I was down the other end of the store, browsing the (ahem) European arthouse cinema. There I met Nigella, with whom I worked at The Sunday Times years ago. We chatted and she said, "Come and meet Charles". He was taller than I expected, dark-eyed and watchful, in a white shirt and long black coat – a saturnine figure, who turned his gaze upon a stranger like a cobra eyeing its quaking prey.
I remember him being amazingly charming – smiling, nodding, full of instant sympathy and apparent amusement. After five minutes, we were New Best Friends. After 10, he expressed amazement I hadn't seen a new TV comedy show and offered to buy me the DVD. Such instant intimacy! Another minute and we'd be swapping numbers and going for a bottle of Viognier.
We ambled to the music section. I introduced my son Max to Nigella's son Bruno. Each boy was carrying a pile of CDs they were hoping their dads would buy them. Charles took his stepson's pile and leafed through it. "Mmm… mmm… good," he murmured, at the boy's choices. Then, "What's this?" he said, about a classic rock album from the 1960s. "You're not having that," said Saatchi, firmly. "Why live in the past? What's wrong with modern stuff?" While his stepson tried to protest, Saatchi flicked through my son's CDs like a Customs official. "Yeah… good… no wait. Why d'you want this?" He held up This Year's Model by Elvis Costello. "I like Elvis Costello," said Max. "Why shouldn't I?"
"I don't think so," said Saatchi in a don't-argue-with-me-voice. "Why d'you want to go back to the old days? Absolutely not." Max, outraged, looked at me as though to ask, "Is this guy, like, in charge?"
I looked at Nigella. She was smiling delightedly. Her eyes shone. "Isn't he marvellous?" she whispered. Well, yeah. A marvellous display of casual tyranny over something small, that spoke volumes about his power of manipulation in larger arenas.
Max eventually reached the till and got This Year's Model. "Well, that was weird," he said on the way home. "Who exactly does Charles Saatchi think he is?"
Leave the sex out of it, Malorie
Malorie Blackman, the new children's laureate, is turning into a reliable headline-grabber. Following her contention that black parents and children don't buy novels with black children on the cover, she has now announced that "young adult" novels should contain realistic sex scenes, so that young people have an alternative to finding out about sex from internet porn. She says it would be a "safe" learning context. I'm not so sure. Writing "realistic" sex scenes has been the bane of many authors' existence: whether to use anatomically precise language ("Eeeuwww!"), whether to keep everything at the level of feathery stroking ("Yuk!") or whether to employ elaborate metaphor, as every would-be-erotic writer eventually does?
Has Ms Blackman heard of The Bad Sex Award? Does she want teens to think sex is "really" about surging floods of passion, flames licking a secret core, flesh that's like a flower, an exotic fish or a silk torpedo, and (thanks, Rachel Johnson) "mounting Wagnerian crescendos"? I feel sorry for them.
Join our new commenting forum
Join thought-provoking conversations, follow other Independent readers and see their replies