The Independent's journalism is supported by our readers. When you purchase through links on our site, we may earn commission.
Christmas doesn't have to be lonely for care leavers
This time of year can be difficult for young people without close family, but the volunteer-run Tope Project is changing that in the most festive way imaginable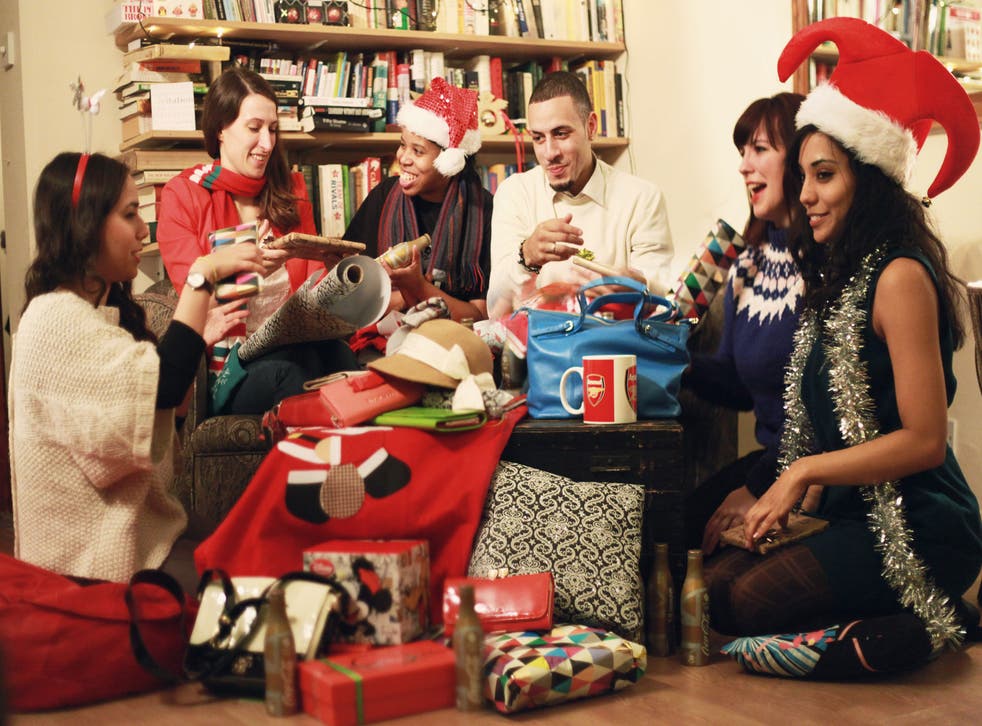 In the spring of 2010, 23-year-old Topé sadly took his own life. Topé had grown up in the care system, and by using his experiences to mentor young people from the same background, he shaped a lot of the services that support them. After his death, The Topé Project was created as a volunteer-run mission to combat loneliness by providing emotional support for care leavers and people in care.
The project was initiated in 2010, by Shalyce Lawrence 24, who considered Topé like a "brother". After noticing many of the vulnerable young people who attended Topé's funeral had nowhere to go for Christmas, she gathered them together in her Nan's front room, for the inaugural Topé Project Christmas Day. This year Topé's friends have joined with professionals and sponsors including Arsenal and homeless charity Crisis to put on a big, fun, friendly Christmas Day event in London for care-leavers from across the city. "This is about creating an atmosphere of belonging, where experiences and stories can be shared," says Shalyce. "We are going to eat, party, eat more and have a really fun time, with an amazing atmosphere."
Jerome Harvey-Agyei, 22, another childhood friend of Topé's and fellow care leaver agrees this is the perfect way to honour his friend: "Topé was so positive, even on the last day, he came to visit us and he was still smiling. It's hard that he couldn't say anything." So why did a popular, successful role model, end up feeling isolated, with no way out?
Last year in England and Wales, more than half of the number of children taken into care had experienced abuse or neglect. Other problems these children experience include familial relationship breakdowns, poverty, addictions, loss of a loved one or disability– a lot for anyone to cope with, let alone a child.
With a shortage of almost 9,000 foster families in the UK, looked after children can move placements regularly and subsequently also move schools. Not surprisingly, only around 13 per cent of children in care achieve five A - C grades at GCSE and just 7 per cent go on to university. A third will be classified as NEET (not in education, employment or training) by the age of 19.
Around one in five homeless people come from a care background, nearly half of females become mums by 24, and prisoners are 13 times more likely to have been in care. Tragically, suicide is the biggest killer for young men from all backgrounds, however among care-leavers and looked after children it is almost five times higher than among their peers.
When it works, care can be a safe haven away from an unsettled upbringing, however once a child reaches 18, if they are not in full-time education, that security is brusquely taken away.
Harvey-Agyei is all too aware of this scenario. "When you live by yourself like me, it's more hurtful when you realise you're not in the care system and you really don't have a family...everything is so much more difficult and you really are alone. It's sad when I look around my area; there are a lot of people who were in care and... there's drinking, taking drugs and all that stuff."
Research points to the continuing and urgent need for additional support in order to improve long-term outcomes for young people leaving care. Although nationwide problems are highlighted and regularly discussed in Parliament at the All Party Parliamentary Group for Looked after Children, policy changes are slow to follow. And with social workers and personal advisors fulfilling a hard role with ever increasing caseloads, there is still a clear need for quality time to be spent with these at risk young people.
Harvey-Agyei is adamant events like The Topé Project Christmas are a way to encourage a healthy mind and better outcomes, saying: "The one big thing that's important for young people, not only those in care, is emotional empowerment, creating memories and positive things to talk about and focus on."
At a time where many organisations have to compete for funding, this scheme is unique in its approach and delivery, run only on passion, and already uniting people and garnering interest from across London and the country.
With a motto of turning pain into positivity, The Topé Project is keen to secure the funding and support hold future events and continue to spread Topé's ethos. Shalyce says: "To those who are looking forward to Christmas, I'd say think about what you and your family do and think about people who don't have that. How can you help those who don't have what you do?"
If you know of, or are a care-leaver who is under 25 and will be spending Christmas day alone in London, please contact the Topé Project.
Monetary donations can be given via JustGiving and food, stocking fillers and other gifts can be sent to: Rebecca Palmer, City Hall, The Queen's Walk, London SE1 2AA.
For further information, please contact Lisa Belletty on 07714 017 660.
Email: thetopeproject@gmail.com
Twitter: @TheTopeProject
Facebook: www.facebook.com/TheTopeProject
Register for free to continue reading
Registration is a free and easy way to support our truly independent journalism
By registering, you will also enjoy limited access to Premium articles, exclusive newsletters, commenting, and virtual events with our leading journalists
Already have an account? sign in
Register for free to continue reading
Registration is a free and easy way to support our truly independent journalism
By registering, you will also enjoy limited access to Premium articles, exclusive newsletters, commenting, and virtual events with our leading journalists
Already have an account? sign in
Join our new commenting forum
Join thought-provoking conversations, follow other Independent readers and see their replies